Learn how to find and and import AutoDS suppliers products
As explained here, there is a huge benefit to working with AutoDS suppliers when it comes to shipping time, better service, easy payments, and even branding logo.
Please keep reading this guide to learn how you can scale up and add these products to your store.
First, you will recognize AutoDS suppliers' products on the marketplace feature by this icon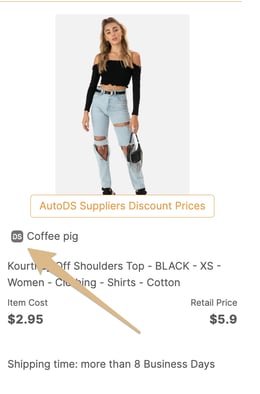 Or, the easy way to find AutoDS suppliers' products is by filtering the marketplace page by Supplier→ AutoDS suppliers. The results will include AutoDS warehouse products and private suppliers.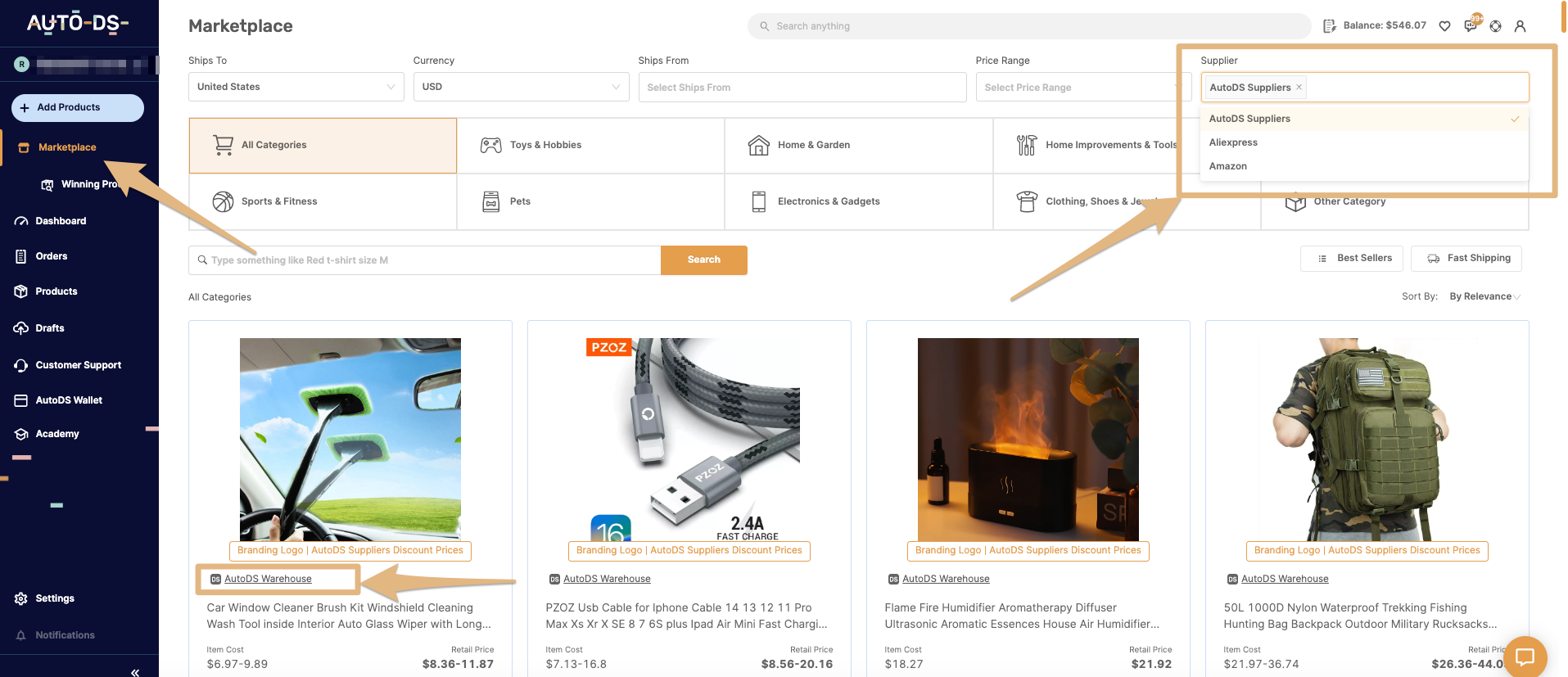 What is the difference between AutoDS private suppliers and AutoDS warehouse?
AutoDS warehouse is our fulfillment center which contains thousands of selling products that we sourced (and keep on sourcing each week), so you can use them for your dropshipping business.
On top of the products we've imported to our warehouse, you will find AutoDS private suppliers who use the AutoDS platform to spread the rumor about their products.
After you filter the marketplace page by a supplier, you can go ahead and start importing products to your store:
In this preview display, you will find a quick overview of the product:
See if the supplier provides branding logo service or discounted price
The supplier (AutoDS warehouse / private supplier name)
Product's title
Item cost - when you see a price range, the product has variations.
Retail price- the recommended price for you to offer your buyers)
Shipping time
If this information is enough for you and you are ready to import this product to your store, you can hover with the mouse on the product and click on 'Import Draft.'
If you'd like to read more about the product and the supplier's policies, you can click on the title directing you to the product's page.
Please check the featured numbers in the following image.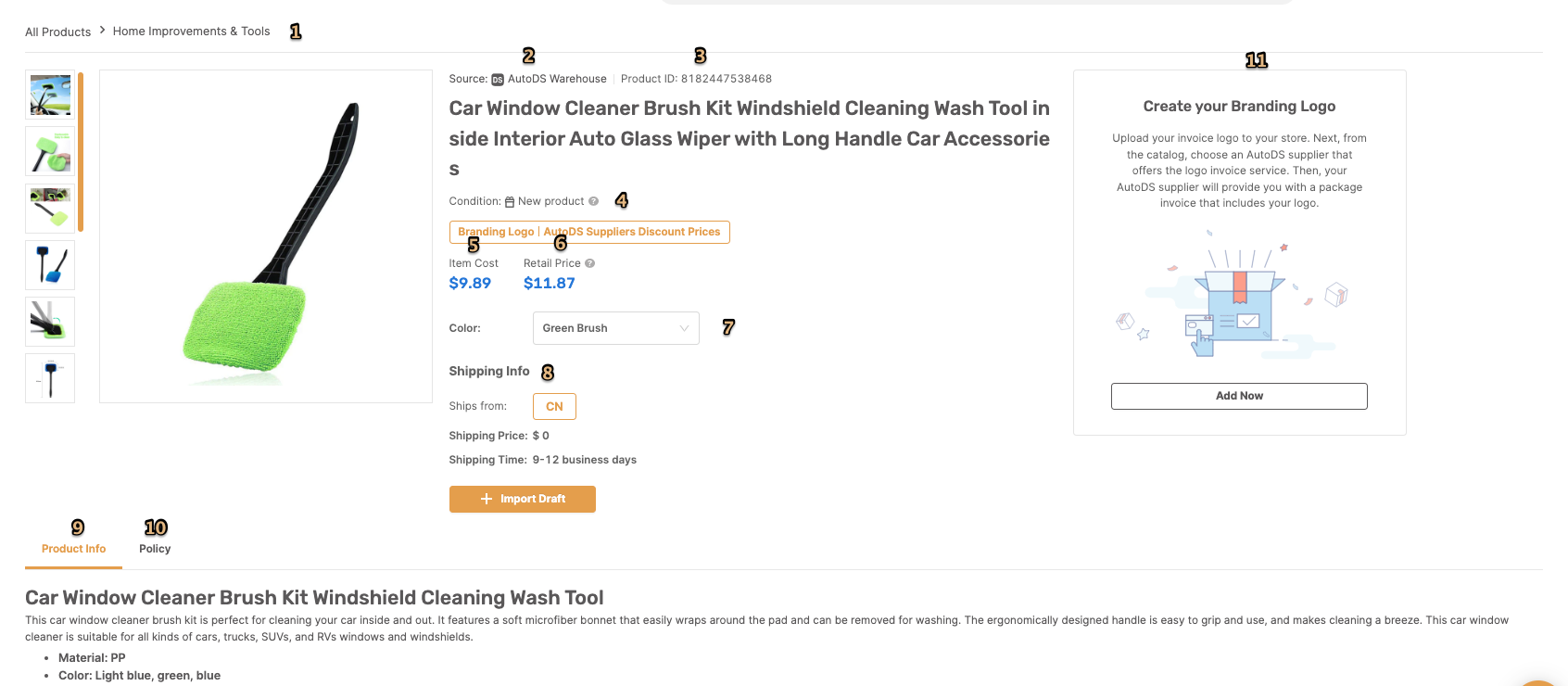 Product's category
Source- supplier's name/company
Product ID
Condition - product's condition, whether it's NEW or USED.
Item cost - the product's price (note that if you see a price range in item cost, it means the product has different prices for variations)
Retail price- It is a recommended price. You can put lower or higher prices on your demand.
Variation- variations list (color, size, etc)
Shipping info- from where the product is shipped, shipping cost, and time
Product info- Product description
Policy- supplier's return policies
Branding logo- if you want your products to be packaged with branded logo on it, make sure to upload your logo. Click here to learn more.
What happens after I import the product to my store?
Once you click on import product, the product will be added as a draft to your store.
Click here to view the draft:

Or you can go back to your store and check your drafts page.
Now you can edit the product and publish it. You can use this article to learn how to edit a draft.
Important to know📚
There is no discount for bundle orders (when there is more then 1 in quantity)

Items cannot be customized or personalized

Shipping is as mentioned; no faster shipping is available.

All private suppliers have the option to exclude any marketplace they want.

For example, if you see Wayfair as a restricted marketplace, it means that the supplier does not allow to publish his listings and sell them on Wayfair.




---
If you have any further questions, please do not hesitate to contact us at the support chat - we are happy to help.