Learn how you can edit a single draft and work on optimizing your product page before you upload it to your store
This article explains AutoDS V2 (2021), our newer version supporting dropshipping to eBay and Shopify. If the images you see do not match the ones on your account, it means you are using the current version (V1). To learn how to upload products in AutoDS V1 for eBay click here.
You can watch this video to learn more about this feature or you can follow the manual instructions below the video.
To work on the edit of a single draft, click on the arrow icon > or on the picture to expand the edit window:

Once you clicked it, it will open, allowing you to edit the draft.
Product editing tab- you will be able to edit the next fields:
* Title of the item
* Add it to a collection on Shopify (or create a new collection directly from the draft editing page) or select a category on eBay. This info will vary according to the selling site you are uploading to.
* Add a tag (you can use an existing tag, or create a new one) to better manage your products. You can learn more about this feature in this article.
* Choose a shipping method (you can choose between cheapest, cheapest with tracking, or fastest with tracking shipping methods
* Choose business policy (applicable when eBay is the selling site)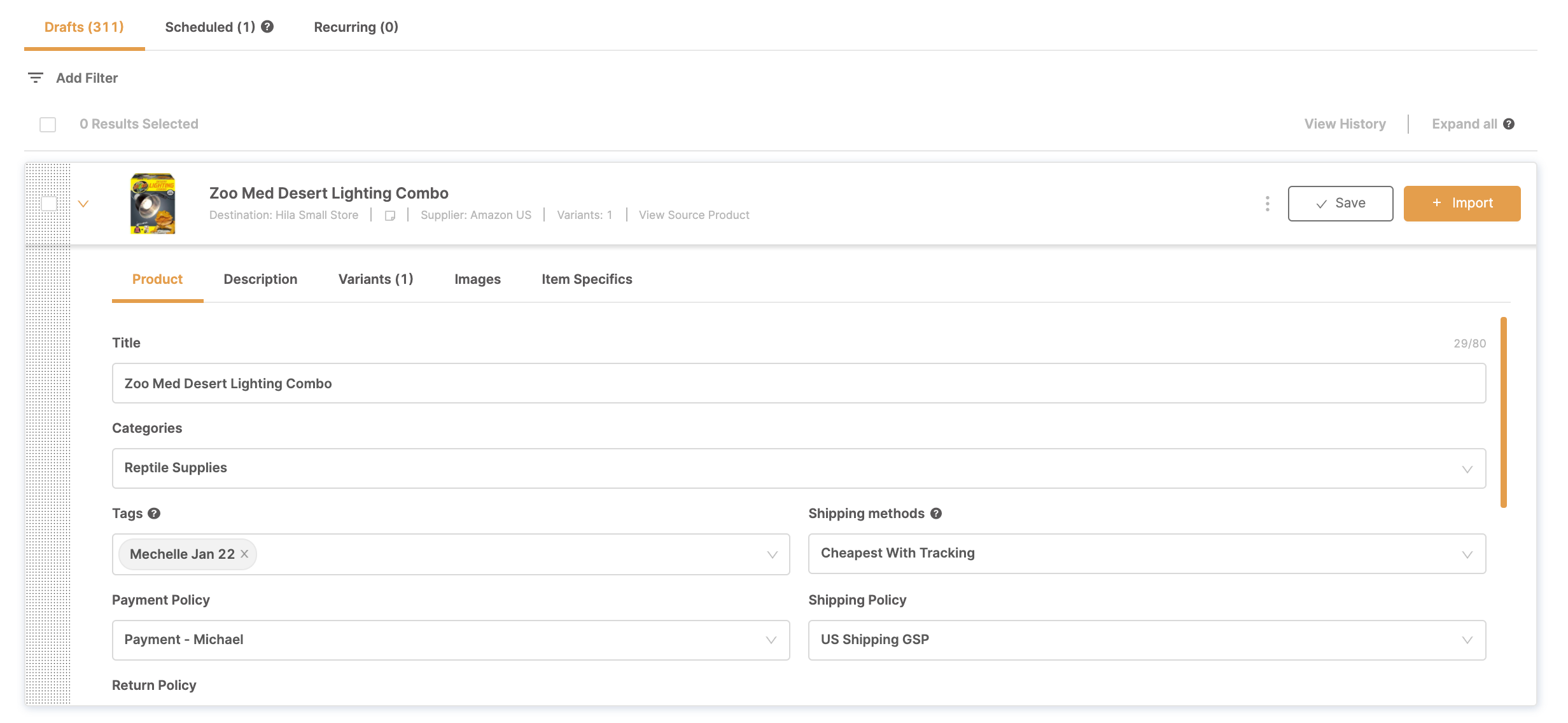 Scroll down to edit more parameters:

You can change the country and city location and edit the brand.
You can also choose if you want to disable stock monitoring, price monitoring, or the auto-order function for this product.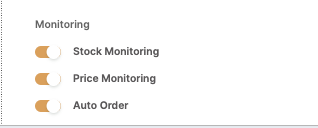 Description
You can choose to replace the template of the item from the list of templates you have. You will also be able to edit the template itself (click here to learn more about the template feature). You have all the basic editing elements of a word processor supporting the HTML template.
You can add links, images, and embed videos in the description of your product.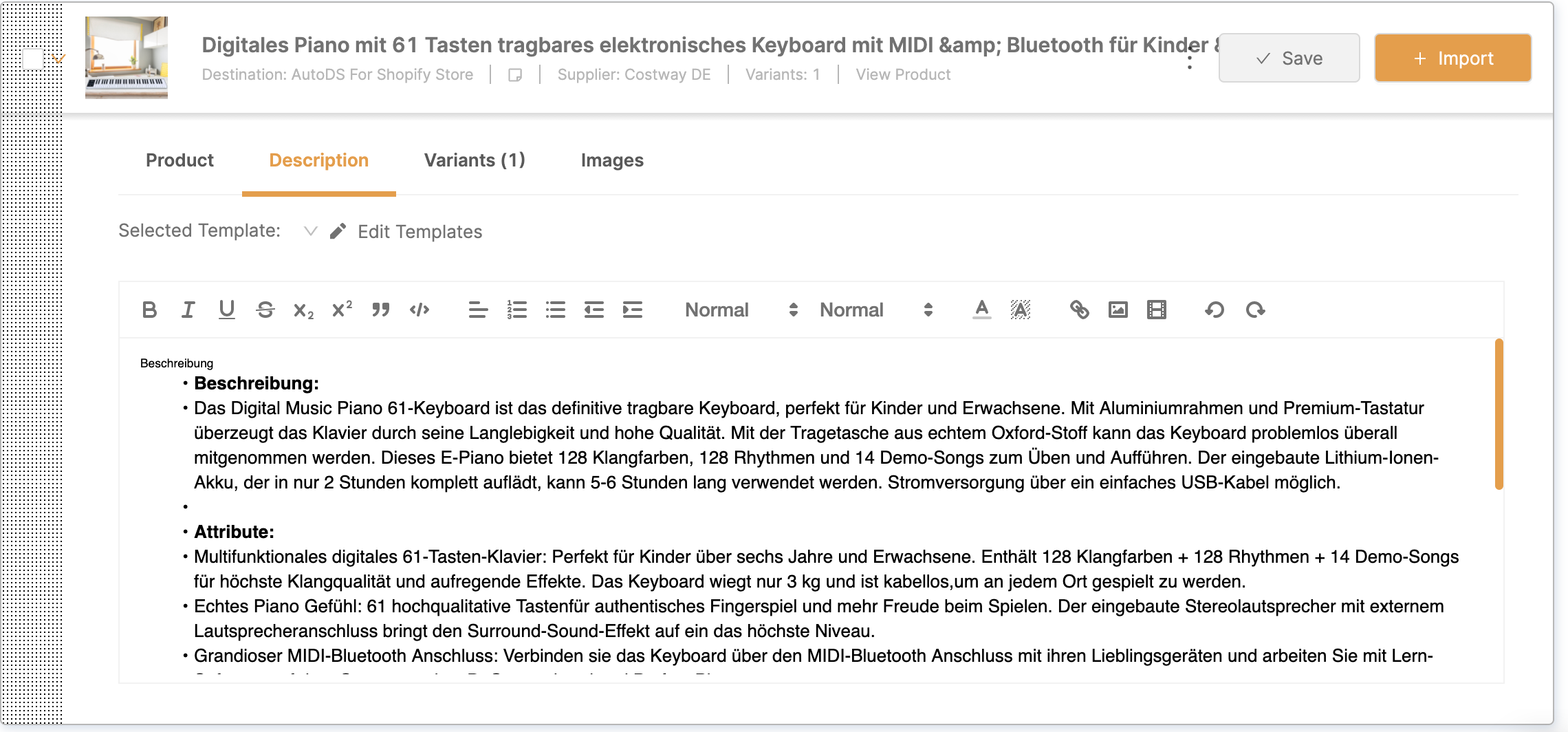 Variants
AutoDS allows you to edit a specific variant of your product.
You can click the edit button or the ⋮ 3 dots menu to choose to edit the variant or end it.
In the variant edit window, you will be able to edit the default quantity of the variant, its fees, weight, selling price, and profit. You will also be able to change the image and rotate or flip it.

You can also add automation to this variant, decide whether to include shipping costs or whether to allow its price and stock to be monitored by marketplace sellers.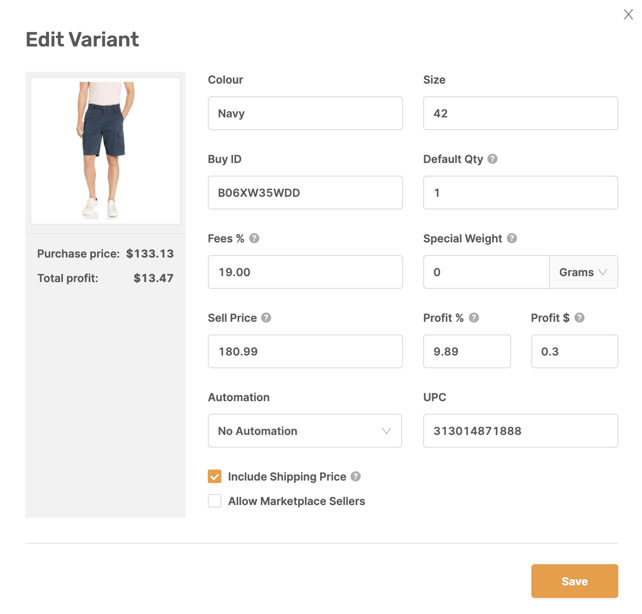 Images
In this section, you will be able to set the main image for your product and edit the rest. You can delete, rotate, flip, or copy an image.
When you scroll down you will see an + icon allowing you to add more images to your product.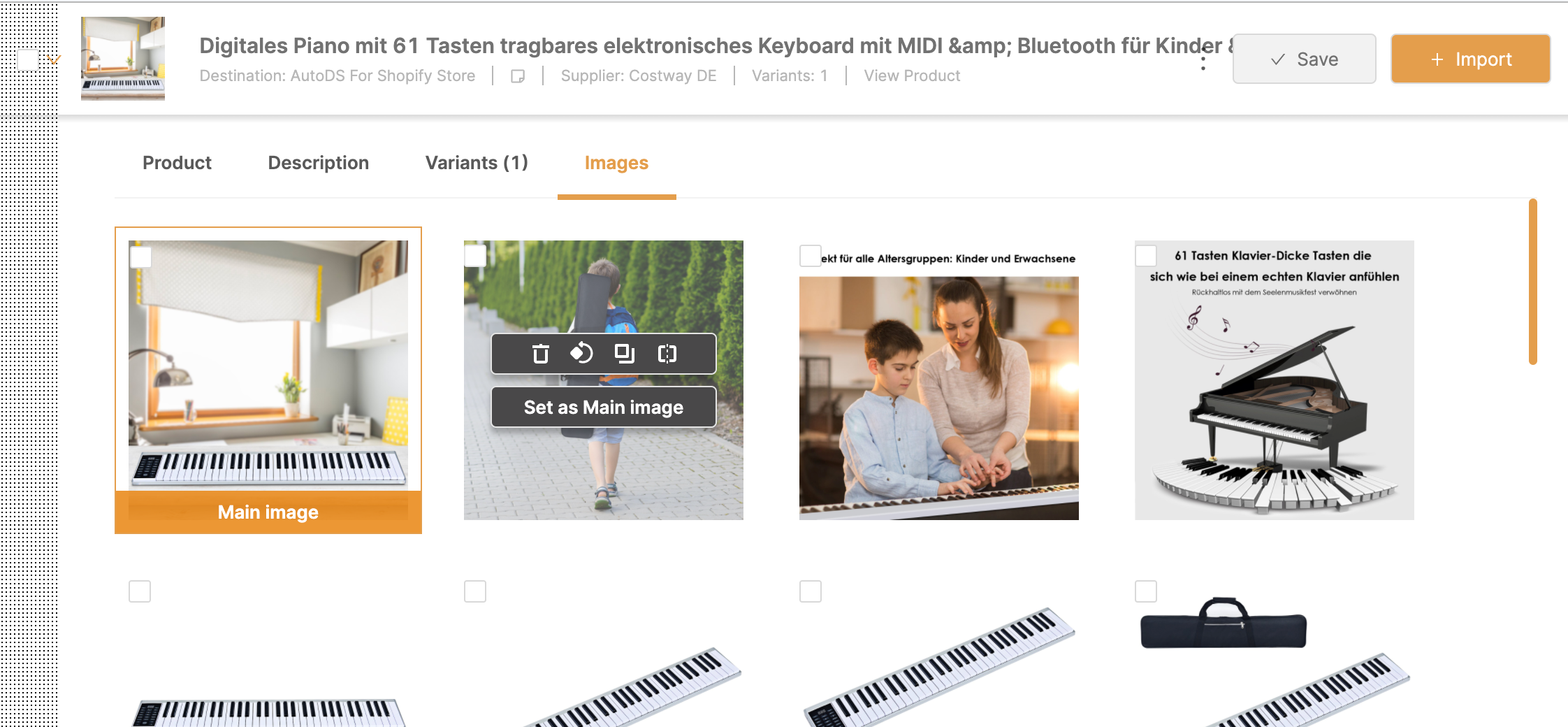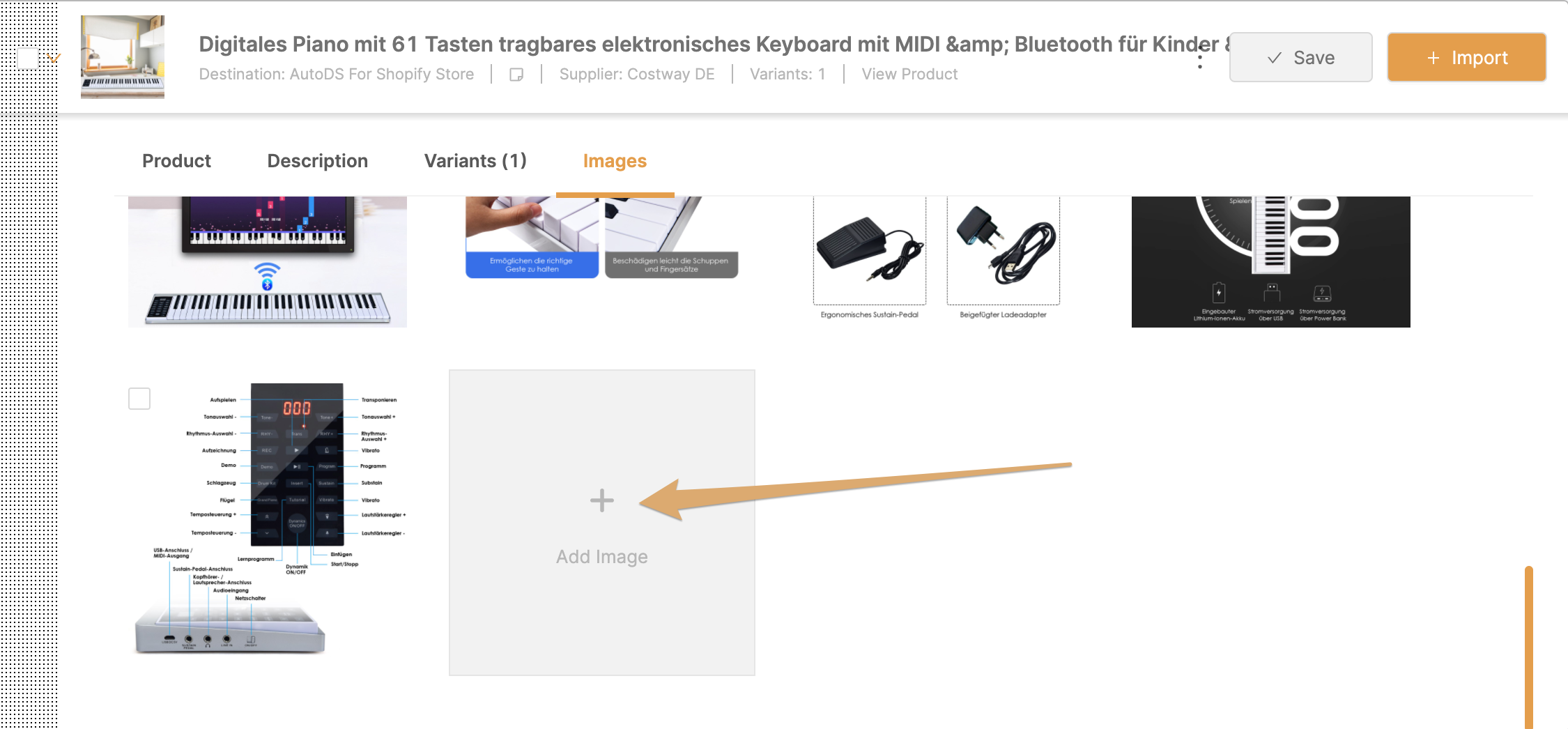 You will be able to add an image from a URL or upload one from your computer.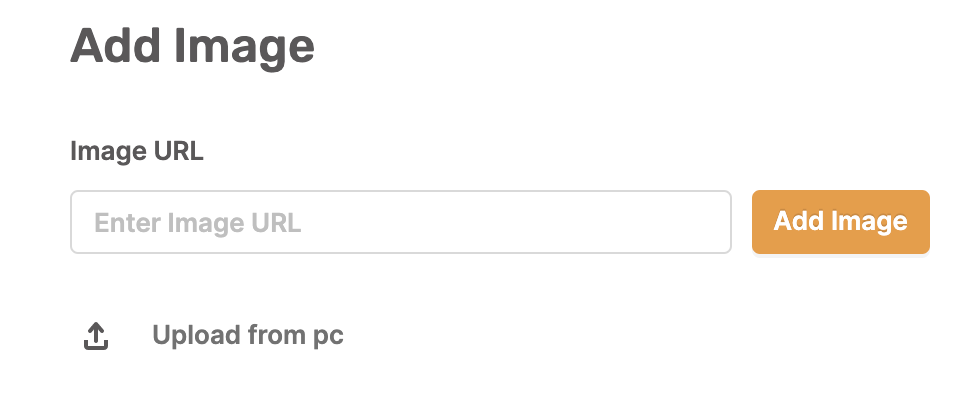 Item Specifics
You can edit and add more specs to your product on the item specifics tab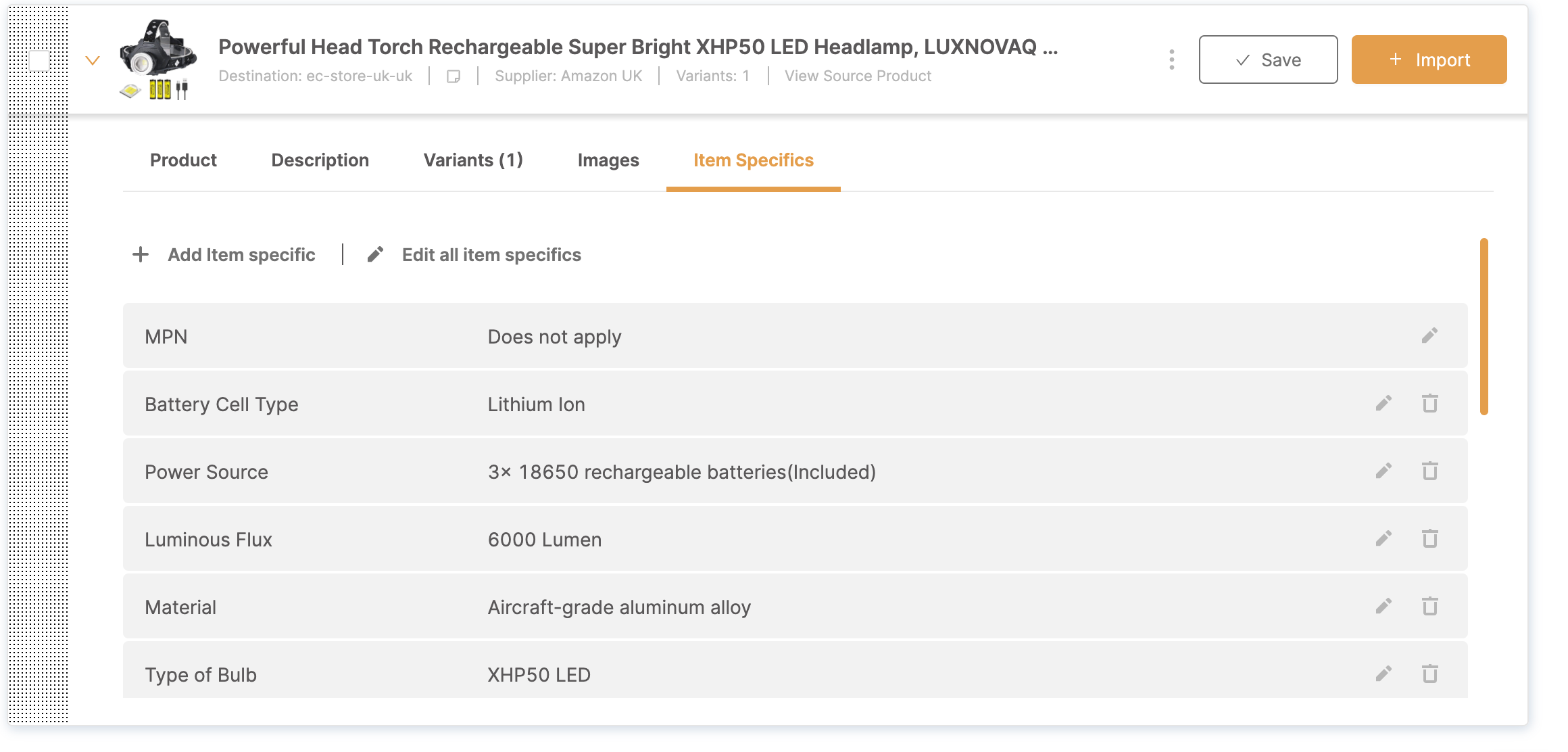 When you've finished editing your draft, it's very important you save your changes.
Click "Save" to save all changes before you import the item.

If you have further questions that were not answered in this article, please do not hesitate to turn to us at the support chat - we will be more than happy to assist you.
---
LUD: January 29th, 2021