A watermark stamp on your product images allows you to brand your products to improve your conversion! Check out how AutoDS makes it easy and simple for you to use!
The watermark feature allows you to add an image (like your store logo or promotion) as a patch to the images of your listings.
You can add a watermark to each of your connected stores.
Click on your store name: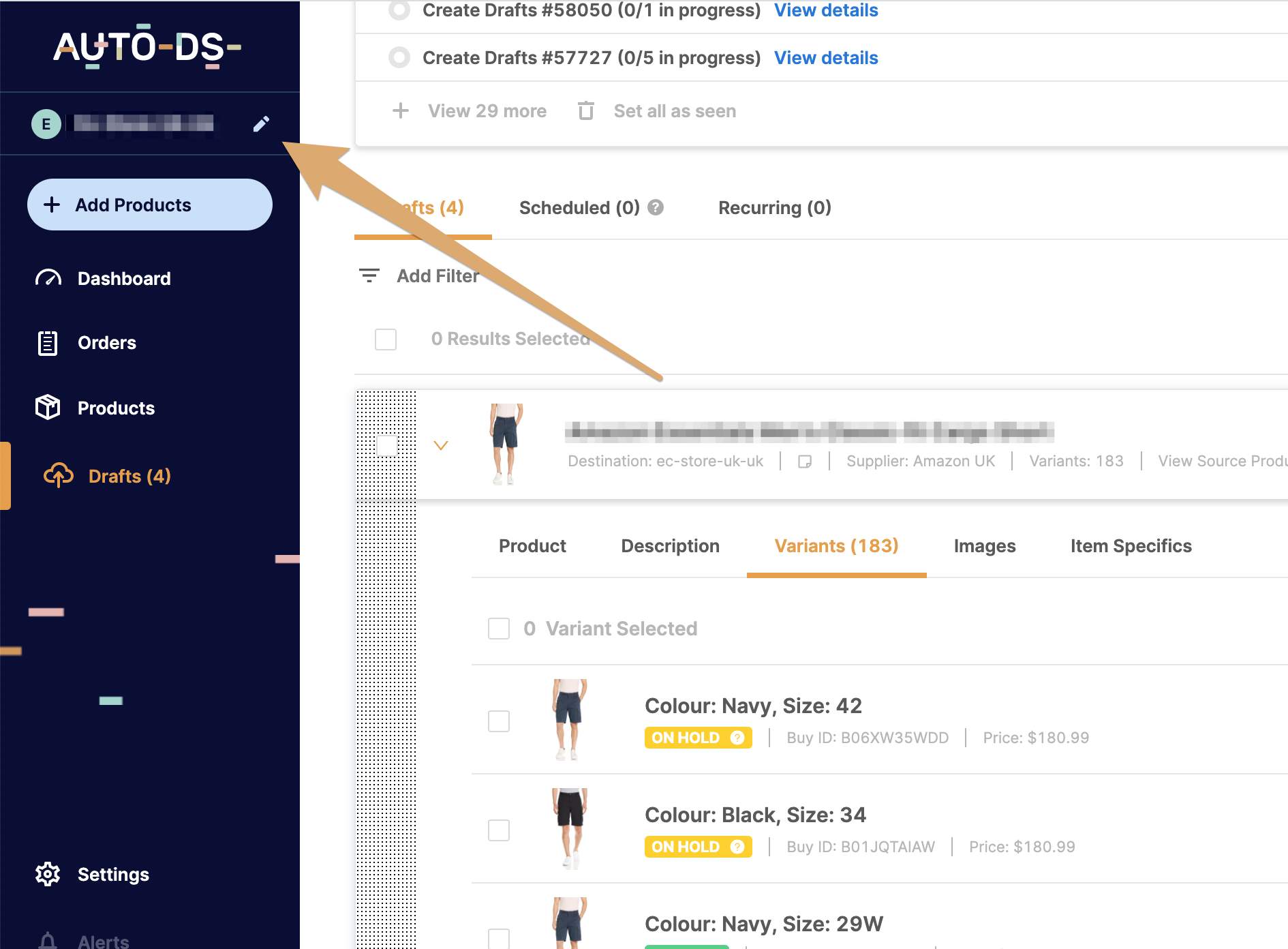 Then click on the 3 dots [⋮] menu bar and then, click on Set Store Watermark:
Then click on + Add watermark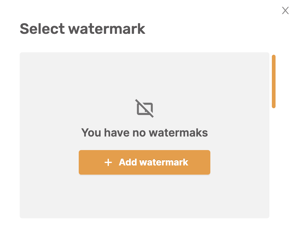 Give the watermark a name and upload the file.
Important: The file has to be 250X250 pixel size only. A larger file will fail to upload.
You can add a URL or browse your computer to select it and then click Upload:
This is how it will look after you added it, and you can always delete it by clicking the 3 dots dropdown, set it as default and add more: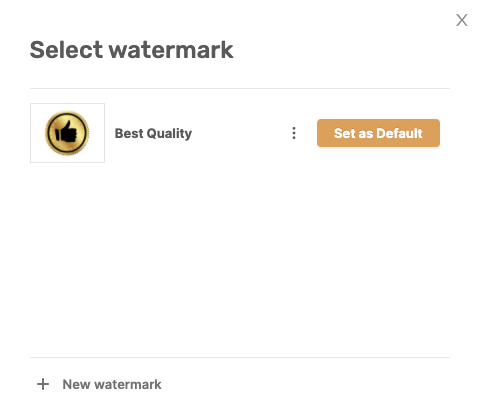 Hit + New watermark to add more: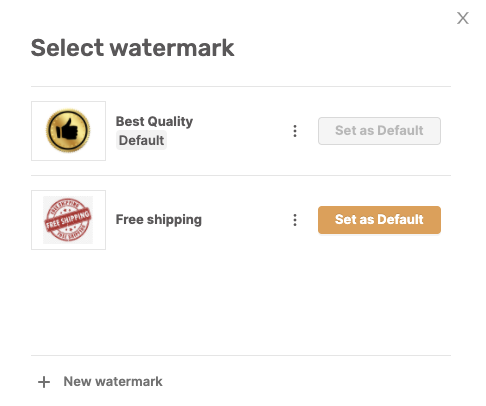 Once your watermark was added, you can start using it.
How to apply the watermark to the images of your products?
Once you have added the watermark, you can use it when you work with drafts (You can learn how to work with drafts here).
Once a draft is created, go to edit it and choose the images section. You can select all images or some, and apply the watermark on all.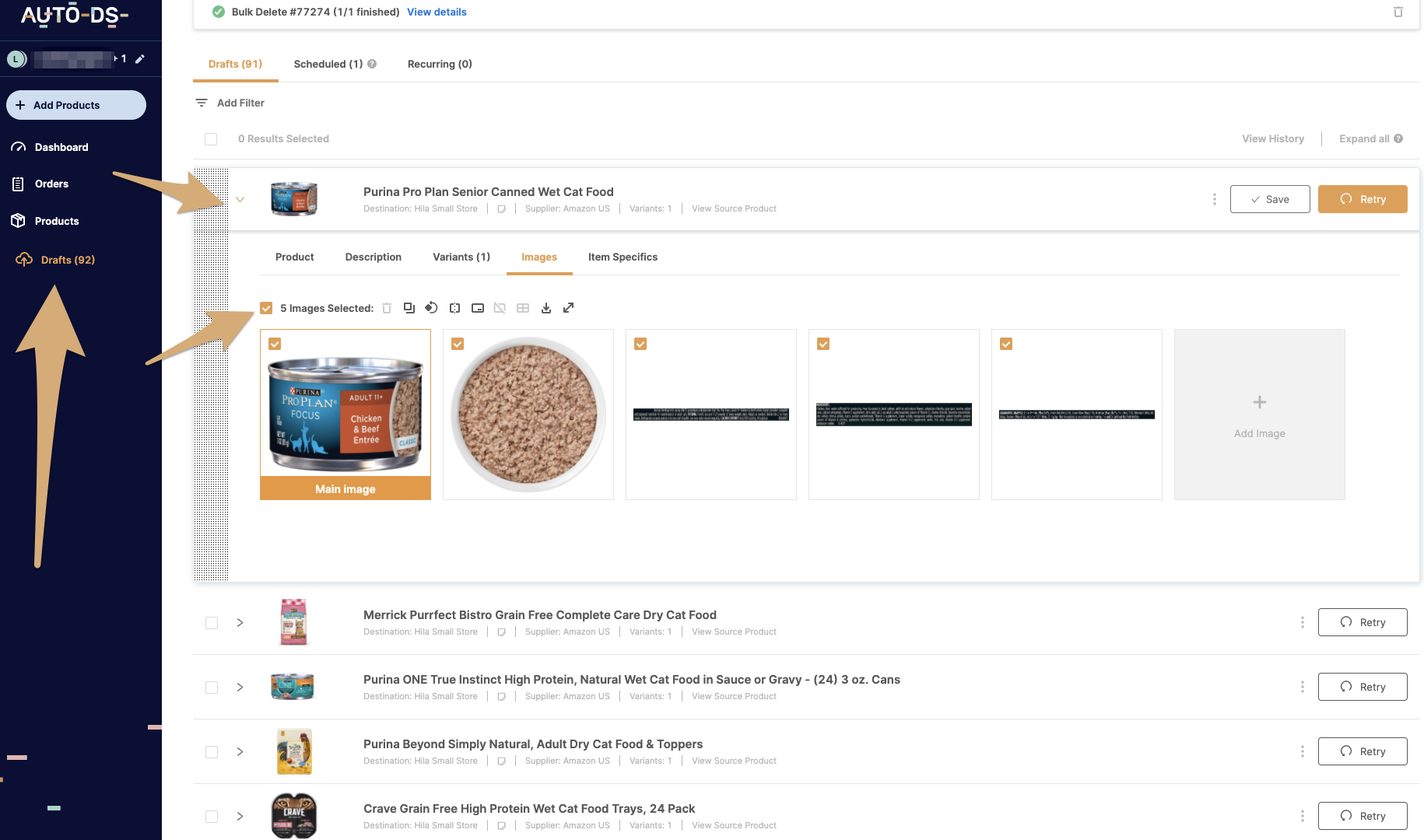 Click on the add watermark icon:

The system will process your request:

And eventually, apply the default watermark set for the store selected: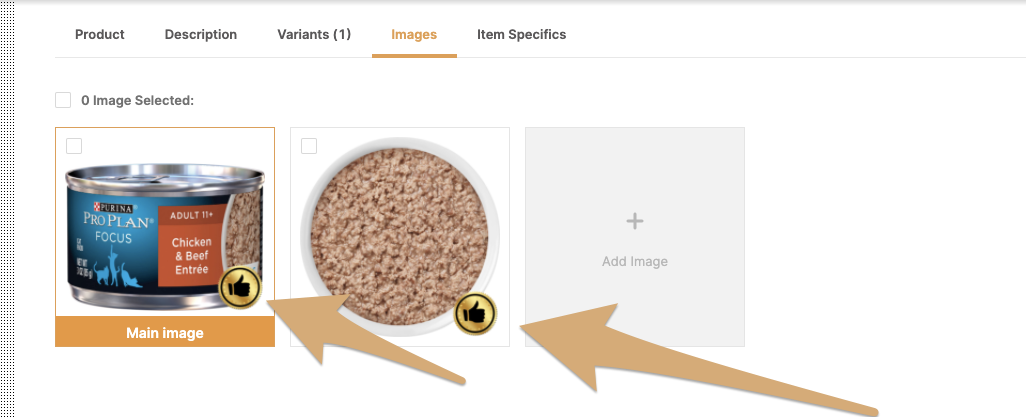 If you have further questions that were not answered in this article, please do not hesitate to turn to us at the support chat - we will be more than happy to assist you.