Scale your sales by optimizing your products' title using our eBay title builder tool!
The title of your listings is vital in helping shoppers find your products quickly.
This is precisely where our AutoDS eBay Title Builder feature comes into play.
Our Builder tool assists you in creating the BEST titles that are SEO-friendly for your eBay shop items, resulting in reaching more potential clients, driving more traffic to your listings, a drastic increase in sales, and ranking your listings above your competition.
Start scaling your eBay store and create the perfect title for your products today for FREE!
You can watch this video to learn more about this feature (recommended 🌟) or you can follow the manual instructions below the video.
Click here to start using the eBay Title Builder.
Step 1
Choose a marketplace and if there are any keywords you want to exclude from the title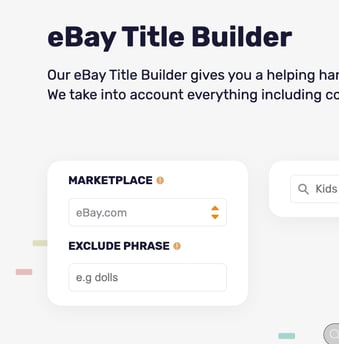 Step 2
In the open text field, type the product you want to build a title for. No need to add specifics, colors, or variations, just very specifically what is the item.

Step 3
A list of results will appear. This list will include searched keywords, average monthly searches on eBay for those keywords, the amount of competition, and the number of sales those keywords rake in.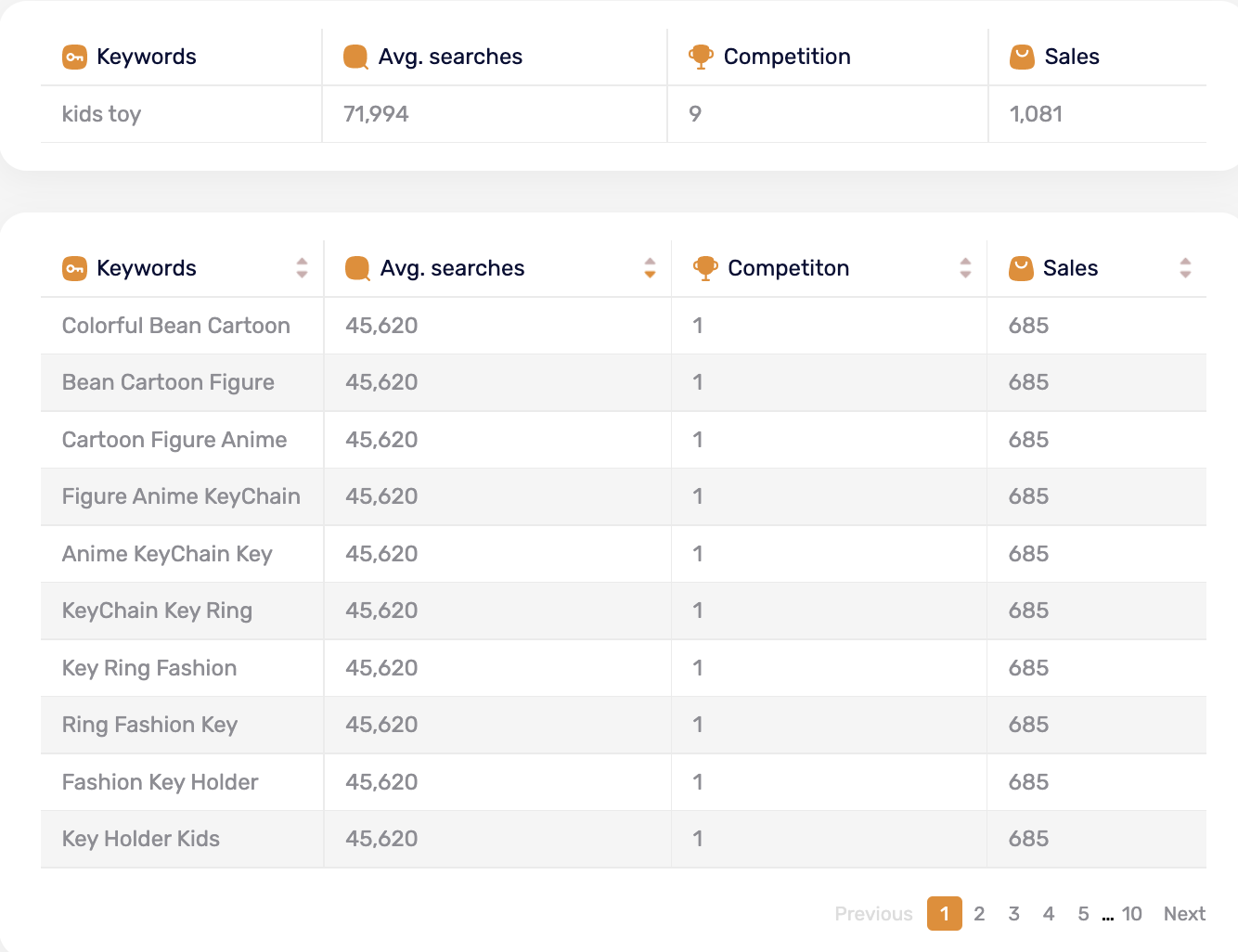 Tip 💡
The list also gives you an idea of what other products or features people would like to purchase within the product. As a result, you will also be able to figure out what other products you can add to your store.
Step 4
To generate the title, click on the keywords to copy them to the title builder. Ensure you only choose keywords relevant to your product to create a relevant, optimized title. Now that your title is ready click on the 'copy' button and paste it into your product listing. That's all there is to it!
To get more expert tips on how to optimize even more your title, make sure to watch our video. 🤓
---
If you have further questions about this topic, please do not hesitate to address us at the support chat - we will be more than happy to assist you.