We love hearing your ideas! Submit your request here!
Do you believe we're are missing a crucial feature that can help you?
You can add it as a feature improvement request to our product team to consider in on
Upvoty (click here)
. We may introduce this functionality in the future, depending on the number of votes it gets.
On our Upvoty account you can ask for:
▪️Content requests
▪️Feature requests
▪️Existing feature improvement requests
▪️Supplier and marketplaces requests
You will also be able to see our road map, which features requests are planned, which are undergoing development, and what we performed per your request and is live on our site! 🎉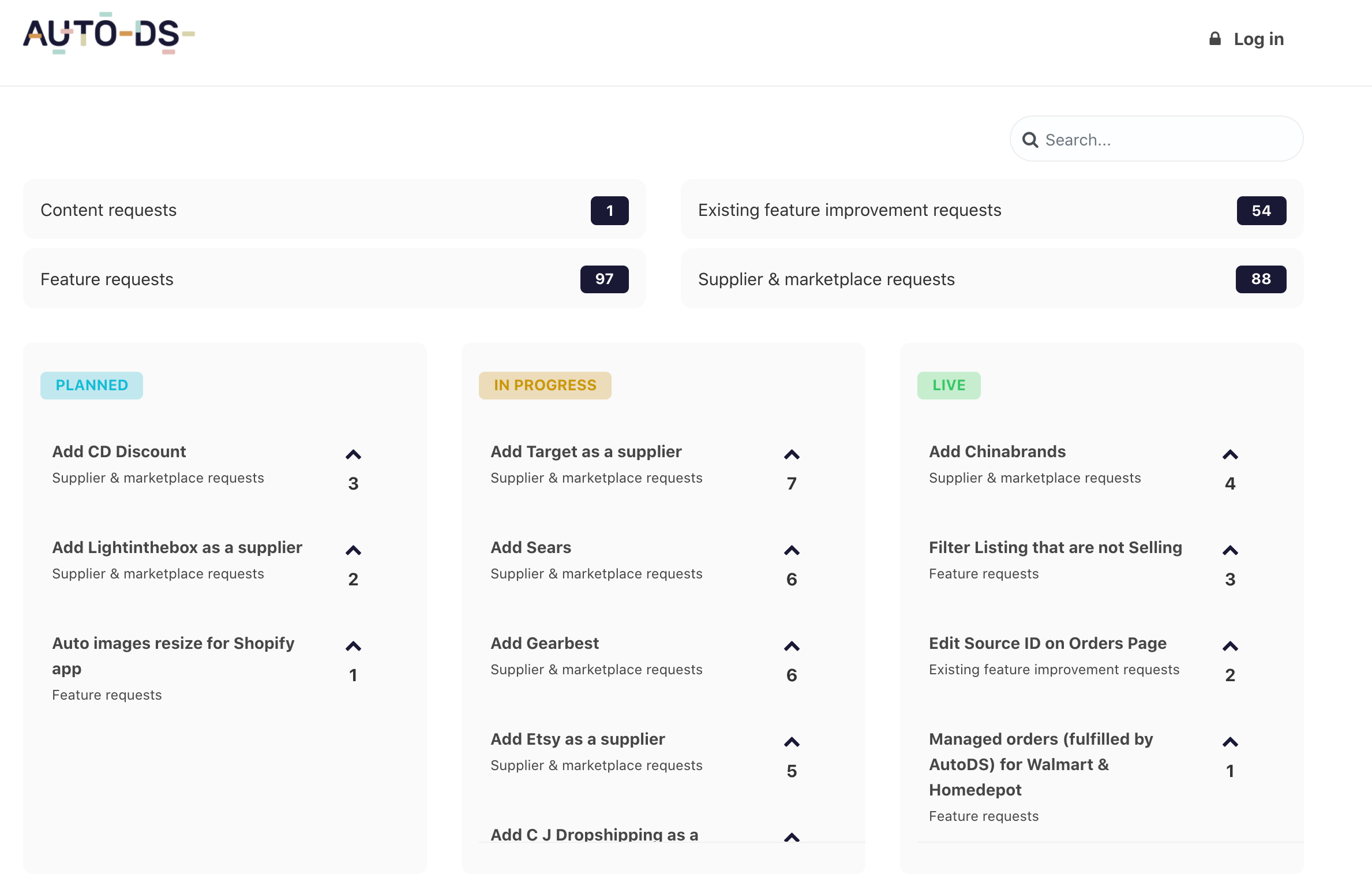 You can learn more about how Upvoty works in this short video:
A feature request is implemented based on demand. The more customers request it, the sooner it will be implemented.
We always work hard to provide you with the best and most up-to-date features!
We can't make any promises around implementation, but you can rest assured someone from the team gets 👀 on this for you.
If you have further questions that were not answered in this article, please do not hesitate and turn to us at the support chat - we will be more than happy to assist you.
---
LUD: 26.1.21