What to do when your buyer wants to return an item or cancel an order? Learn how easily it works in this guide
Life is easier for the Fulfiled by AutoDS service users as all order management process is done for them! Including RETURNS.
Read this Full Guide and FAQ to learn how this service works.
How to get a return label for your buyer?
If the order was shipped to your buyer, all you need to do is to change the order status to 'Request Return'. This status will appear there if the order was shipped.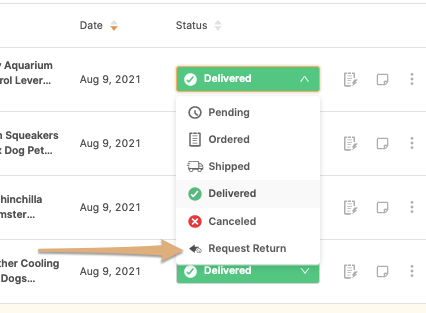 If the order is still in shipment, the dropdown menu will show: 'Request to cancel'.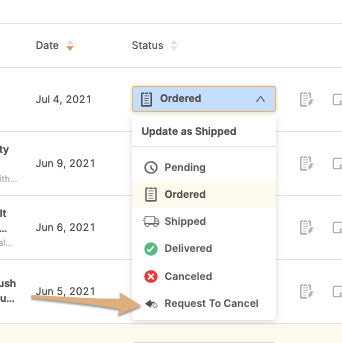 Within 24 hours, the icon of the Managed order will change to a blue one, allowing you to download the return label. Once downloaded to your computer, you will be able to send it to your buyer on your selling platform.

How and when do I get a refund for the returned item to my balance?
Once we receive the refund from the supplier (the money for the returned product which was refunded) you will automatically get the money back to your balance. The status of the order will then change to 'Return Completed'. Please note this can take between 1-2 weeks.

To view the refund, go to your purchase history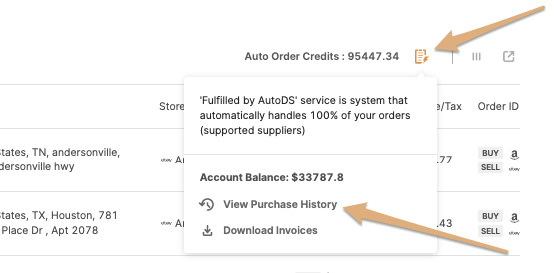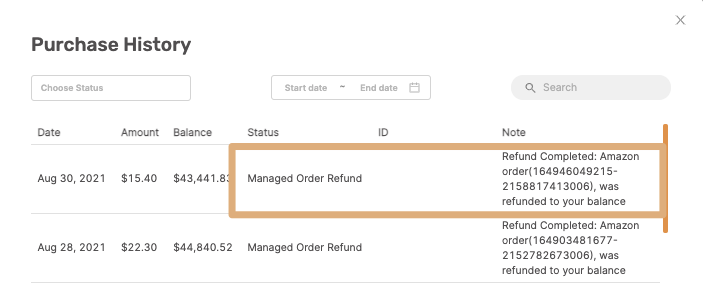 ‼️Make sure to read the Fulfilled by AutoDS terms and conditions - Click here ‼️
FAQ:
What should I do if support notifies me that the order was lost in transit by the carrier?
The support team will ask you to choose an option - to re-order it or get a refund. Update the relevant agent on the support ticket you opened for this reported order.
If you have further questions that were not answered in this article, please do not hesitate and turn to us at the support chat - we will be more than happy to assist you.