Read this helpful article on how you can overcome this eBay error
This error occurs when you try to upload new listings, or for an out-of-stock reason.
For example:
"Failed upload item. Errors: It looks like you've reached the amount you can list. You can list up to $19,0000.00 in total sales this month. Request to list more"
As eBay alerts, you've reached the maximum selling limit eBay gave you. You can check your limits on eBay's seller hub.
It looks like this: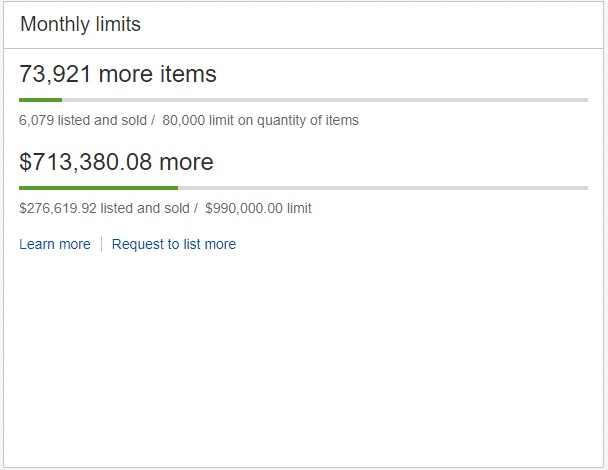 In addition, you can view each of your stores on limits AutoDS. Click on the pencil icon ✎ next to your store name:

You will see the store limits under the store name: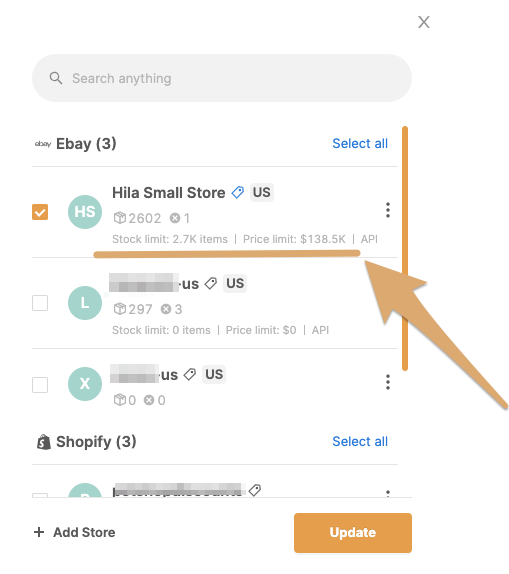 How to solve it?
To solve it you have to contact eBay, preferably via a phone call, and ask them to increase your limits.
This call can be done once a month.
To do so, go back into eBay's seller hub page, and below the current limits click on:
Request to list more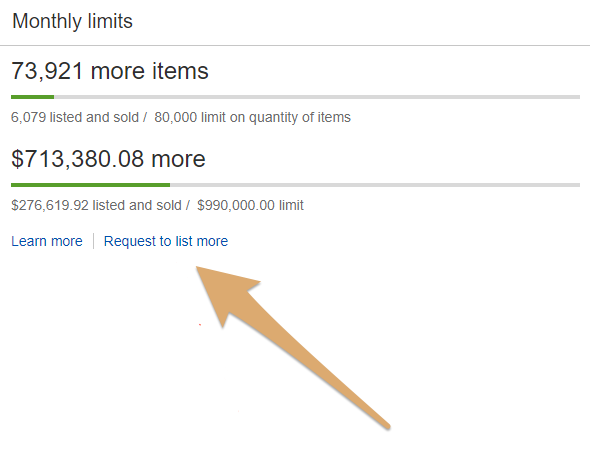 Choose the phone call option: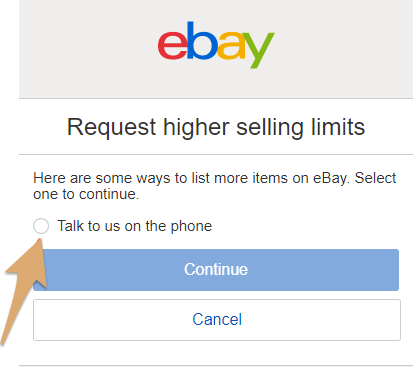 Choose the phone call option again: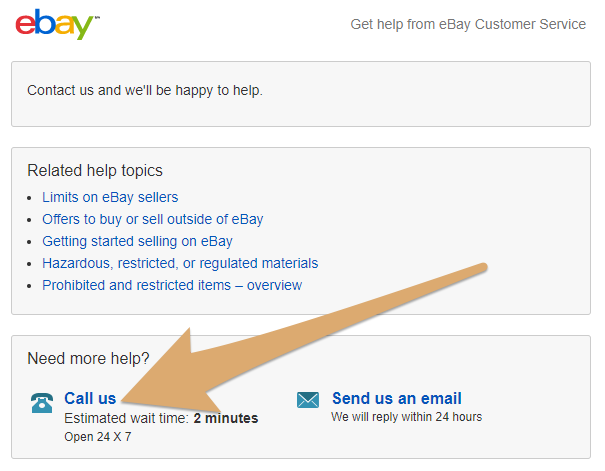 A pop-up window will appear, with eBay's customer service number, and a one-time passcode.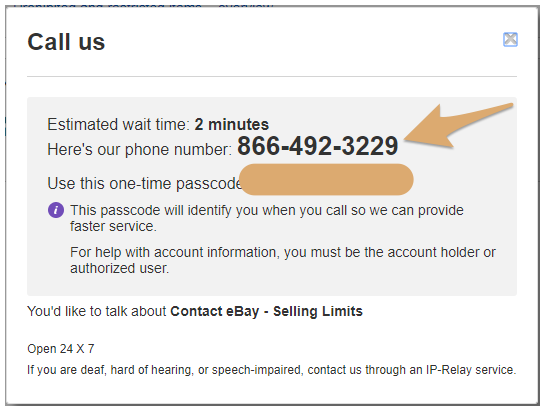 The phone number doesn't include the international prefix, the full phone number is:
+1-866-492-3229
*You can use Skype to call, it's free of charge.
When you'll call them, their forwarding robot will ask for the one-time passcode, use it to expedite the verification process. Once the eBay agent verifies it's indeed you after asking you some questions, he will increase your limits.
If your English is not fluent, or you prefer someone else to do this task for you, you can ask it on the AutoDS Facebook group for help or on Telegram or Whatsapp - there are many sellers offering this service for a fee.
If your account is NON-API and you want to avoid being flagged, don't tell them you're dropshipping or that Amazon or other retailers are your suppliers. Just tell them you use local suppliers in your area.
AutoDS Tip💡
If this process is still difficult for you, we highly recommend you to
Our mentor can help you to do this process step by step with him.
Generally, the mentorship program can save you a lot of precious time with the variety of issues that eBay sellers deal with.
---
If you have further questions that were not answered in this article, please do not hesitate to turn to us at the support chat - we will be more than happy to assist you.