Learn how to upload and edit multi-variation products on your AutoDS account
If you wish to upload your listings with several variations, for example : Size, color etc, you can easily do it with AutoDS.
Tip: We recommend to first upload the products with all its variations as drafts and only after you edit them, import them to your selling channel.
AutoDS supports uploading with variations from all our available suppliers.
When you upload the item, make sure to click on 'Add products' -> 'Multiple products/Stores'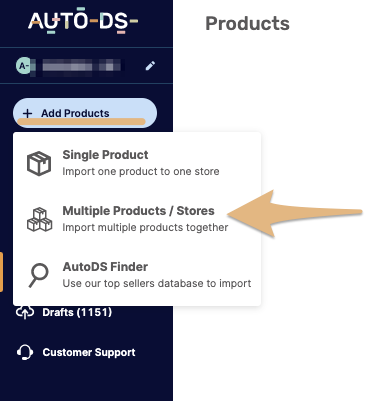 Also, make sure that the 'Upload variations' will be checked under the Advanced Options dropdown: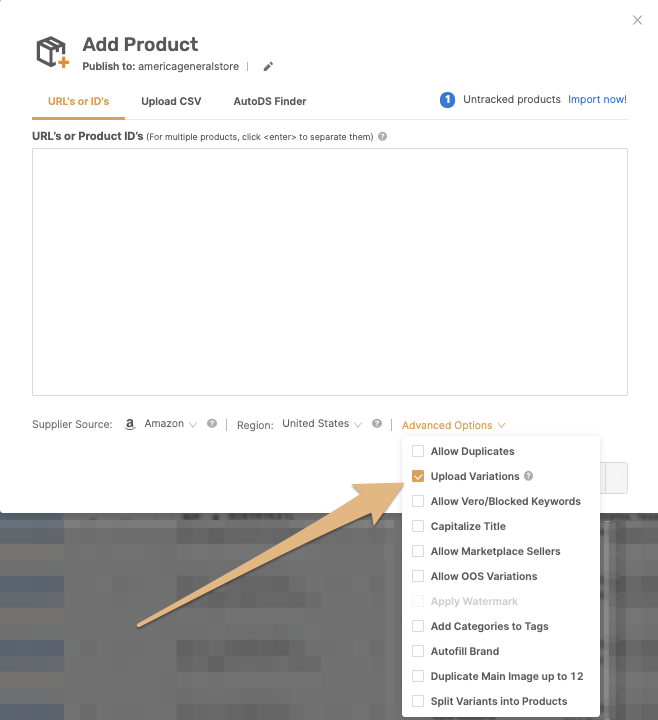 Continue all the upload stages (you can get a more detailed explanation
here
) and
Add as draft
. You can also import directly to your store and edit the products later.
NOTE - If you have a Facebook store, and you decide to import directly, the process is different. Read more about the Upload process for Facebook users Here.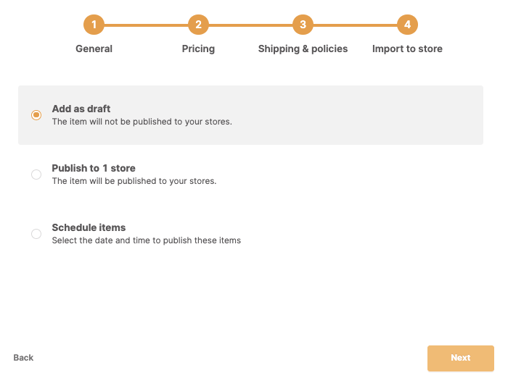 The product with all its variations will be added to your drafts where you will be able to edit it before importing it to your selling channel. To edit the variations, click on the left arrow icon >.

Go to Variants tab and click on the 3 dots dropdown to edit each variant to enter the edit mode:
Now you can edit your variation: The Variation name, image, item specifics, fee, profit and selling price along with adding automation or allowing advanced monitoring options. You can learn about these features more in details in this article.
When you are happy with all your variations import the product to your selling channel.
❗️ IMPORTANT TO NOTE ❗️
A selling channel might support variations differently than the way the suppliers you are sourcing from do.
For example, eBay and Shopify variation listings share the same title and description between the different variations.
However, on Amazon or Homedepot for example, each separate variation of an item can have its own unique description, pictures, pricing, etc.
That's why uploading multi-variation products from some suppliers to some selling channels/marketplaces can be risky, as it results in having only one of the possible variation descriptions updated on all other variations. This means that all the variations will share the same information on the selling channel while in fact, having different one (images, size, description, etc) on the source site.
---
If you have further questions that were not answered in this article, please do not hesitate to turn to us at the support chat - we will be more than happy to assist you.
---