Join the hot trend! Dropship to Facebook Marketplace, learn how AutoDS can semi-automate your work saving your precious time!
You can alternatively Start our FREE Facebook Marketplace course and learn how to open a store from scratch!
⭐️AutoDS is the first platform allowing you to upload products you upload to your FB marketplace account and have them monitored for price and stock changes.⭐️
You will set email notifications letting you know when an item became unavailable on the source site. If its price changes, the new extension will change the price on your Facebook Marketplace listing!
How to add a Facebook Marketplace account?
First, register to AutoDS and make sure you pick Facebook as a selling platform - Here's an article that explains everything about the process:
https://help.autods.com/how-to-register-to-autods
After Finishing, you will need to add your Facebook marketplace store.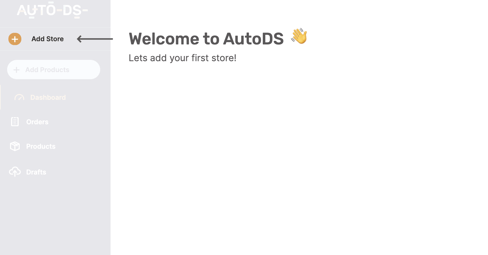 Click
here
to learn how to do that.
Note
: If you already have an AutoDS account, click
here
to learn how to add an additional store.
How to Import Products to Facebook Marketplace using AutoDS?
You can learn how to import your products to Facebook in this help article.
How to set up Facebook Extension
You can find the full guide for setting up the extension in this help article.
Notifications
You will also have an option to receive stock [1] and pricing [2] alerts if you choose to for this store: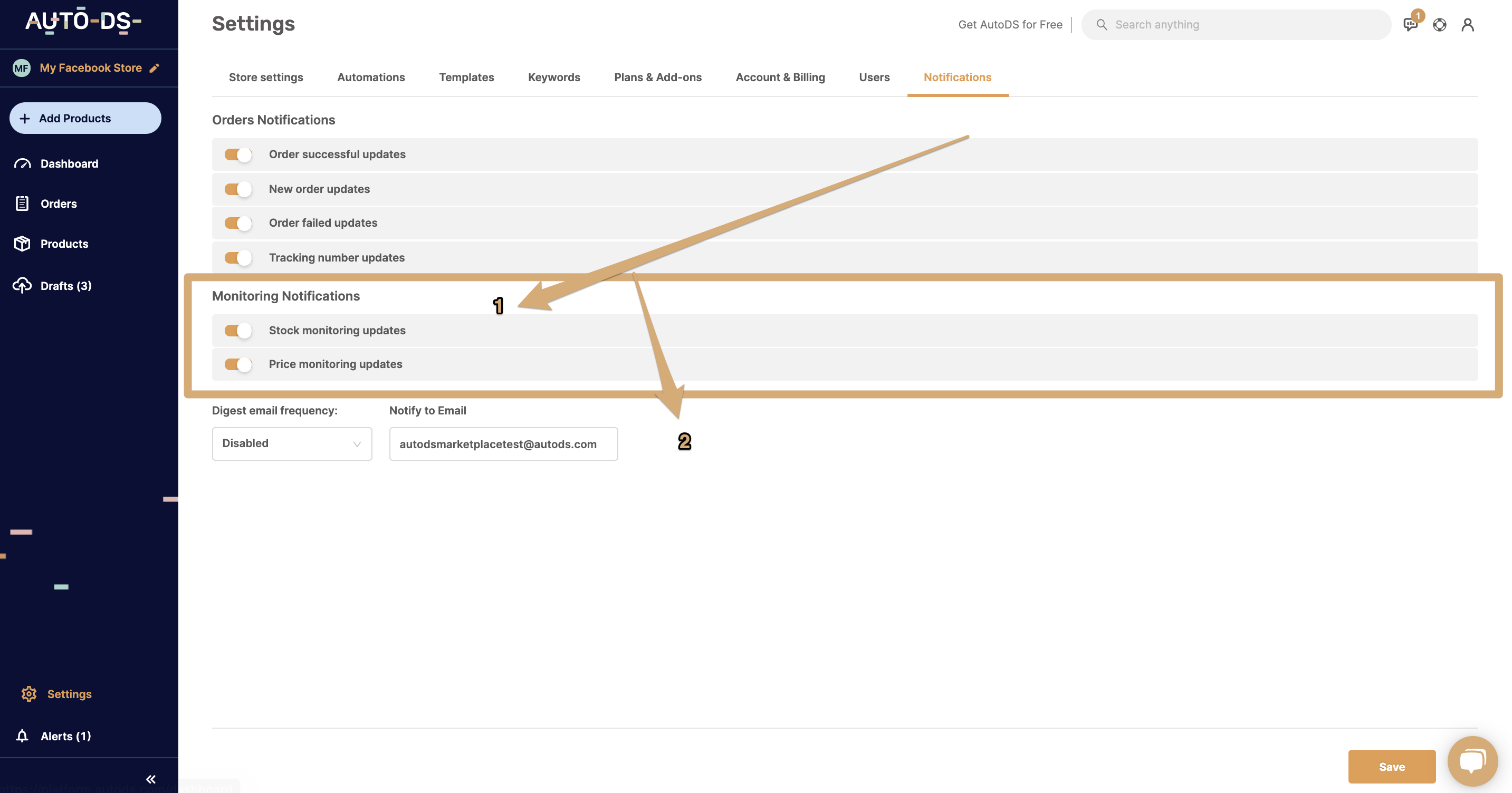 What to do next?
Start uploading products to your Facebook marketplace account! You can learn how to do it in this helpful article.
FQA- Click here to check the most frequent questions regards Facebook marketplace
---
If you have further questions about this topic, please do not hesitate to address us at the support chat - we will be more than happy to assist you.