Join the hot trend! Dropship to Facebook Marketplace, learn how AutoDS can semi-automate your work saving your precious time!
You can alternatively Start our FREE Facebook Marketplace course and learn how to open a store from scratch!
⭐️AutoDS is the first platform allowing you to upload products you upload to your FB marketplace account and have them monitored for price and stock changes.⭐️
You will set email notifications letting you know when an item became unavailable on the source site. If its price changes, the new extension will change the price on your Facebook Marketplace listing!
How to add a Facebook Marketplace account?
First, register to AutoDS and make sure you pick Facebook as a selling platform - Here's an article that explains everything about the process:
https://help.autods.com/how-to-register-to-autods
After Finishing, you will need to add your Facebook marketplace store.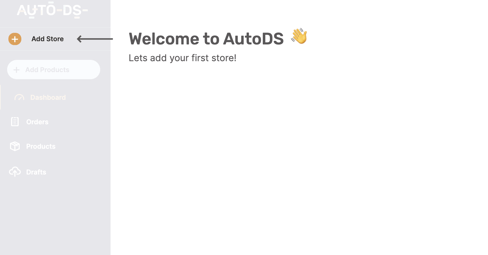 Click
here
to learn how to do that.
Note
: If you already have an AutoDS account, click
here
to learn how to add an additional store.
How to Import Products to Facebook Marketplace using AutoDS?
You can learn how to import your products to Facebook in this help article.
Do items I upload to AutoDS get uploaded on my Facebook account?
Not right away. There's one extra step you need to do for it to happen.
You can use the Facebook Marketplace Dropshipping Helper extension to copy-paste the draft from AutoDS to your Facebook Marketplace account. You can learn how to do it in this helpful article.

Setting Up the Extension
Once the extension is downloaded, you need to set it up.
Begin by making sure the correct store is selected on the dropdown: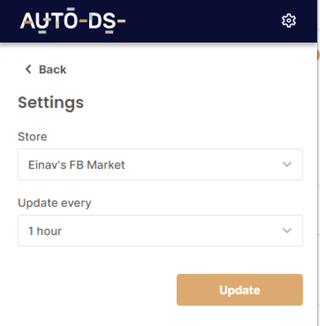 Then decide how often would you like the extension to update your items.
In the main screen of the extension, you can always choose to sync all products immediately from the last 24 hours, 7 days, or all.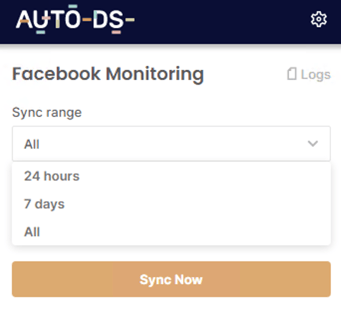 The extension will also allow you to check logs for item changes and more, simply click on the Logs icon to view the logs.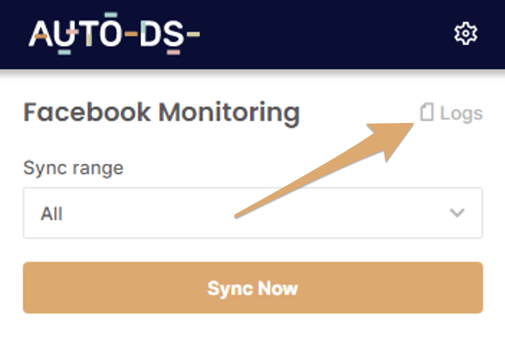 A tab on your browser will open with the list of the logs. You will be able to clear the log or download it. Please note that sometimes the support team will ask you to download the logs and send them if you reported an issue with monitoring for example.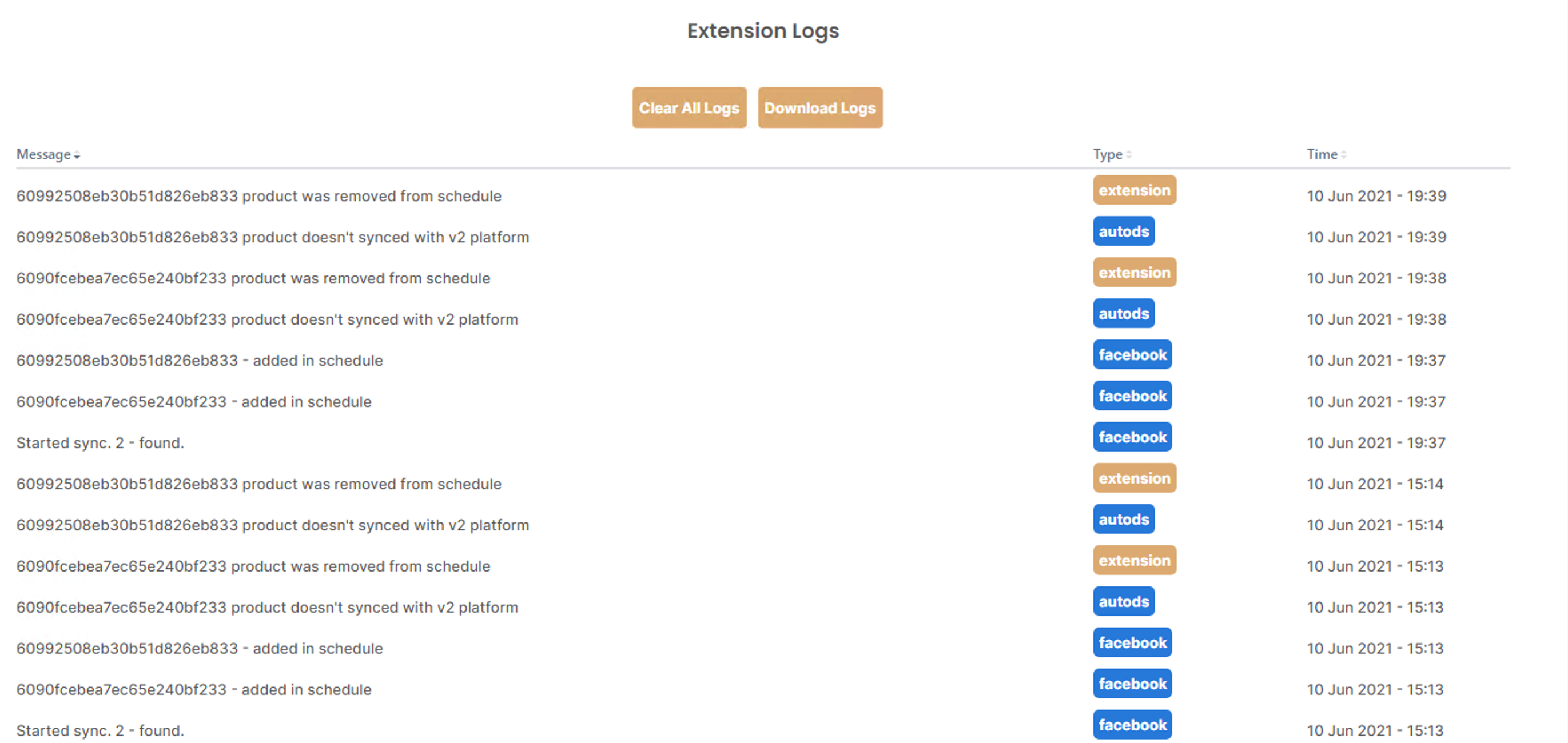 What happens after you have imported a draft to the products page?
AutoDS will monitor all the products you uploaded for stock and price changes.
When a change in stock occurs, for example, if on your AutoDS account the product is on hold or OOS according to the last scan, the extension will raise the price by $10K.
The reason why it will raise it to such a high selling price on your FB marketplace account is that Facebook in many cases does not allow to change the stock of a product (especially if it had already had sales). That's why AutoDS will raise the price significantly to make sure the item will not be purchased from you.
If a change in price happens, the extension (assuming it's working on your Chrome browser and that your Facebook account is open) will change the price of the listing accordingly.
Please note, these functions are not possible for those who used to work with the general Helper extension. To enjoy price monitoring you need to install the designated Facebook extension and use it.
Notifications
You will also have an option to receive stock [1] and pricing [2] alerts if you choose to for this store: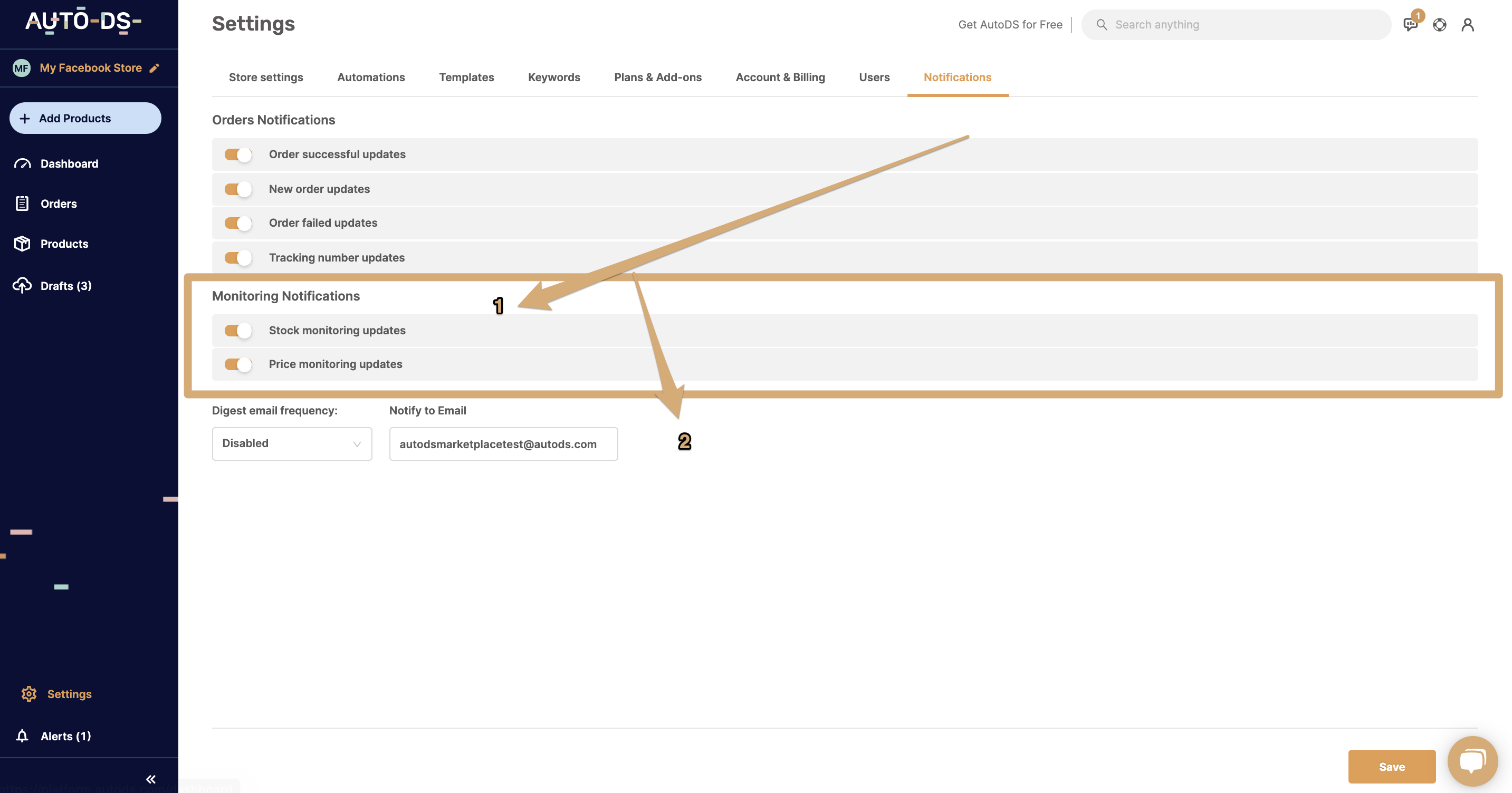 What to do next?
Start uploading products to your Facebook marketplace account! You can learn how to do it in this helpful article.
FAQ:
I was using the general Helper extension till now. How do I make sure I will have my current products on AutoDS monitored?
Please check out this help article explaining how you can monitor each of your products previously uploaded by the general Helper extension.
I cannot see my orders on AutoDS. Why?
AutoDS does not offer order support just yet (but we are working on it 😊)
If you have further questions about this topic, please do not hesitate to address us at the support chat - we will be more than happy to assist you.