Read this guide for a full explanation about AutoDS drafts page.
Each product you choose to save as draft and not immediately import to your store in the Add Product feature will be saved as a draft you can later edit and schedule.
To access your drafts, go to the Drafts tab on your account: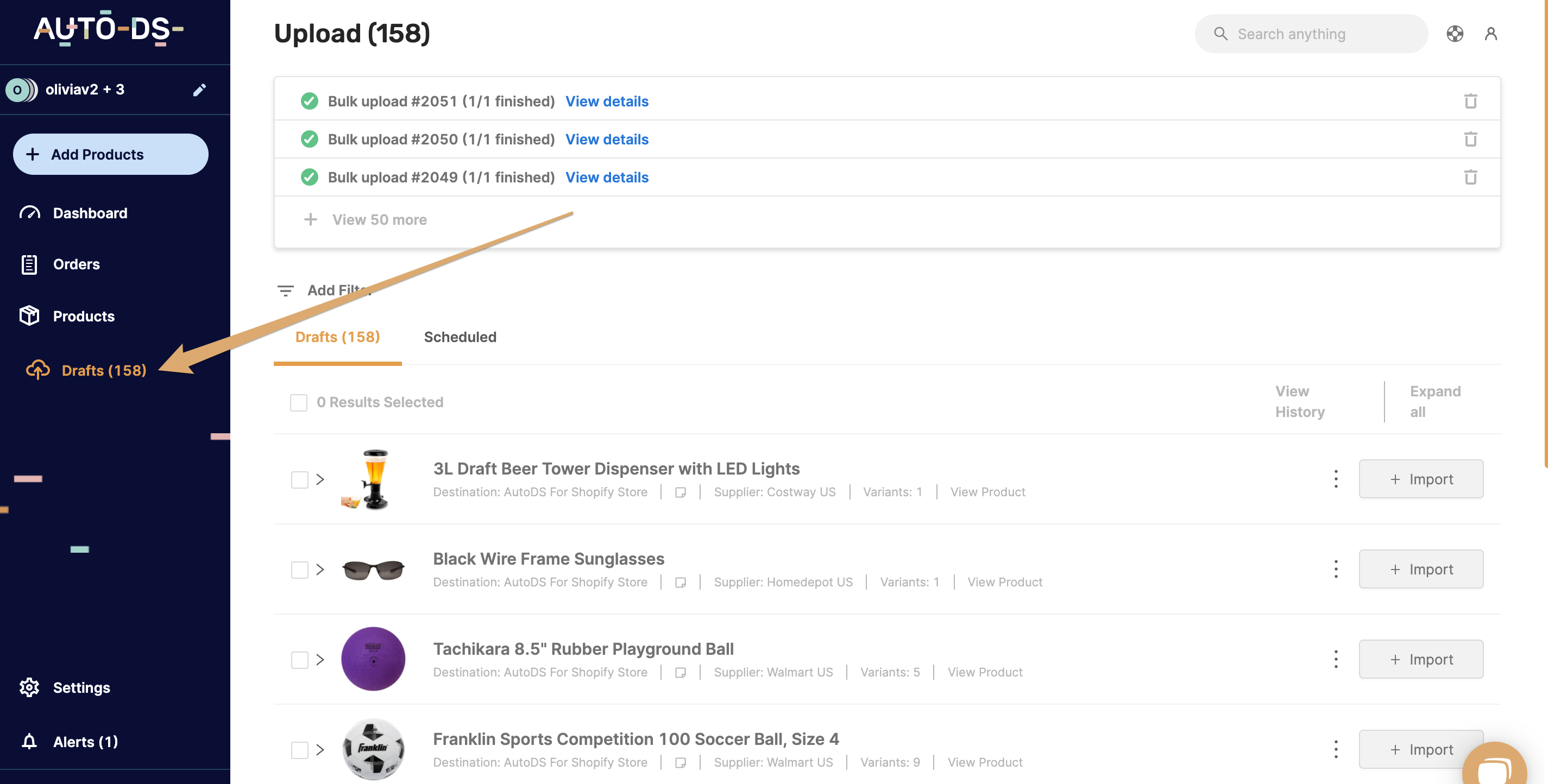 You will see a list of all the products saved as drafts waiting for you to edit or approve them.

1- You can filter your drafts. To learn how to work with the filter feature check out this help article.
2- You can apply bulk actions on several drafts selected.
3- Add a note to your draft.
4- View History - see the changes made by you to this draft.
5- Expand/minimize all draft on the page.

1- When you schedule a drafted listing, you will be able to see it on the Scheduled tab.
2- Clicking on the ⋮ icon will present actions you can do to this draft: Import to Shopify, schedule listing, save, or delete the draft.
For each draft, you can see the destination store, the supplier, how many variants and you can click view record to see the listings on the source site.
You will also be able to perform bulk actions on your drafts.
First, select the drafts you wish to apply the action on:

1- Import all - this action will import all the selected drafts to your store.
2- Remove from the list - this action will discard the selected drafts. Important: Please note you cannot undo this action.
Please check out these following help articles to understand more about the drafts feature:
If you have further questions that were not answered in this article, please do not hesitate and turn to us at the support chat - we will be more than happy to assist you.
___
LUD:7.7.20