How to Use the Multiple Accounts Protection Feature?
Learn how AutoDS protects your selling platforms with the multiple-accounts-protection feature making sure you will not upload duplicate listings to your account
If you are working on several stores on the same selling channel, for example, you have 5 eBay accounts that are connected (worked from the same IP address), this feature will protect you from uploading have the same products to more than one store.
How can I set it up?
Click on the little pencil icon next to your store name: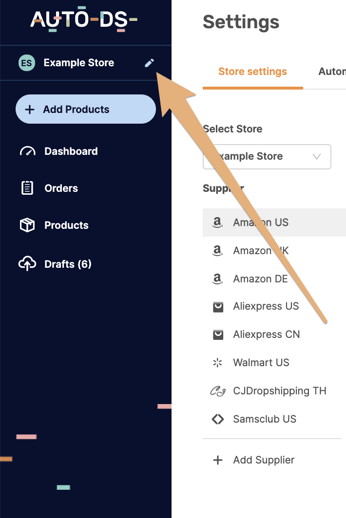 Click on the 'Tag' icon(

). You will see this window.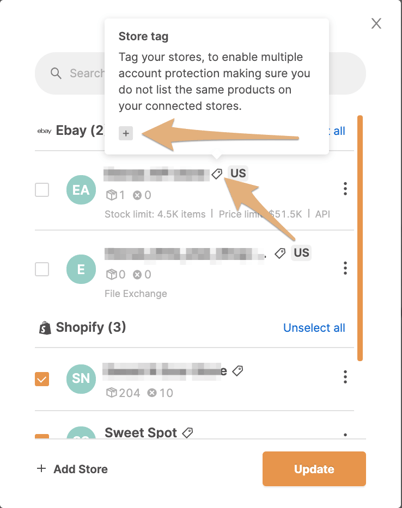 By clicking on the '+' icon you will be required to create a tag. This tag can be applied to the other store and this way the system will conclude they are connected and will make sure not to allow you to upload the same sourced products to the connected stores.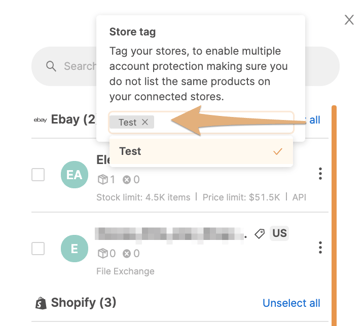 On the other store, add the same tag you just created.
Now both stores share the same 'Test' tag (appears as a blue tag icon) and are connected, and you will know that the 'Multiple accounts protection' feature is enabled for these stores.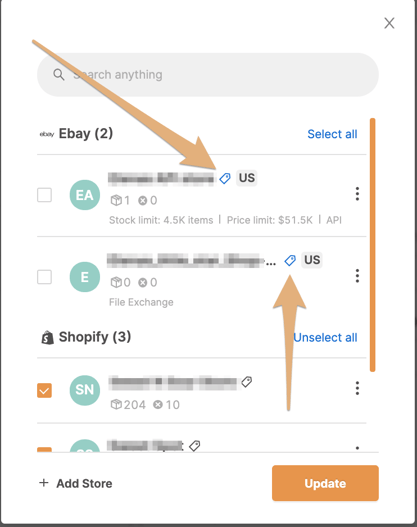 If you have further questions that were not answered in this article, please do not hesitate to turn to us at the support chat - we will be more than happy to assist you.