If your Amazon accounts are already linked to AutoDS but without the OTP authentication, please follow the next steps.
In AutoDS go to Settings➞Buy Accounts. If you have an account click on the✎ icon to edit it.
If you still did not add your account, click + Add Account (Read more about adding a new buy account in this article).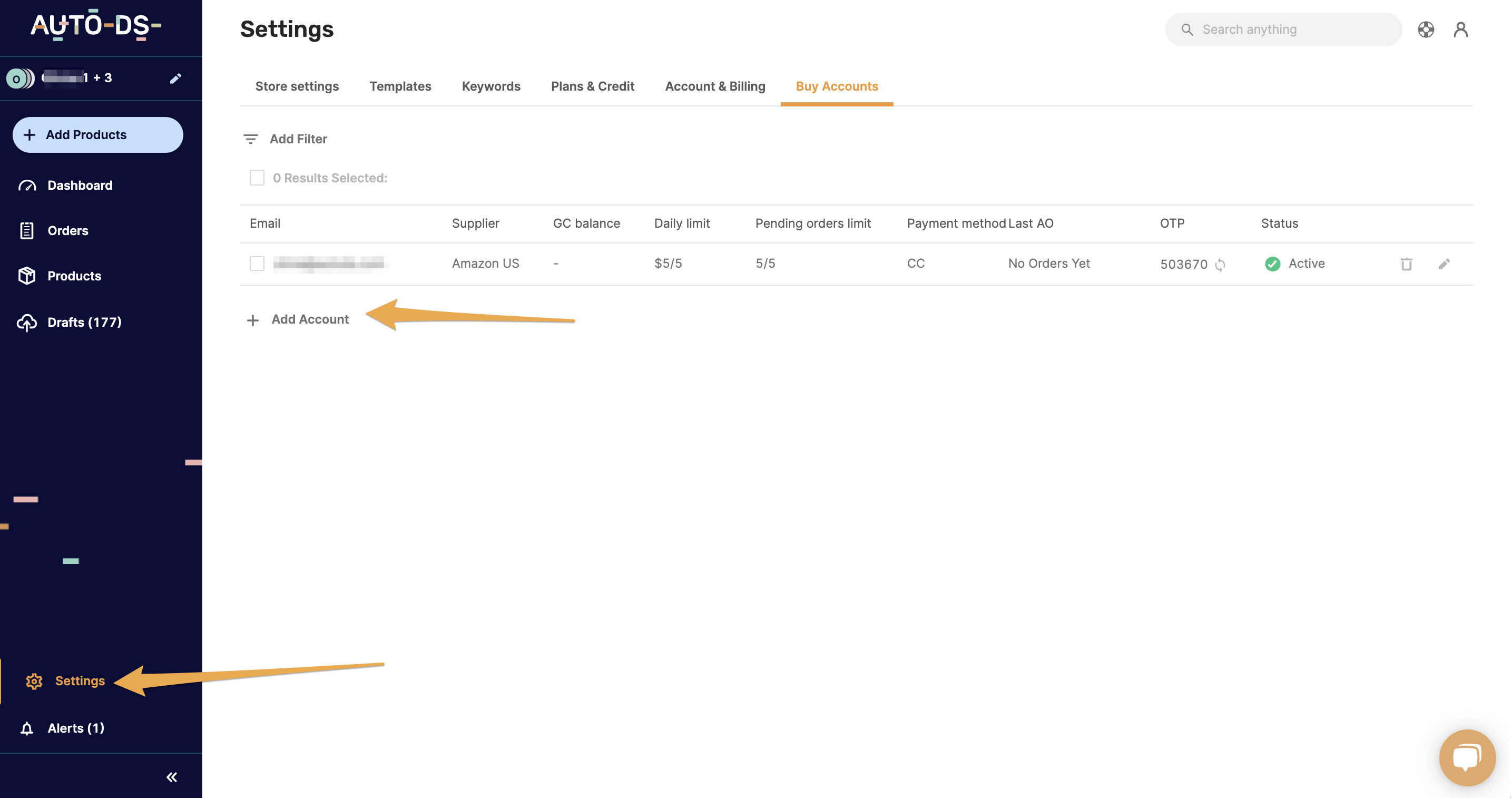 2. In the account details, you will be required to add the verification code from your Amazon account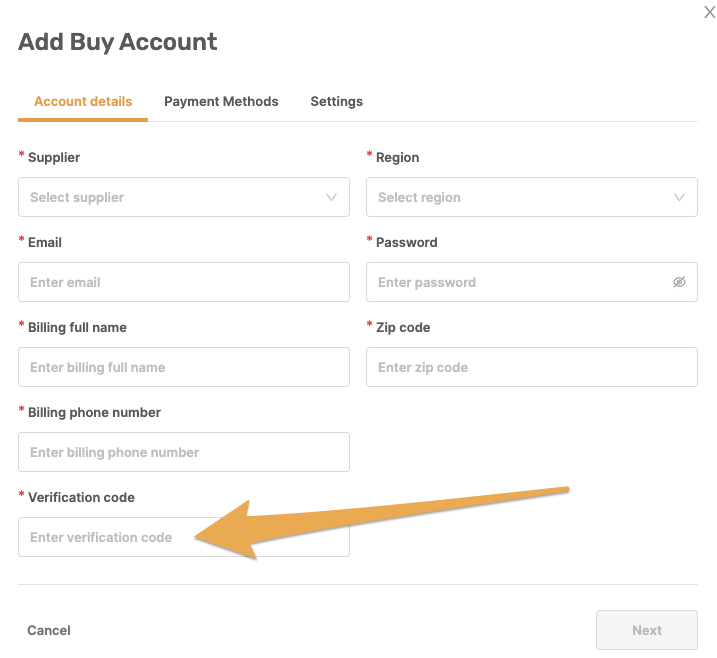 To get this code please follow these steps:
1. Log in to your Amazon account and then go to:
Account & Lists➞ Your account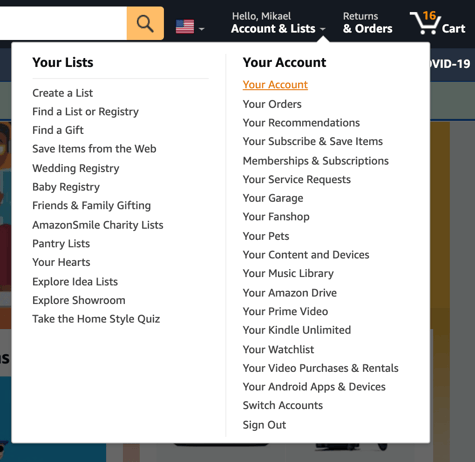 2. Click Login & Security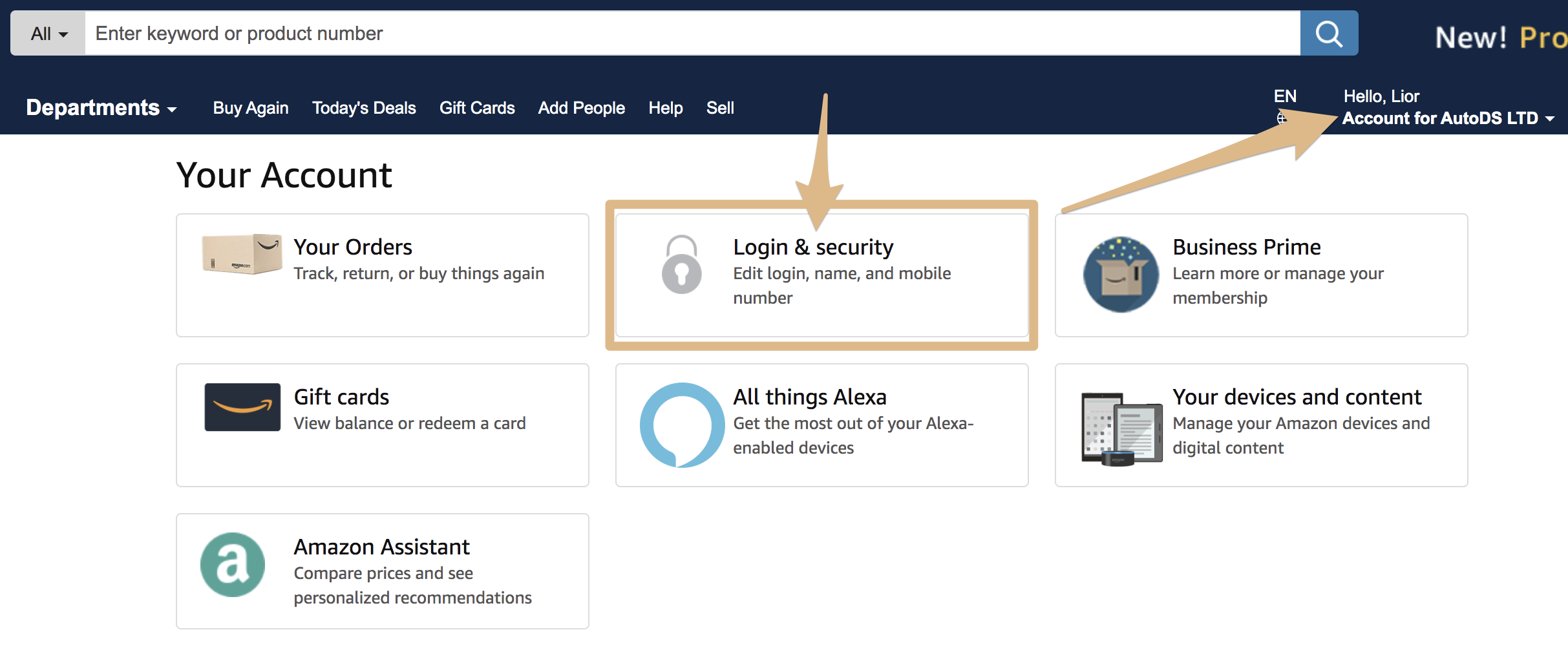 3. Click the Edit button of the Two-Step Verification (2SV) Settings: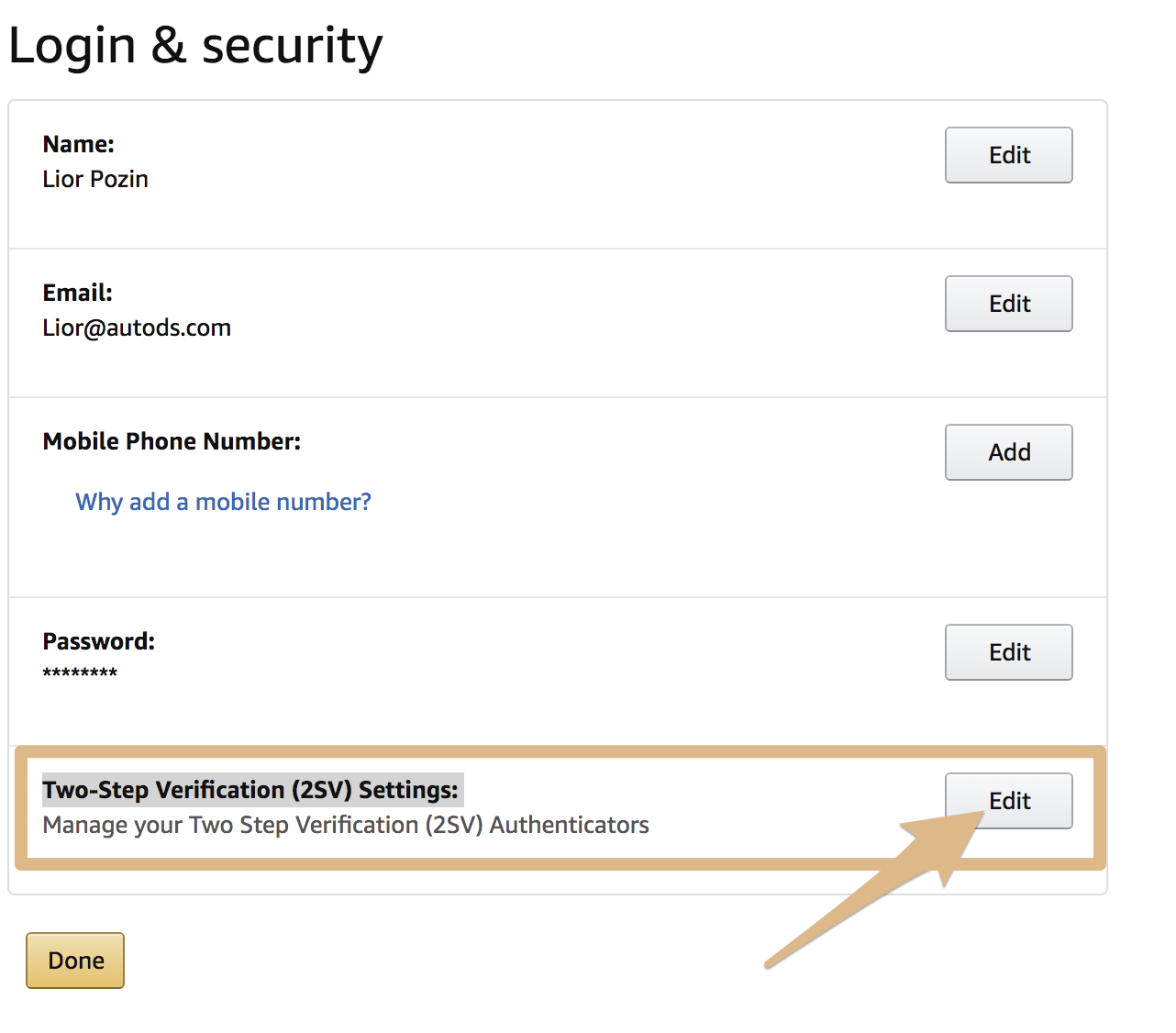 4. Click Get Started


5. Check the Authenticator App option
6. Click Can't scan the barcode?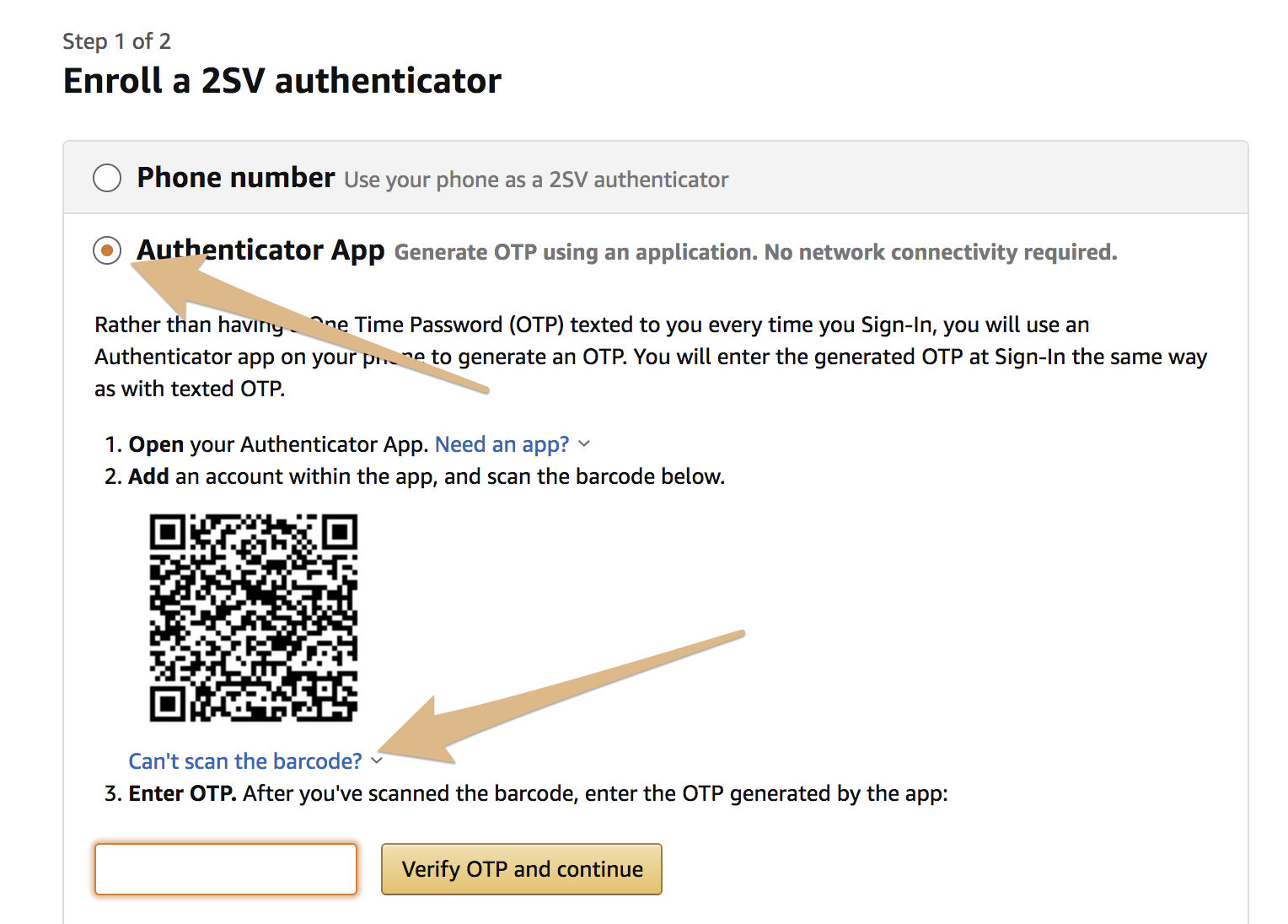 7. Copy the text that you see under section number 3: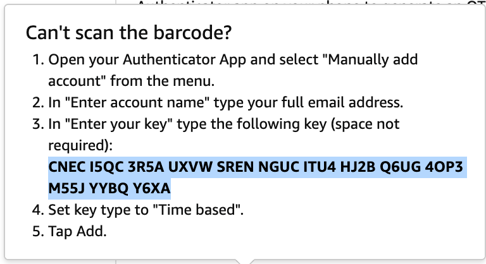 8. Go back to AutoDS and paste it on the Verification Code filed shown before and click Next after you verified all other details are correct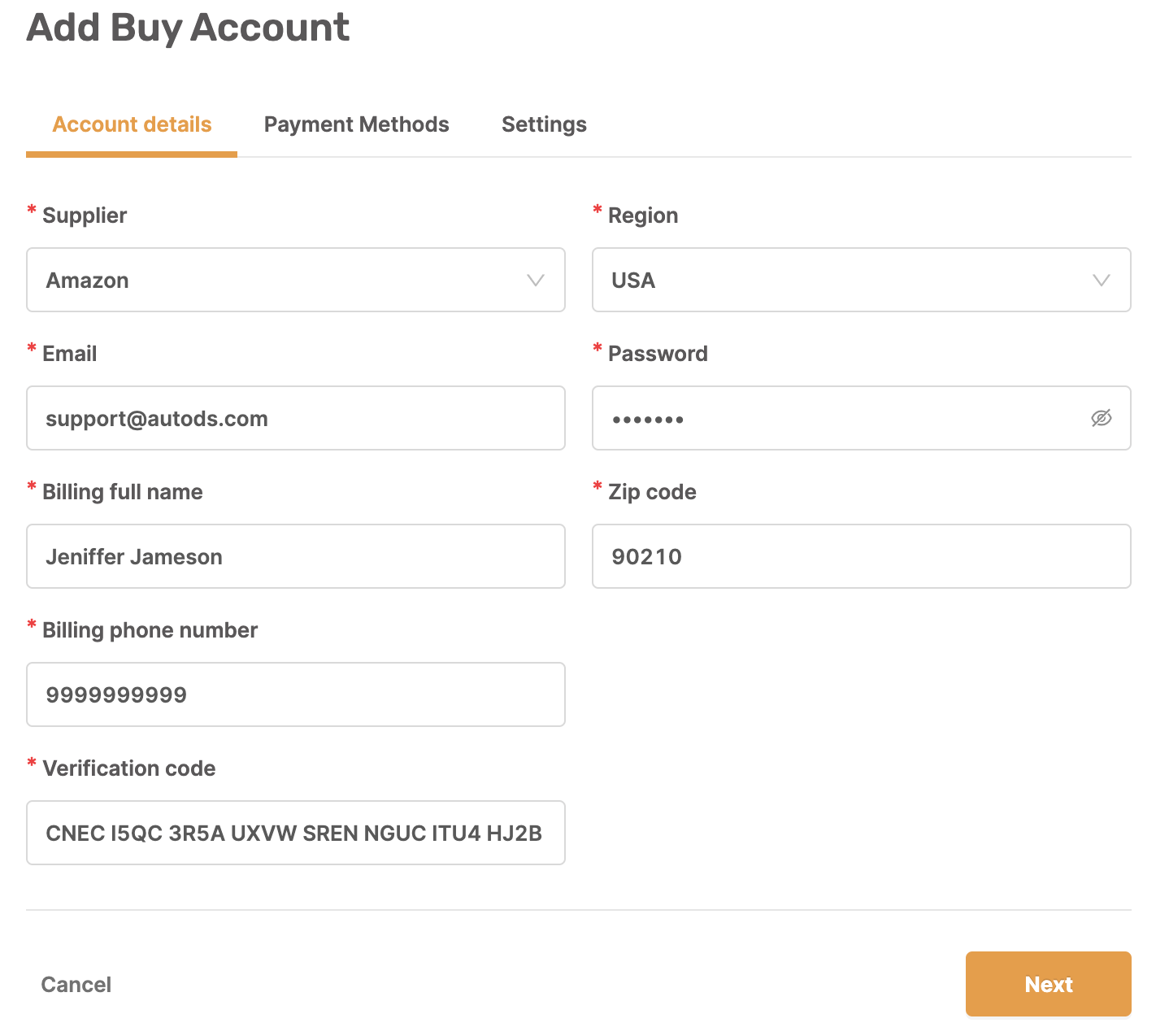 9. You will now need to first hit 'Refresh' and then copy the OTP from AutoDS and paste it on your Amazon account to complete the process.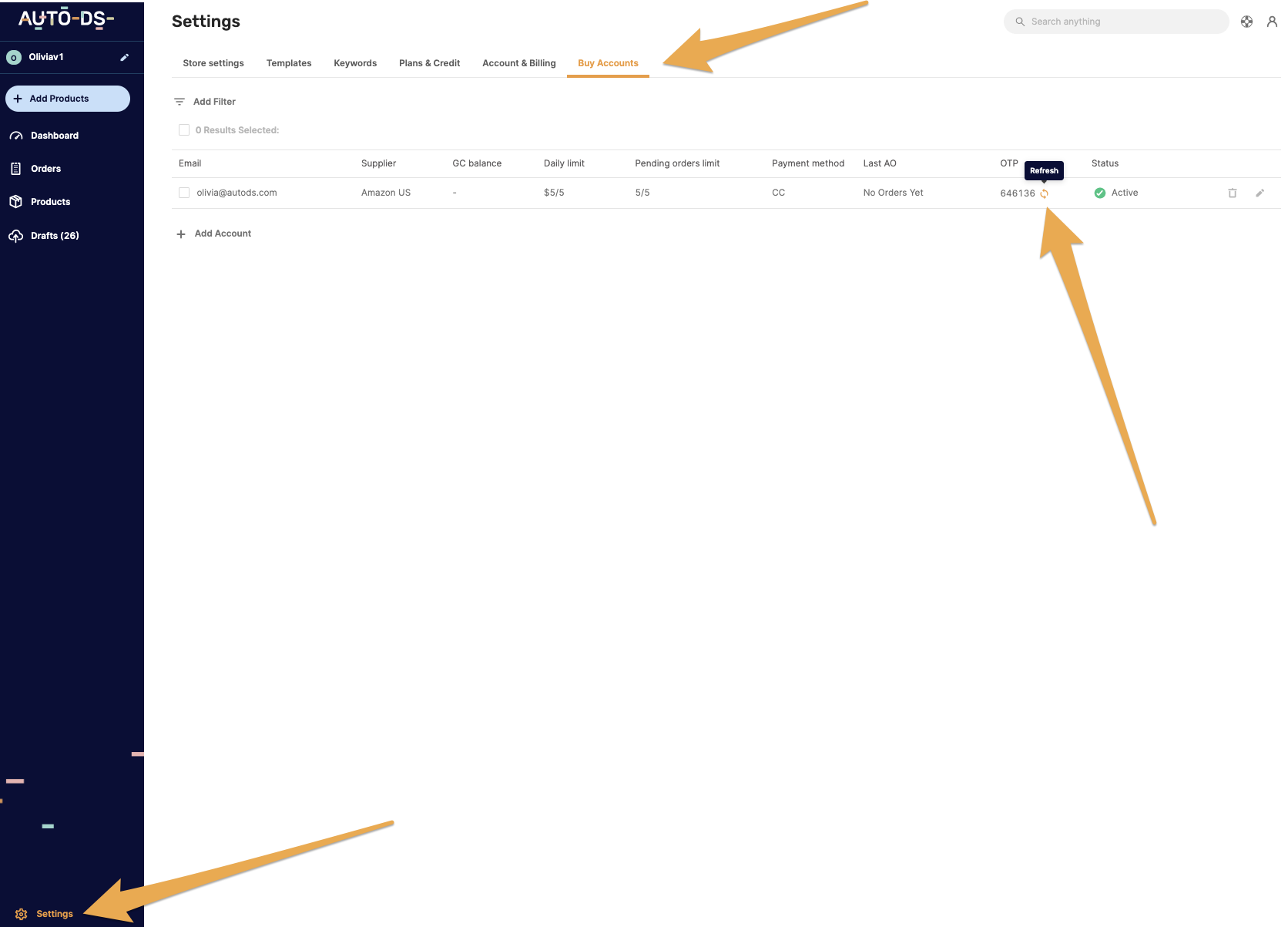 12. Copy the updated code and go back to Amazon, paste it and click Verify OTP and continue

13. You can check the box Don't require OTP on this browser to speed up your log in to Amazon (if not, you will be asked for the OTP all the time and you will have to retrieve it from AutoDS as was explained in the previous stage).
Then click the button: Got it. Turn on Two-Step verification
14. That's it, you are done :)

Note
If your phone number is the default 2SV authenticator, these are the steps to disable it:

1. Disable 2 Step verification
2. Delete your phone number
3. Enable 2 Step verification again following the procedure described above
4. After you have set the authenticator app as your default 2SV method, you can use the account for auto-ordering. To avoid issues the phone shouldn't be added again
You can also learn more about adding a buy account and setting up the Amazon OTP in this quick tutorial:
If this process is still difficult for you, we highly recommend you to
Our mentor will be able to help you out with this procedure and in many more aspects. Furthermore, The mentorship program can save you a lot of precious time with the variety of issues that eBay sellers deal with on a daily basis.

Let us do the work for you! Enjoy AutoDS' auto-ordering automation!
Learn more about it here.
Did you know? Our statistics show that sellers who enable the fully automated auto ordering system of AutoDS enjoy more sales, more profit, and save valuable time allowing them FREEDOM!
If you have further questions that were not answered in this article, please do not hesitate and turn to us at the support chat - we will be more than happy to assist you.