Learn how to sign up for AutoDS' Shopify platform.
AutoDS is an all-in-one platform that helps you to list products, fulfill orders, and manage your dropshipping stores. AutoDS handles everything from product finding to orders processing. We want to give you more time so you can focus on what matters—scaling your business and making profits.
AutoDS offers support to Shopify - you will be able to connect your Shopify store in order to list and monitor listings from our supported suppliers.
To register, please visit: https://platform.autods.com/login and click Register Now: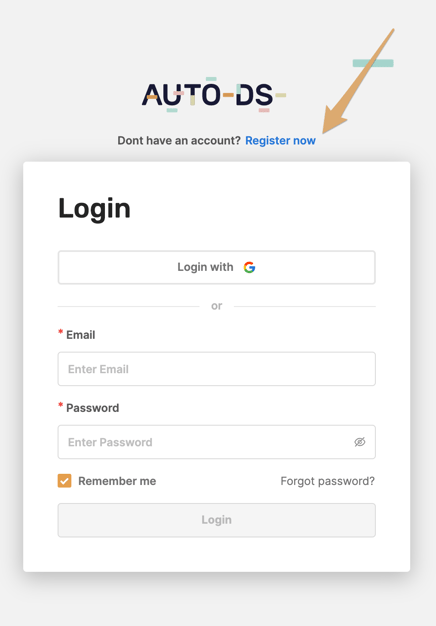 You can sign up with an email address or with a Gmail login.
Enter your details and click continue: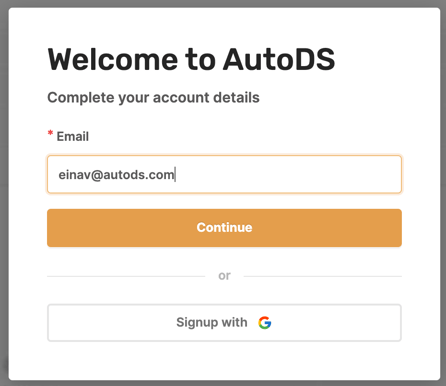 Enter your full name, the password you wish to have, and choose the platform you wish to sell in (you will be able to add more later) and click the sign up button: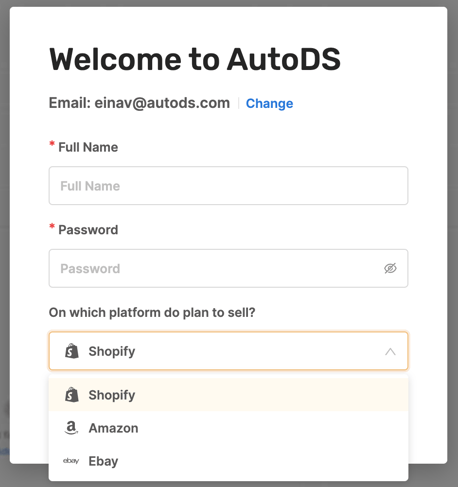 Choose the plan that works best for you: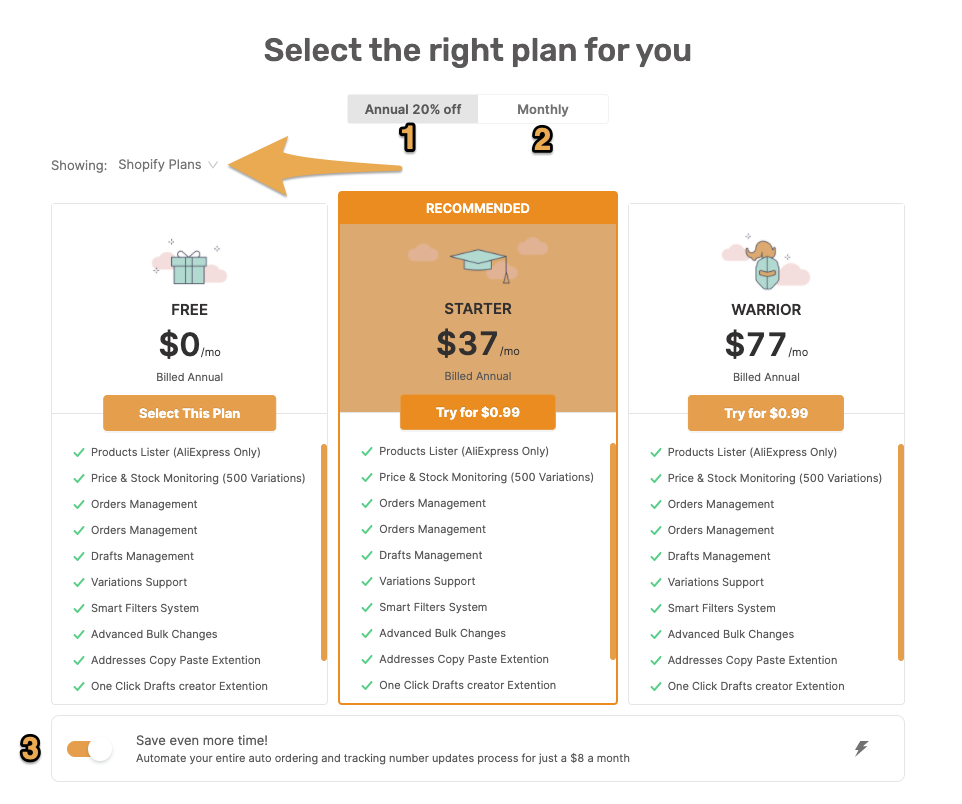 1- Choose the plan according to your upload site (Shopify/eBay/ Amazon - as of July 2020 only Shopify is supported - other marketplaces are coming soon). For AliExpress, we offer a free plan up to 500 variations.
2- You can choose to be billed annually (once a year) and get a discounted rate (20% off). You can choose to pay monthly with a recurring payment if a billing cycle of every 30 days upfront.
3- Add our automation subscription - the orders' processor allowing you to auto fulfil your orders.
Continue to payment: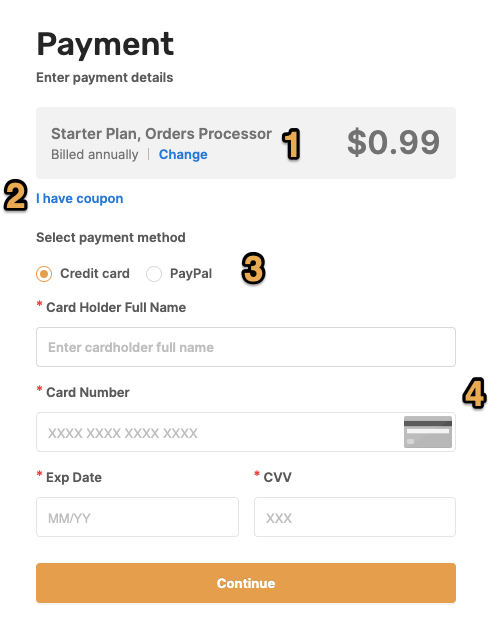 1- See the plan you selected and the rate you are about to pay. You can change the plan at this point if you wish.
2- Hit 'I have a coupon" to insert your coupon.
3- Choose your payment method: PayPal or Credit card. Selecting PayPal will direct you to PayPal and when payment is approved you will be directed back to AutoDS.
4- If you chose credit card payment, add all necessary details, and click continue.
Congratulations! You're an AutoDS member! Continue to add your store. Click + Add Store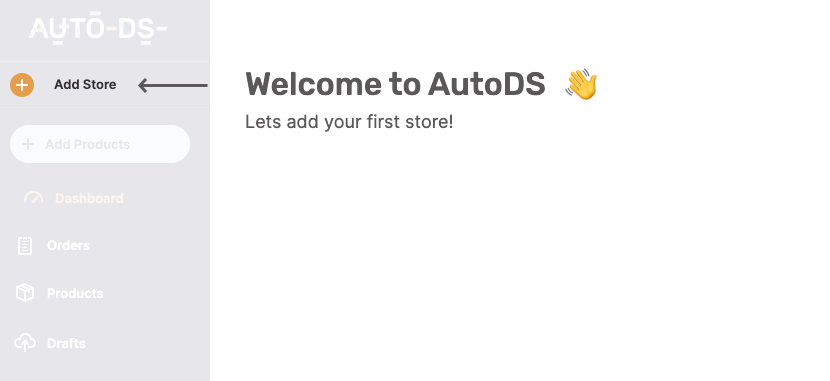 Add your store URL and click Add my store: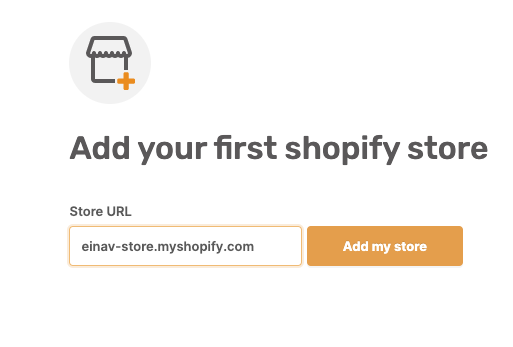 You will be directed to Shopify to login with your credentials - insert them and verify it's you if needed.
You will be directed back to AutoDS and you can start by uploading your first product!

You will receive one hot-selling item from us which you will be able to upload.
Click here to learn how to continue with the upload process.
If you have further questions that were not answered in this article, please do not hesitate and turn to us at the support chat - we will be more than happy to assist you.
Check out these guides for more help:
___
LUD: 26.6.20