Register now to AutoDS to better manage your dropshipping account and increase your profits!
AutoDS is an all-in-one platform that helps you to list products, fulfill orders, and fully manage your dropshipping stores from one place!
AutoDS handles everything from product-finding to order processing.
We want to give you more time so you can focus on what matters—scaling your business and making profits.
Learn how you can connect your store in order to list and monitor listings from our supported suppliers.
To start, please go to www.autods.com and click on START NOW FOR $1: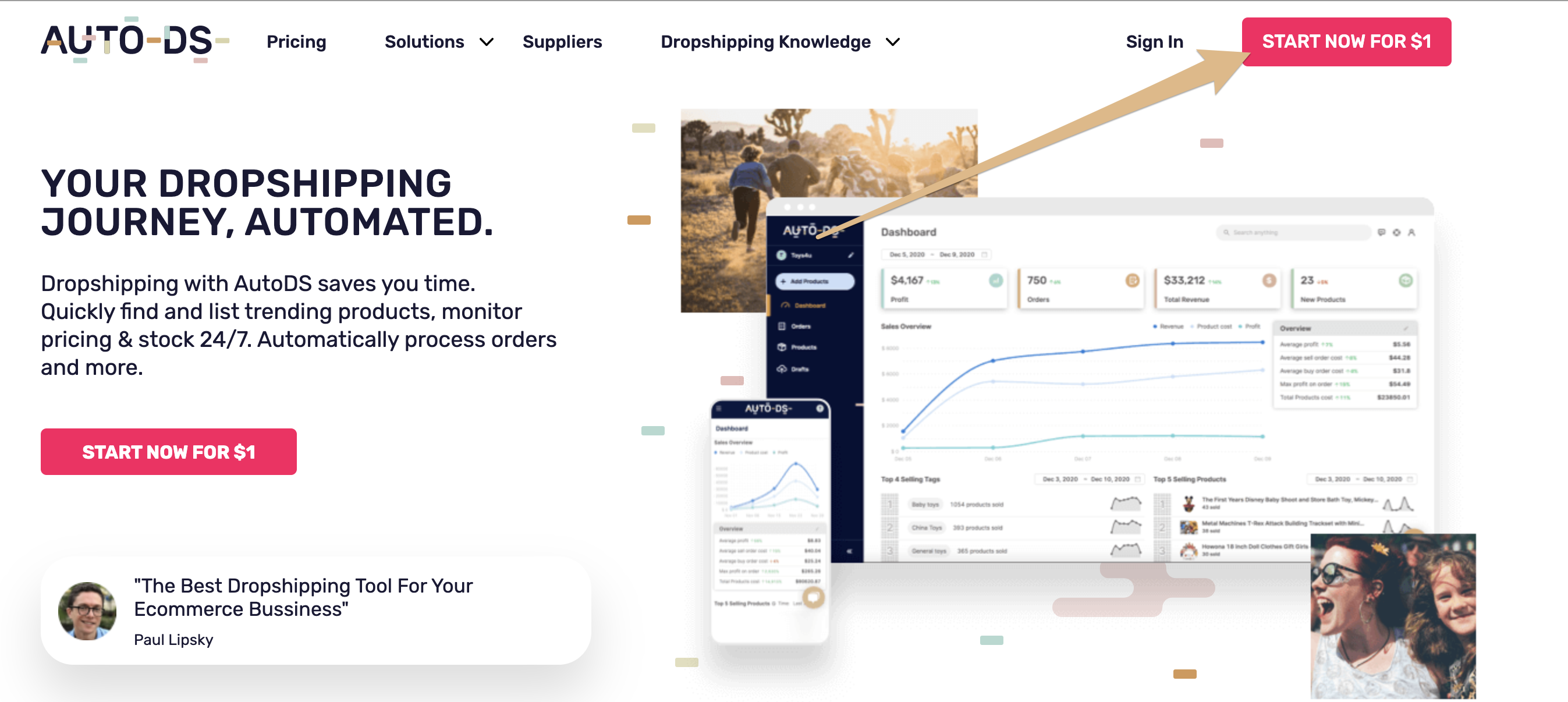 Begin by entering your email:
You can sign up with an email address or with a G-mail login. Note that if you choose google login you won't be able to change the login email in the future.
Enter your details and click continue: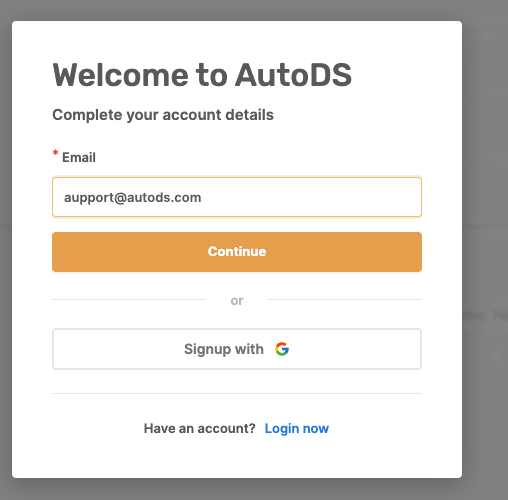 Enter your full name and the password you wish to have on your account and click continue: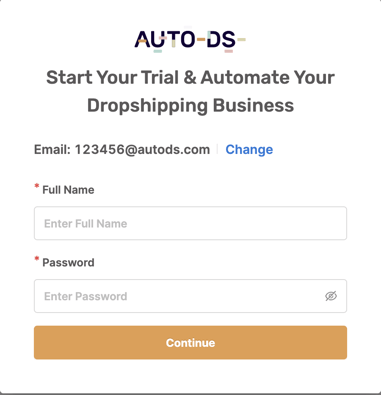 Choose your selling channel and click continue (after you register, you will be able to add more selling channels):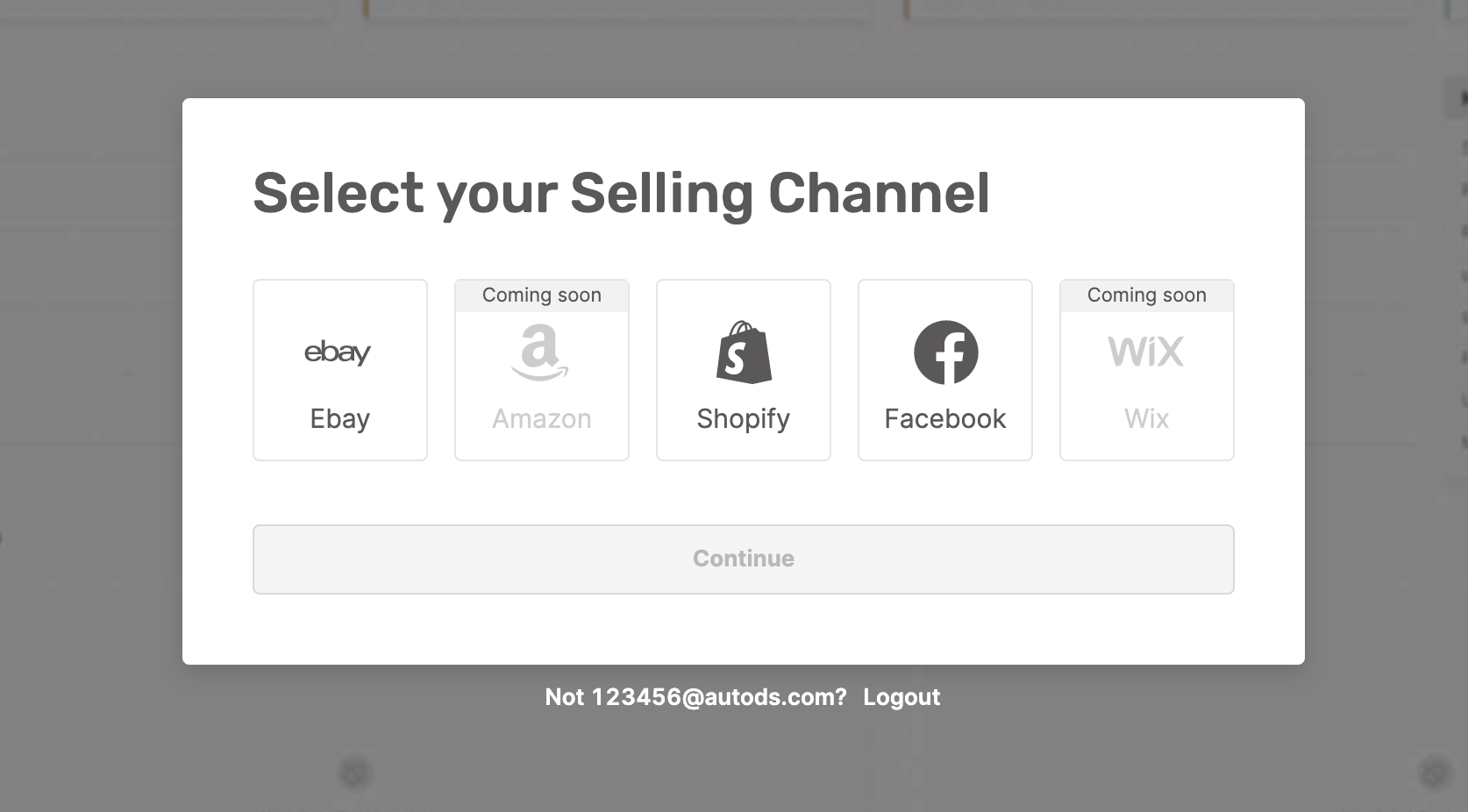 Now you will need to choose your payment method and your monthly/yearly plan.
Please check the featured numbers in the following image. You will find a detailed explanation of each featured number underneath the image.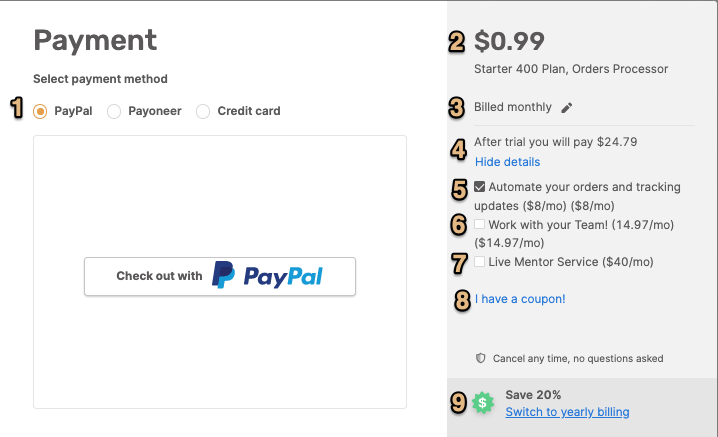 1- Choose your payment method: PayPal, Payoneer or Credit card. Selecting PayPal/Payoneer will direct you to PayPal to approve us for recurring subscription payments. When payment is approved you will be directed back to AutoDS. If you choose a credit card payment, make sure to add all necessary and accurate details, and click continue.
2- The plan and add-ons you selected. If this is your first time registering to AutoDS then you will pay first $0.99 for any plan you will choose and after 7 days you will pay the full price for the selected plan and add-ons.
3- By clicking on the little pencil you will be able to change the plan from monthly to the yearly plan or change the default plan according to your needs (amount of stores and listings)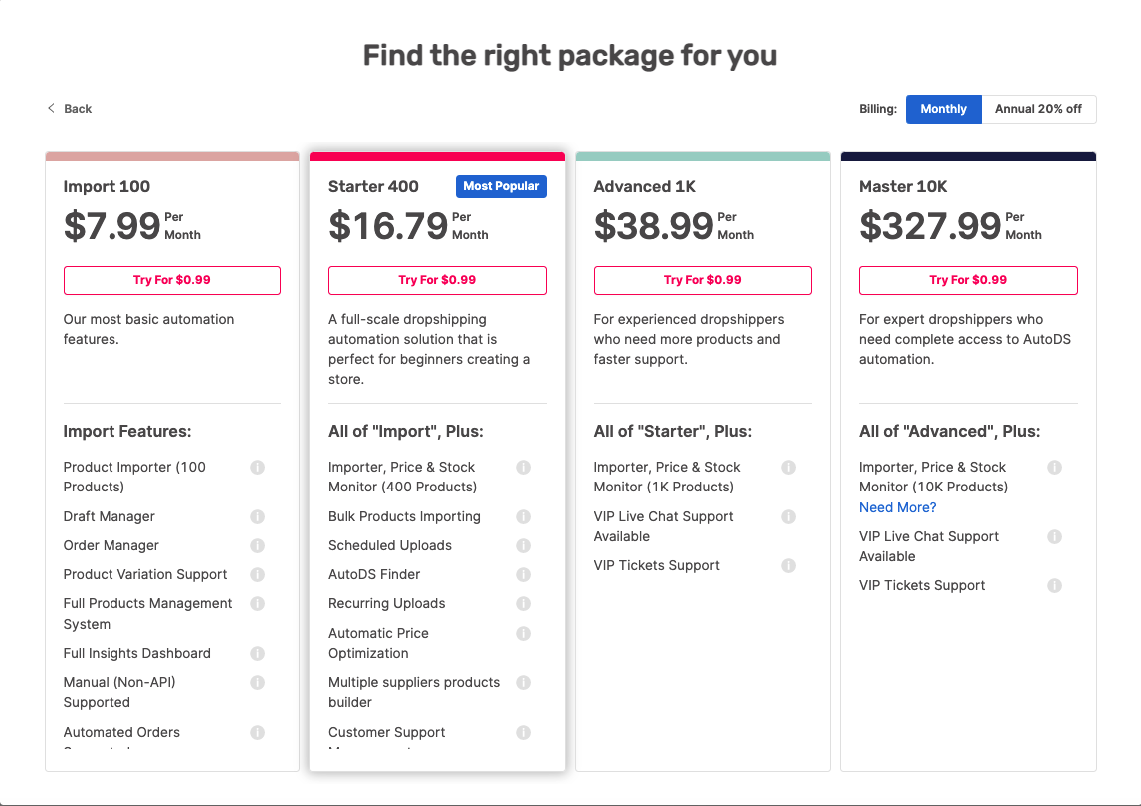 4- The sum you pay for the plan and the add-on once the trial period ends.
5- Automation (Add-On) - add our orders' automation feature to save time on fulfilling your orders. Read more about it here.
6- Virtual Assistant (Add-On) - add more users for your VA accounts to manage specific stores and have limited permissions on AutoDS. Read more about it here.
7- Mentoring program (Add-On) - join our mentoring program, where one of our mentors will work with you on different strategies and tactics and provide you with answers to general questions regarding Dropshipping and everything else needed to succeed. Read more about it here
8- If you have a coupon, click "I have a coupon" to insert your coupon code.
9- Switch to a yearly plan (billed now and then once a year) to save 20% on your subscription plan.
Continue to payment and congratulations! You're officially an AutoDS member! 🎉
Now you can continue to add your store. Click here to learn how to add your store.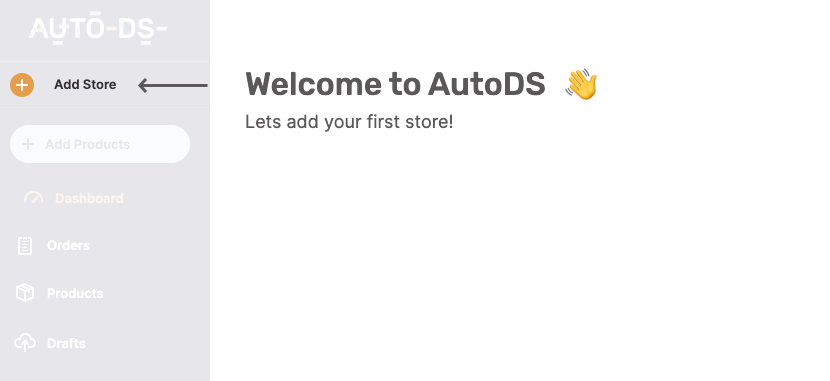 If you have further questions that were not answered in this article, please do not hesitate to turn to us at the support chat - we will be more than happy to assist you.