Learn how to process, track, cancel or return orders with AutoDS suppliers
Processing orders
The only way to process the orders coming from the AutoDS suppliers is the Fulfilled by AutoDS service. In order to enable this feature you need to switch your Orders to the FBA management. After that, you need to have Auto Order credits and load Managed balance. So the 3 requirements for ordering from the AutoDS suppliers are:
1. Enable the FBA option in your account
2. Purchase Auto Order credits
3. Load Managed balance.
Please read below the requirements in detail
1. Enable FBA - Settings
The switch is pretty simple through your Settings→Store settings→Orders.
In general, if you are using the FBA service, your orders settings either look like this (the two boxes are checked - meaning the orders are processing automatically by the FBA service):

The system requires you to tick both options so that the orders will be placed automatically.
2. Purchase AO credits - How to purchase credits?
First, you need to make sure you have an active subscription to the Order Processor add-on. Go to settings page → Plans & add ons → enable the order processor:

Next, you can check your balance and purchase auto-order credits directly from your orders page: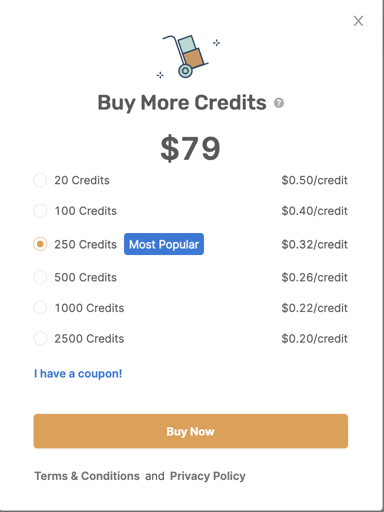 3. Load managed balance - Payments
The payments for AutoDS suppliers' orders will be deducted directly from your Fulfilled by AutoDS (managed) balance. Click here to learn how to load balance.
Tip🌟
To recognize AutoDS suppliers' orders, look for this icon

next to the order ID/supplier.

Or, filter the orders page by AutoDS marketplace:

Shipping and tracking
Shipping times vary from product to product and can be founded on each product description.
Once the supplier fulfills the order and adds the tracking number, the order status will change to shipped, and all details will be displayed in order details: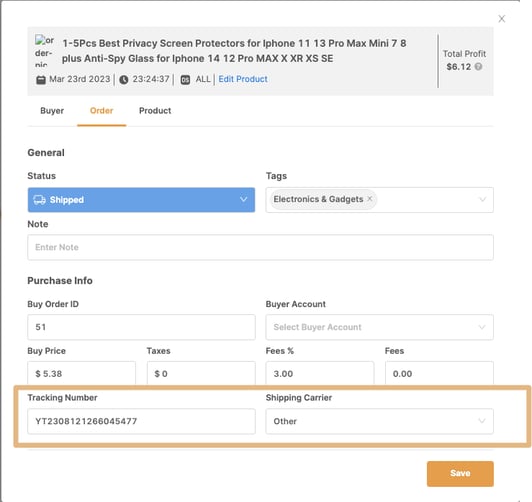 Tip 🌟
Working with AutoDS warehouse products can significantly reduce the shipping time compared to Aliexpress.
Canceling, Returns, and Refunds
In case of canceling and return requests, you will need to contact the supplier directly. To be able to do so, you need to go to the specific order and through the drop-down menu send him a message: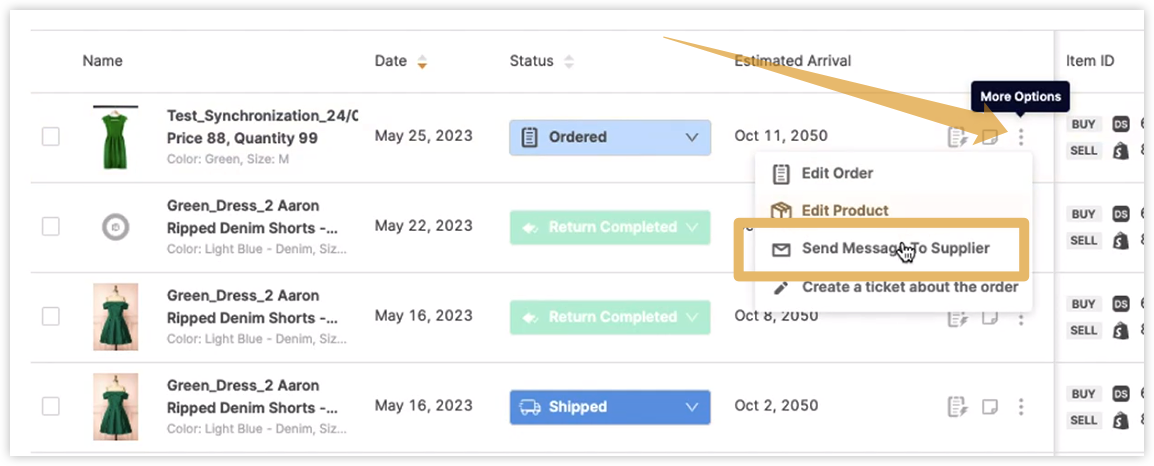 After the supplier approves the return request or cancellation, the money will be returned to your AutoDS balance. Click here to learn more about the messages system with the suppliers.
---
If you have any further questions, please do not hesitate to contact us at the support chat - we are happy to help.