Edit your drafts in bulk and work on listing optimization before importing them to your store
This article explains AutoDS V2 (2021), our newer version supporting dropshipping to eBay and Shopify. If the images you see do not match the ones on your account, it means you are using the current version (V1). Click here to check out the articles relevant to you.
---
You can watch this video to learn more about this feature or you can follow the manual instructions below the video.
To make bulk actions on your drafts you first need to choose the items you want to change by checking their box: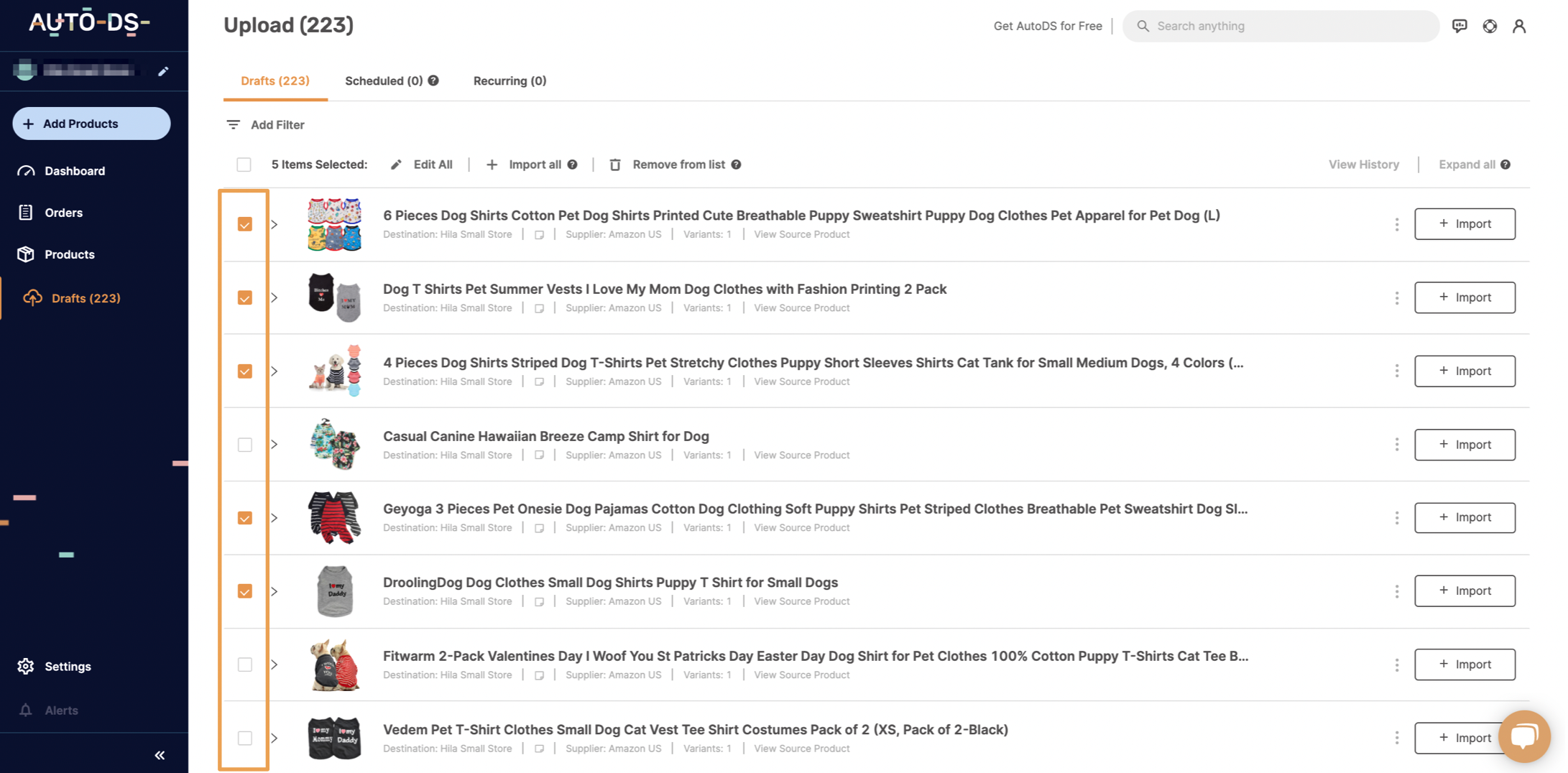 If you want to change all your listings at once, you can click on the upper check box to choose all drafts
Edit All
By choosing this option you can change in bulk the drafts you selected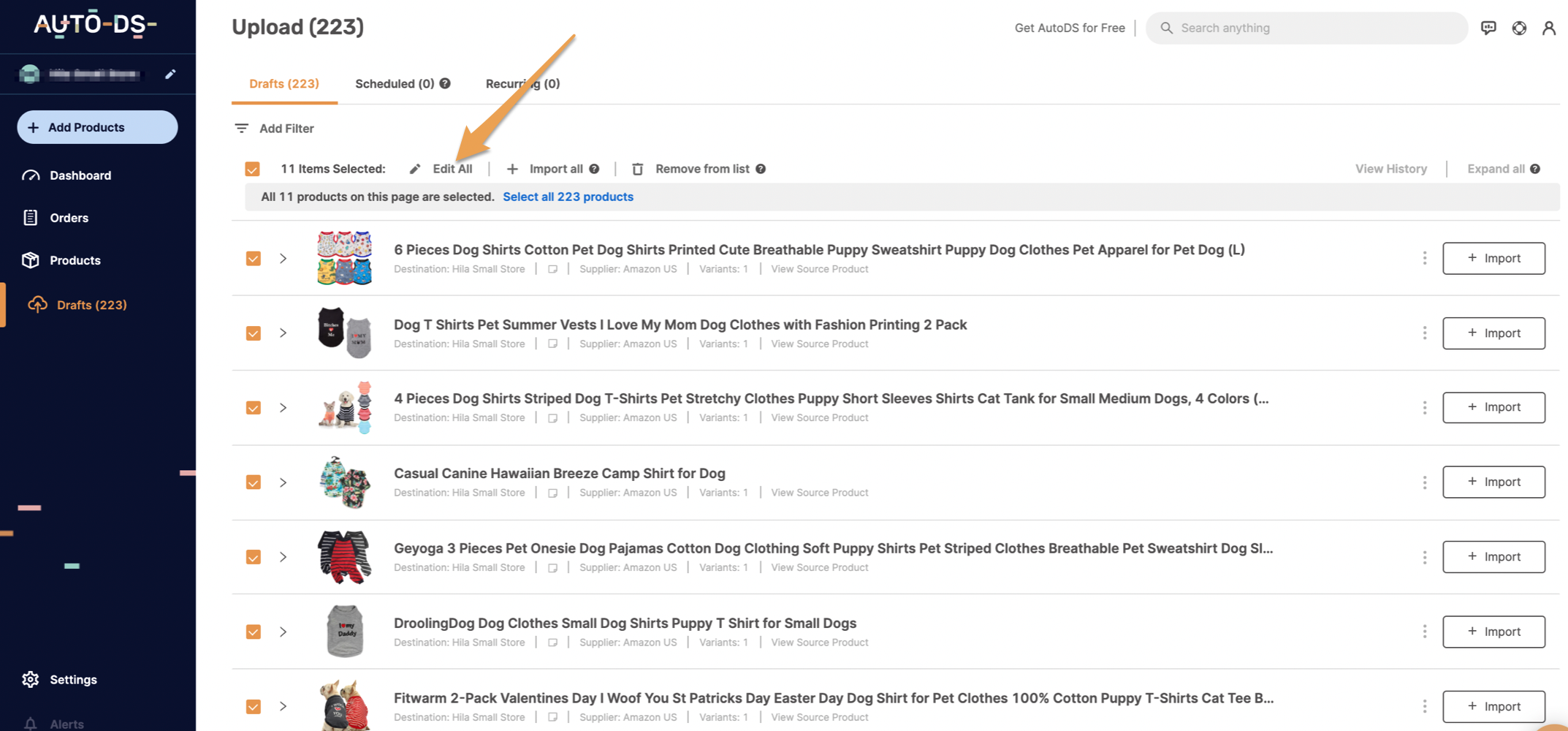 Choose the action you wish to perform on the drafts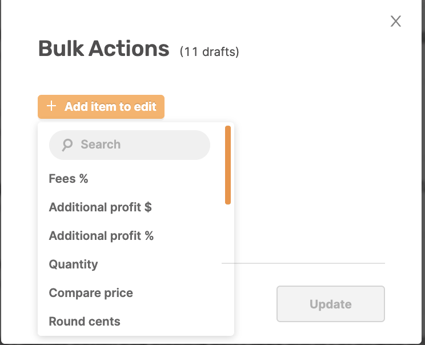 Import all
This option will upload all the selected items to your store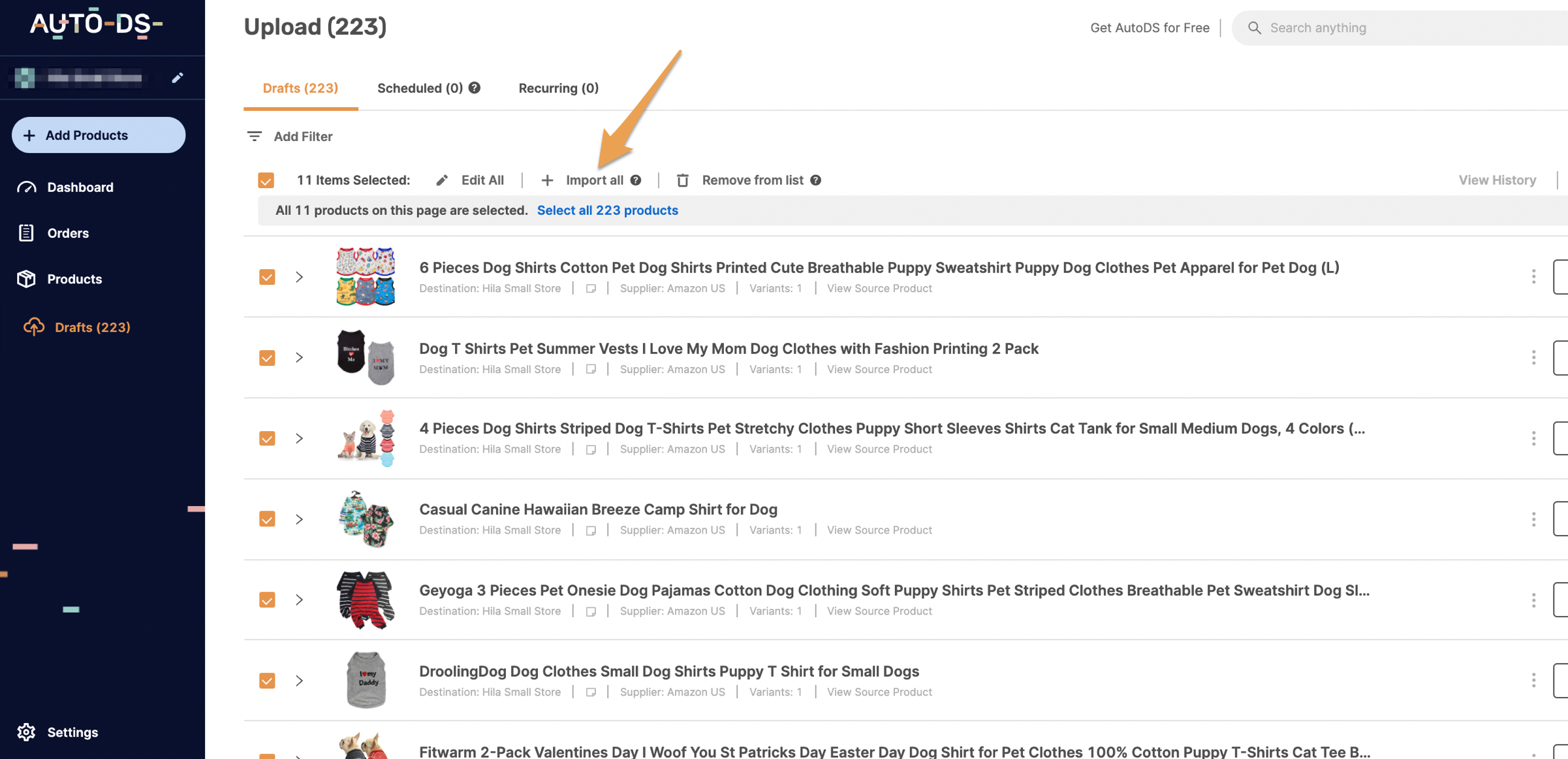 Remove from list
This will delete the products from your draft page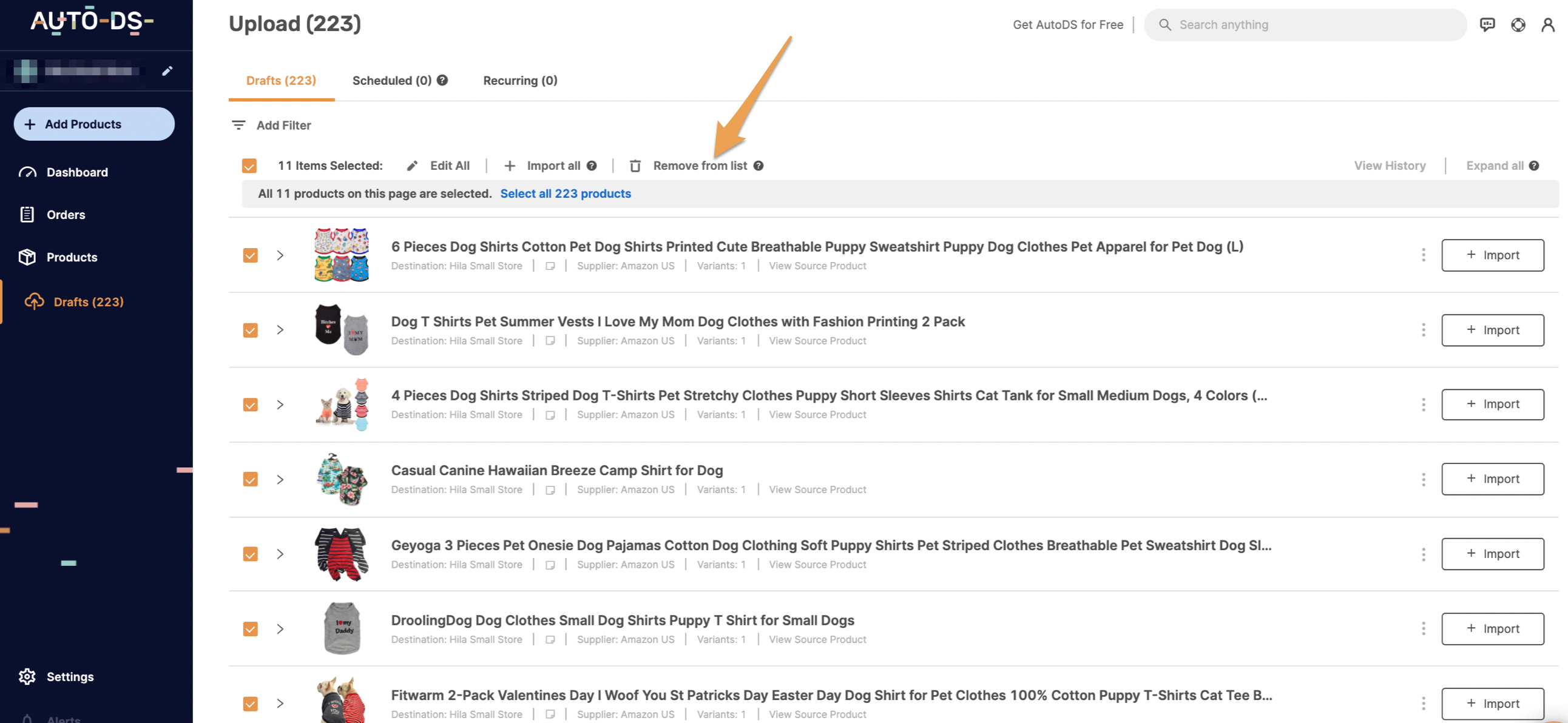 If you have further questions that were not answered in this article, please do not hesitate to turn to us at the support chat - we will be more than happy to assist you.
Check out these other helpful guides:
___
LUD: January 23rd, 2021