This article explains AutoDS V2 (2021), our newer version supporting dropshipping to eBay and Shopify. If the images you see do not match your account's ones, it means you are using the current version (V1). Check out this link for the article relevant to you.
Before you load balance, note we only support the fulfilled by AutoDS Service for suppliers that trade in USD.
We support eBay.com and Shopify as selling sites.
Currently, you can load balance via PayPal only. Soon we will add Payoneer support as well.
Load balance using PayPal
If you wish to load funds using PayPal, you can do it fully automatically using the system.

Just follow these easy steps:
1. Go to your Orders page
2. At the top right of the screen, click the button "Fulfilled by AutoDS."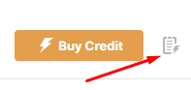 3. Click on Load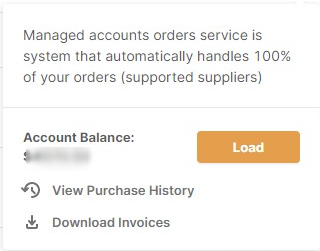 4. If you want to load with PayPal, select PayPal, and click the Add Account button.
5. In the pop-up that will open fill you fill in your exact First and Last Name as it appears on
your PayPal account, and you give a Nickname to the account
💡 We recommend naming the account by its email address as it will be easier for you and our support team to tell which account you are referring to.
6. Then you click the button Add, and the system will transfer you to PayPal, where you authorize AutoDS by clicking on Agree and Continue.
7. Once the billing agreement with PayPal was placed, your PayPal account will appear in the dropdown, every time you click on the Load button: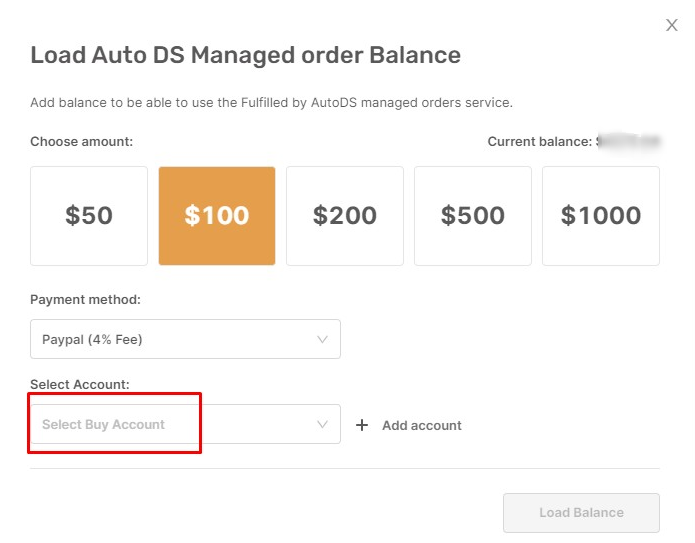 That's all. You can select the amount you wish to add and see your new balance at the top right of the screen, both in the pop-up window and your orders page.
Reminder: Loading balance via PayPal is immediate due to the billing agreement. For each sum you add, a 4% fee will be added. If you add $100, you will be charged $104, and $100 will be added to your Fulfilled by AutoDS balance.
‼️Make sure to read the Fulfilled by AutoDS terms and conditions - Click here ‼️
---
If you have further questions about this topic, please do not hesitate to address us at the support chat - we will be more than happy to assist you.
---
LUD: June 12th, 2021