Learn how you can import products from the drafts page to your store
You can import a single product, multiple products or all your drafts in one operation.
Import a single item
To import one item, just click the and icon and select + Import :

The system will process your request and upload the item to your store.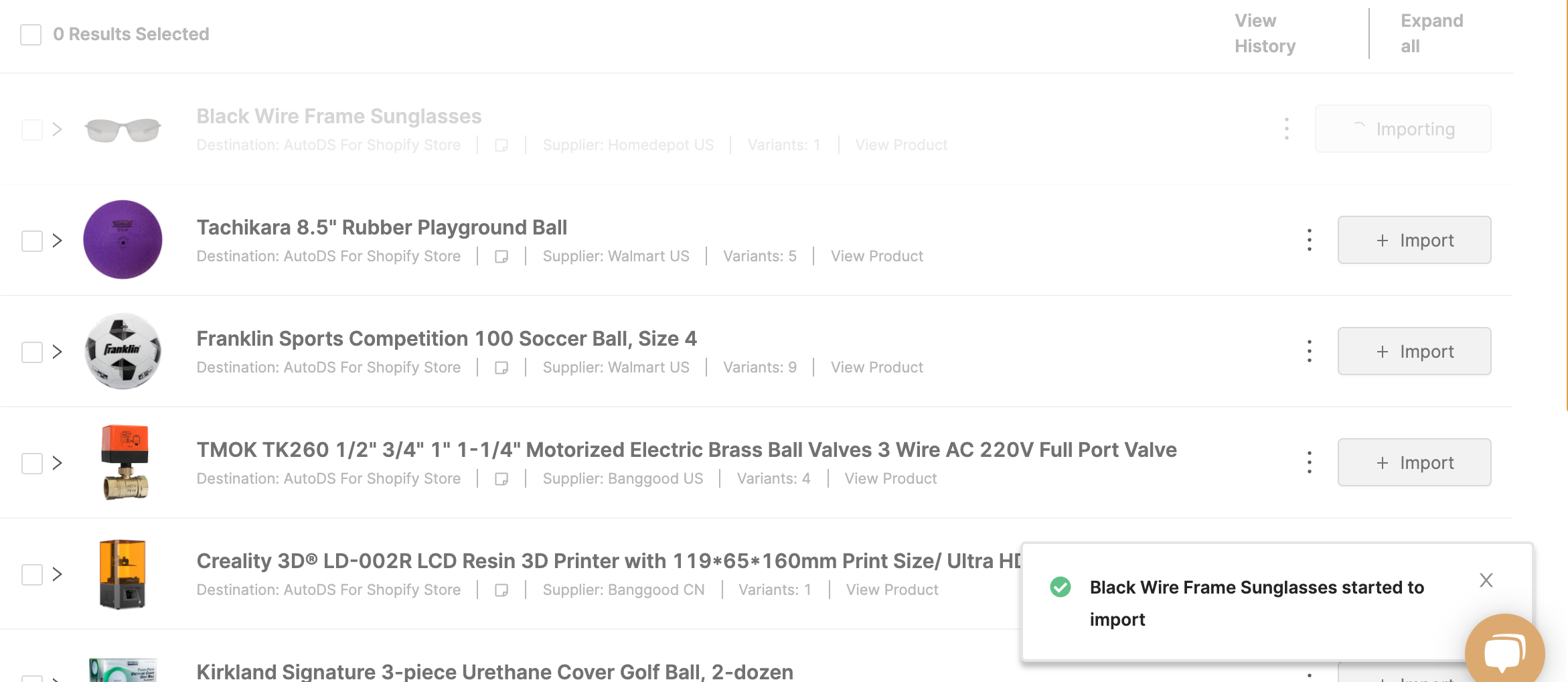 Once the process is complete, the item will appear in your site store for sale and on your products page.

Bulk import of drafts to your store
To import more than one product into your account, go to the Drafts page :
Please check the numbers shown in the following image. You will find a detailed explanation of each number featured below the image.

1- Select the drafts you want to publish in your store.
2- You can edit them in action in bulk
2- Click + " Import All " to your store
A confirmation message will appear: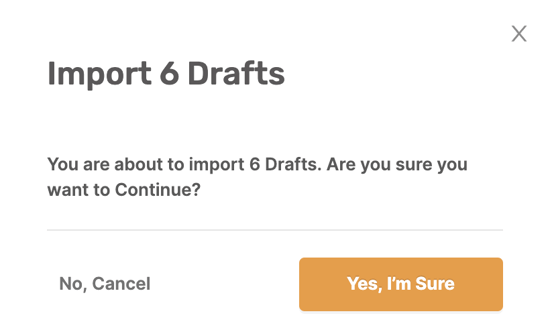 Click ' Yes, I'm sure ' to continue.
A confirmation message will appear at the bottom of the page:

You can see the products uploaded on your product page.
If you have any further questions not answered in this article, feel free to contact us in the support chat - we will be happy to help you.