Learn how you can import listings from the drafts page to your Shopify store.
You can import a single product, several products, or all your drafts in one bulk action.
Single Item Import
To import one item, simply click on the ⋮ icon and choose + Import to Shopify:

The system will process your request and upload the item to your store.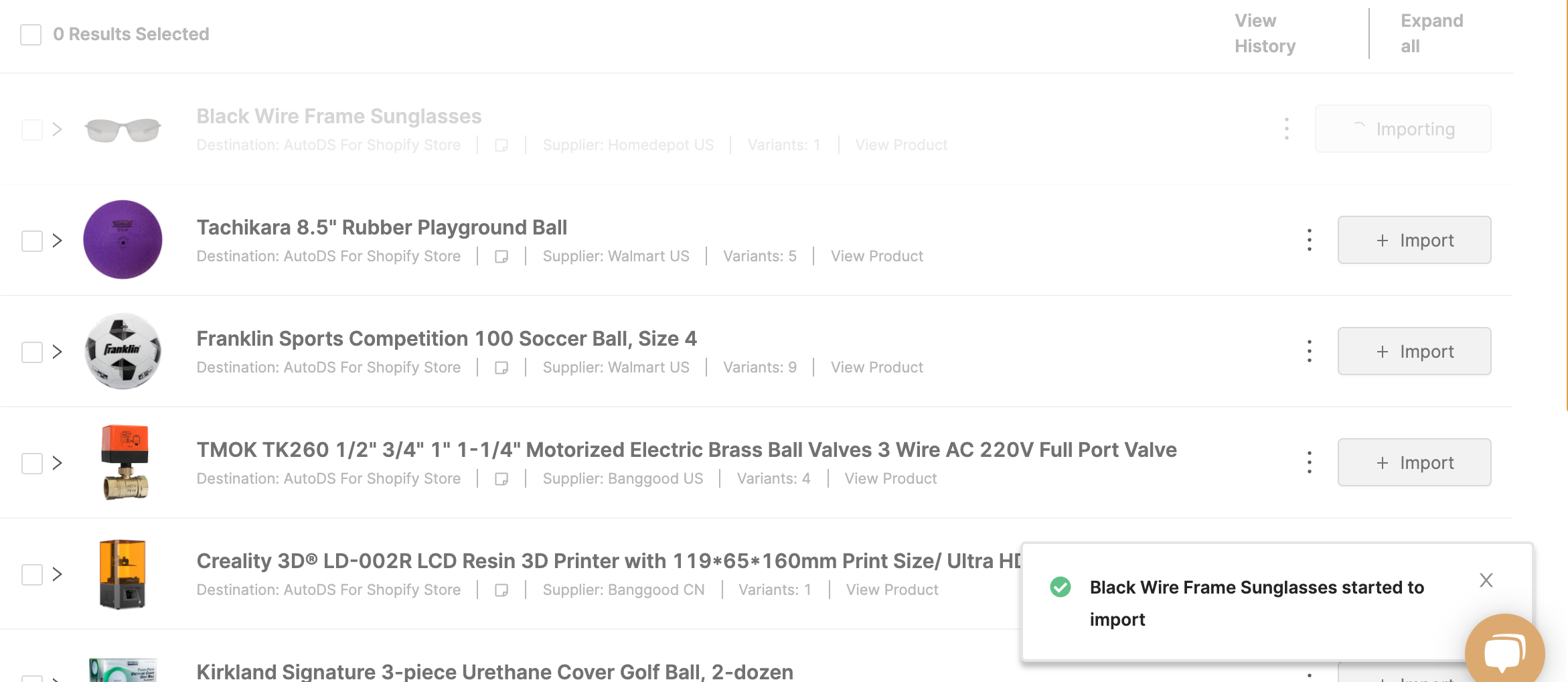 When the process is done, the item will appear on your Shopify store and on your Products page.

Bulk Importing Drafts to Your Store
To import more than one product to your account, go to the "Drafts" page:
Please check the featured numbers in the following image. You will find a detailed explanation of each featured number underneath the image.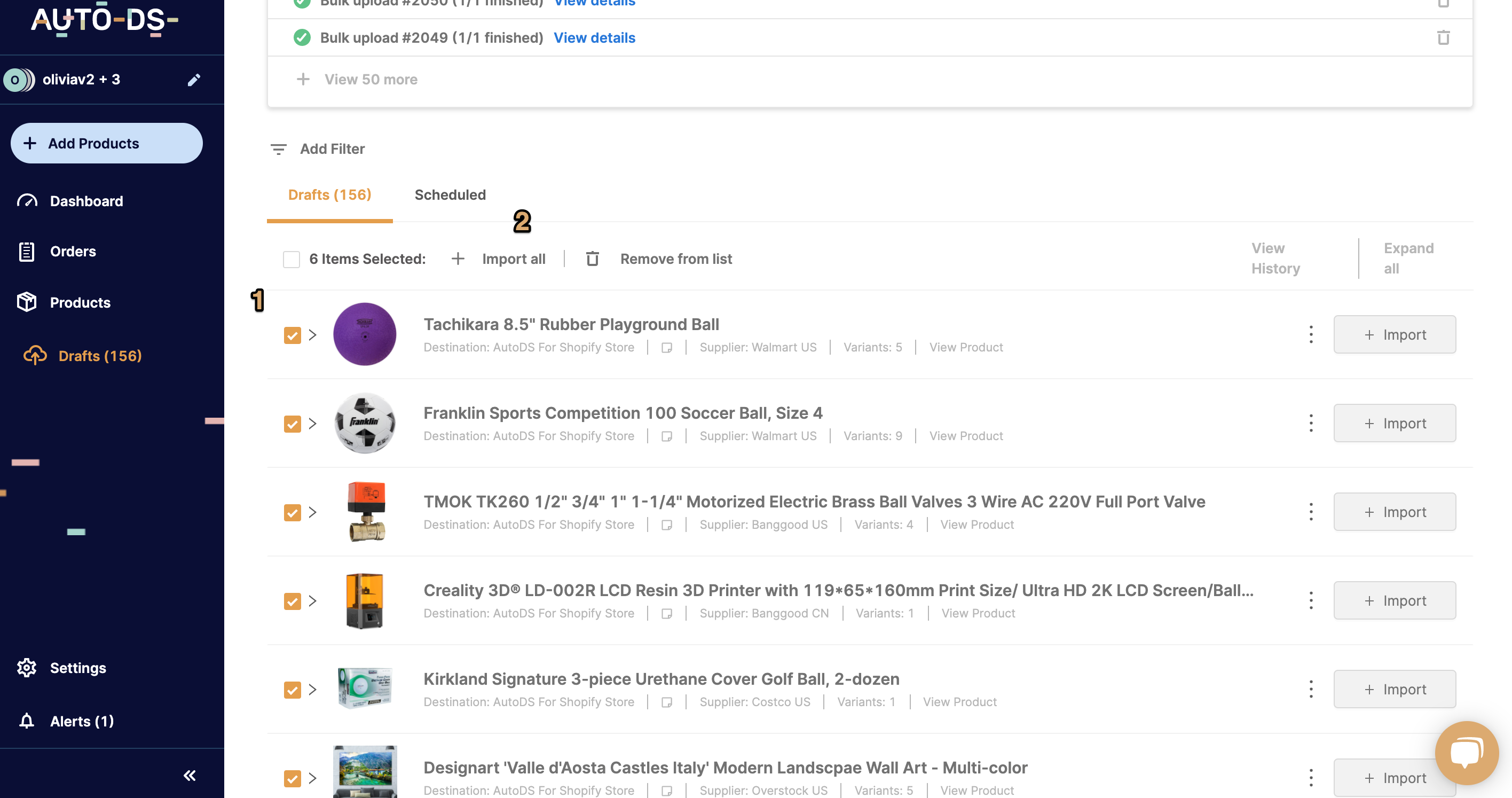 1- Select the drafts you wish to publish in your store.
2- Click + "Import all"
A confirmation message will pop-up: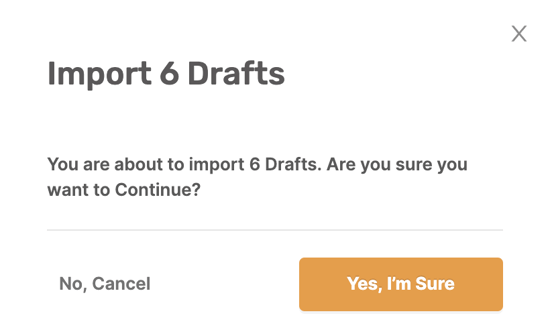 Click 'Yes, I'm Sure' to continue.
A confirmation message will pop up on the bottom of the page:

You will be able to see the uploaded products on your Products page.
Check out these other helpful guides:
If you have further questions that were not answered in this article, please do not hesitate to turn to us at the support chat - we will be more than happy to assist you.
---
LUD: 18.10.20