Learn how to import products from AutoDS private suppliers
To start working with AutoDS private suppliers and import their products, go to our products research tool

And you will lot of new products:
You can find here the full guide about the product research tool.
Products from AutoDS private suppliers you will recognize by this logo: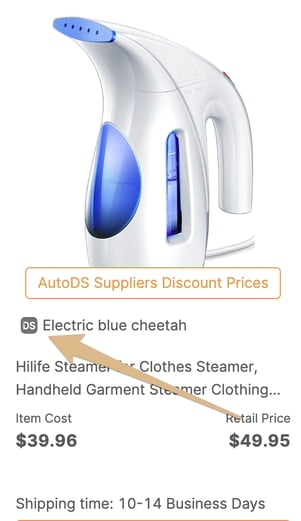 In this preview display you will find a quick overview of the product:
The company name
Product's title
Item cost
Retail price (which is the recommended price for you to offer your buyers)
Shipping time
If this information is enough for you and you are ready to import this product to your store, you can hover with the mouse on the product and click on 'Import product':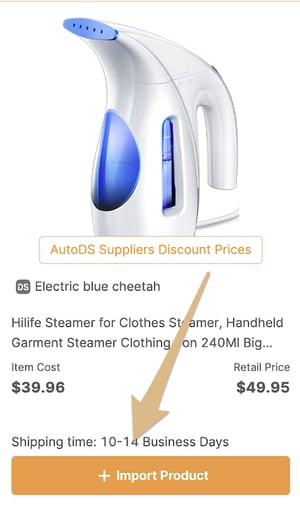 If you wish to read more about the product and about supplier's policies, clicking on the title with direct you to the product's page.
Please check the featured numbers in the following image. You will find a detailed explanation of each featured number below the image.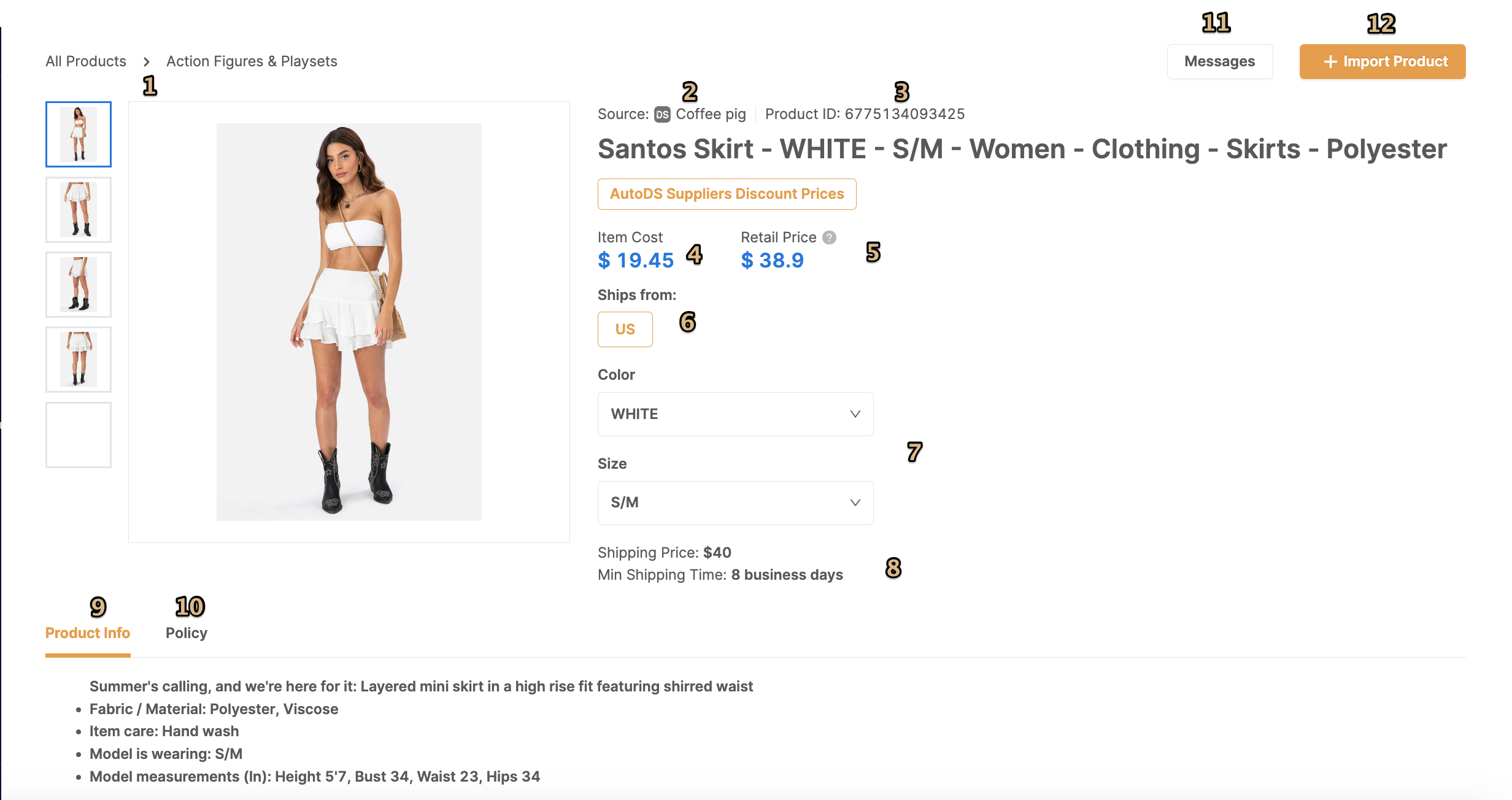 Product images
Source- supplier's name/company
Product ID
Item cost - the product's price
Retail price- It is a recommended price. You can put lower or higher prices on your demand
Ships from - select from which warehouse you would like to import the product
Product's specifics- color, size, etc
Shipping price & minimum shipping time
Product info- product's description
Policy- supplier's shipping and return policies
Messages - clicking on this button will direct you to a new conversation with the supplier
Import product- import the product to your store
What happens after I import the product to my store?
Once you clicked on import product, the product will be added as a draft to your store.
You click here to view the draft: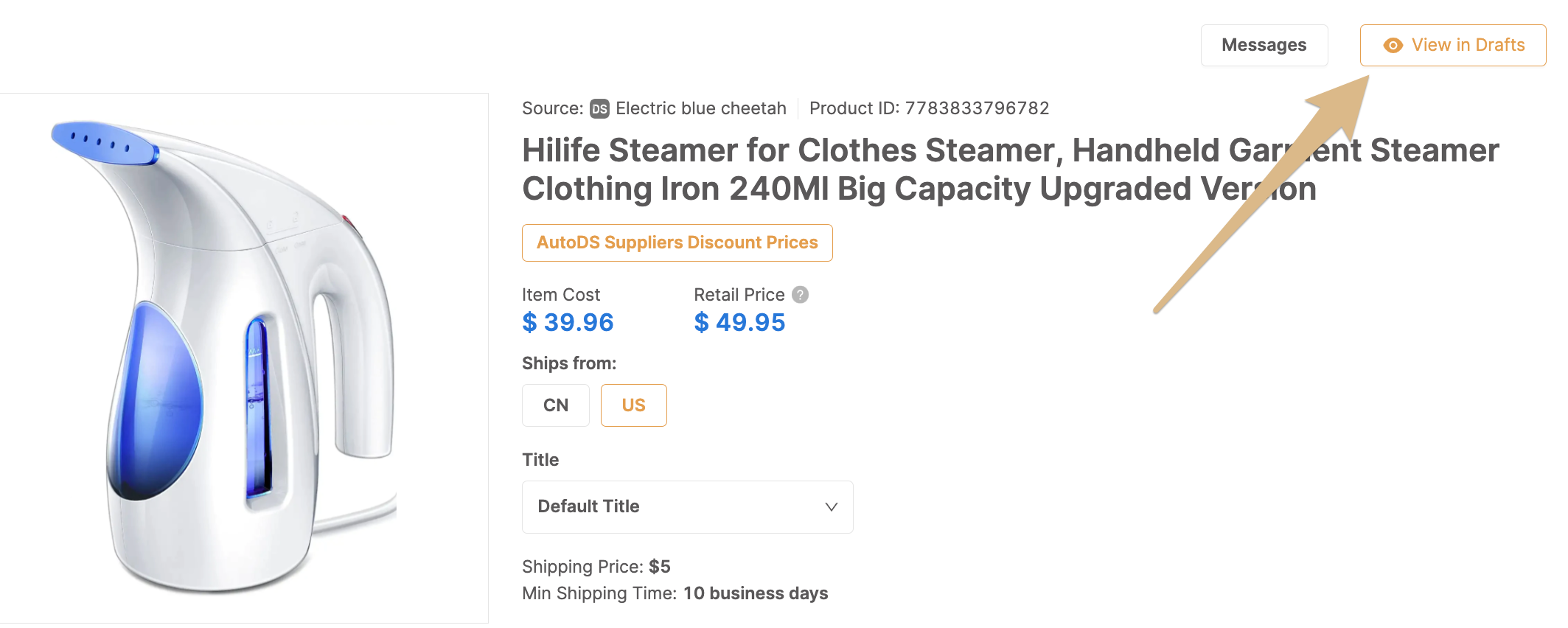 Or go back to your store and check your drafts page.
Now you can edit the product and publish it. Use this article to learn how to edit a draft.
---
If you have further questions about this topic, please do not hesitate to address us at the support chat - we will be more than happy to assist you.