Learn how you can download the invoices for your 'Fulfilled by AutoDS' orders
To download the invoice for the orders purchased through our Fulfilled by AutoDS service, go to your Orders page and click the Fulfilled by AutoDS service icon

and then click Download Invoices:

In the next window, select the month and the year and click Download:

A PDF file will be downloaded to your computer:

IMPORTANT:
The invoice is issued in the name of the AutoDS account holder.
The invoice is under ROT LLC and not AutoDS.
Here's an example of the invoice: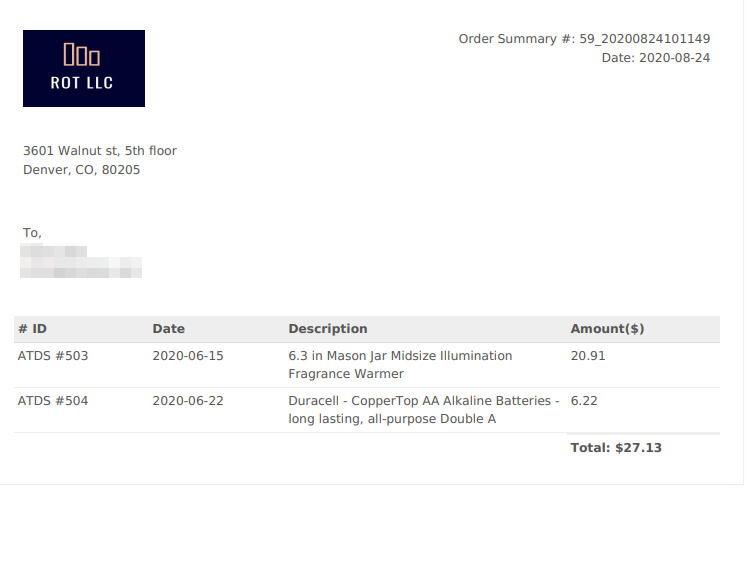 FAQ:
Q: Can the name on the invoice be changed?
A: Yes. Open a support ticket asking to change the name.
Q: Can the invoice be separated by different stores?
A: Unfortunately, it is not possible. The invoice collects all the orders from all the selling accounts connected to the AutoDS user.
‼️Make sure to read the Fulfilled by AutoDS terms and conditions - Click here ‼️
If you have further questions that were not answered in this article, please do not hesitate and turn to us at the support chat - we will be more than happy to assist you.