Learn how quickly upload a single product without adding to the drafts first.
In some cases, we will want to make an immediate upload without uploading the items to the drafts section first. In order to do that, we will need to start the regular import process and Click on + Add Products -> Single upload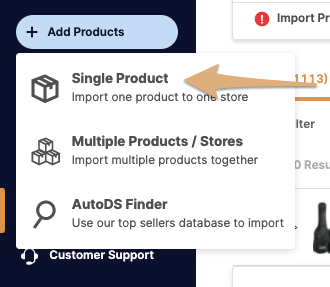 In this upload method you will first need to choose the store you wish to upload to and click 'Next':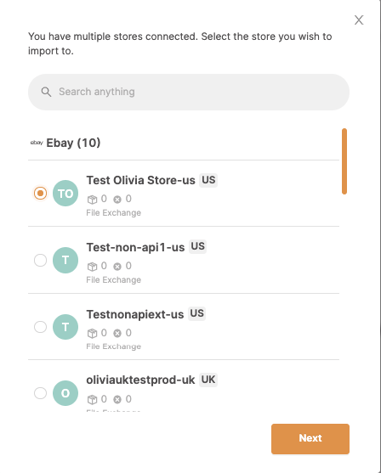 Please check the featured numbers in the following image. You will find a detailed explanation of each featured number underneath the image.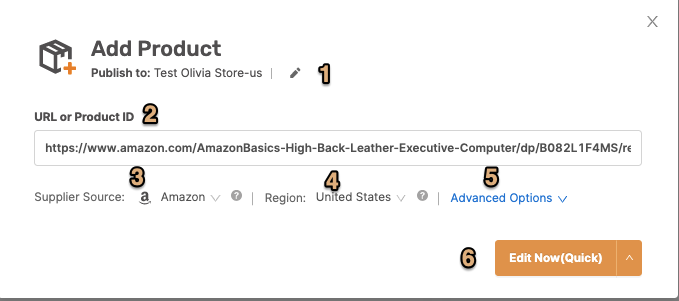 1- Selected store — here you will see the store you chose to upload to. If you want to change the store, you can click on the little pencil and choose another one.
2- URL or Product ID - put the Id or URL of the product you wish to upload
3- Supplier source- choose the supplier you upload the product from
4- Region - choose the region
5- Advanced Options (Shortcut button) - Configure advanced settings like Allow duplicates, upload variations, etc.. on your selected supplier Lister settings.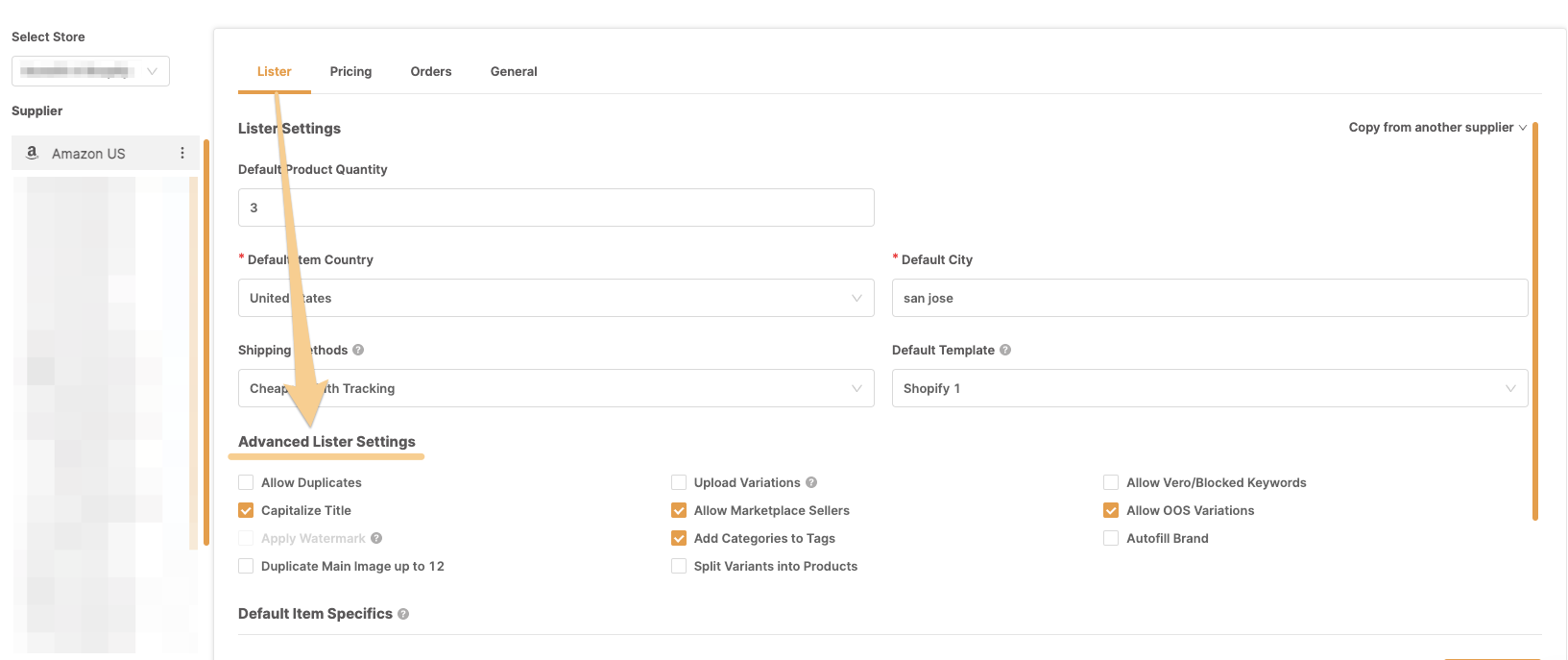 Note that if you uncheck the 'Upload Variations' the product will be imported as a non-variant product, and you there won't be an option to add variations for this product in the future.
6- Click on the arrow and choose 'Publish to Store'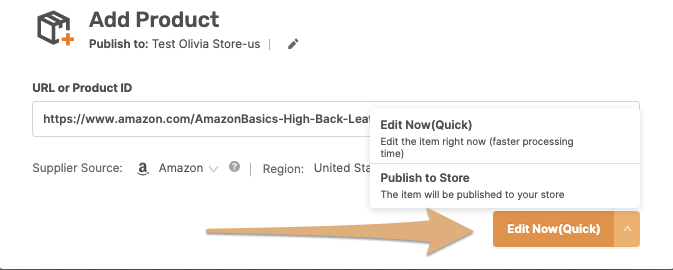 You will be able to follow up on the process here:

Note:
* If you choose to 'Edit Now (Quick)' you will be forwarded to the edit page. Click here to learn how to edit a single draft.
* By clicking on 'Publish to Store' the system will upload the items according to your default settings for this supplier.
---
If you have further questions about this topic, please do not hesitate to address us at the support chat - we will be more than happy to assist you.