How to Customize Your Products Table View?
You can change your products page view to suit your needs and be more comfortable for you in your daily work - learn how to do it in this article.
To customize your products' page view, go to your products page and click on the ||| icon:

Then choose which information would you like to see: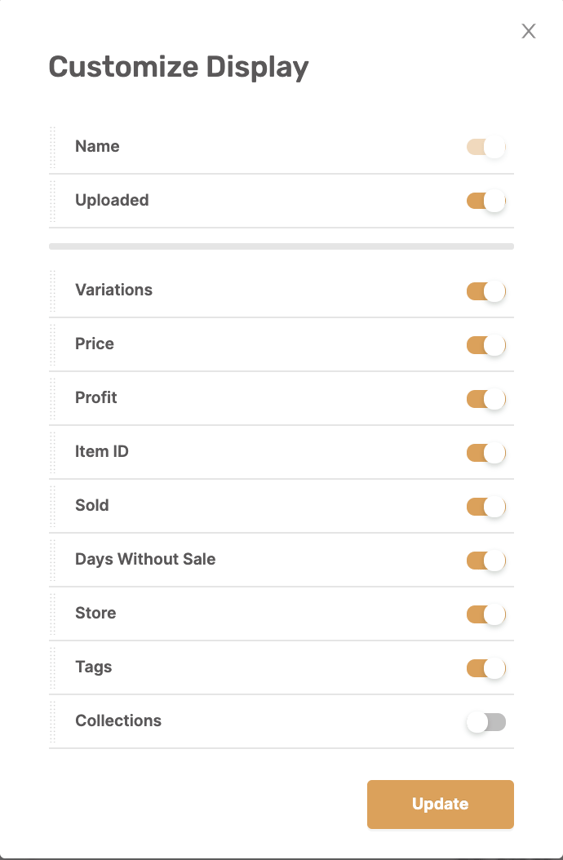 Once you're done, click Update to save the changes.
If you have further questions that were not answered in this article, please do not hesitate and turn to us at the support chat - we will be more than happy to assist you.