AutoDS for Suppliers: Learn how to connect existing products and add new ones to your supplier store
Before adding products, please make sure your Shopify store is connected properly and you completed all steps here.
To sync your products from your Shopify store to the AutoDS suppliers platform, please go to settings page→my store and click the 'Synchronize products' button.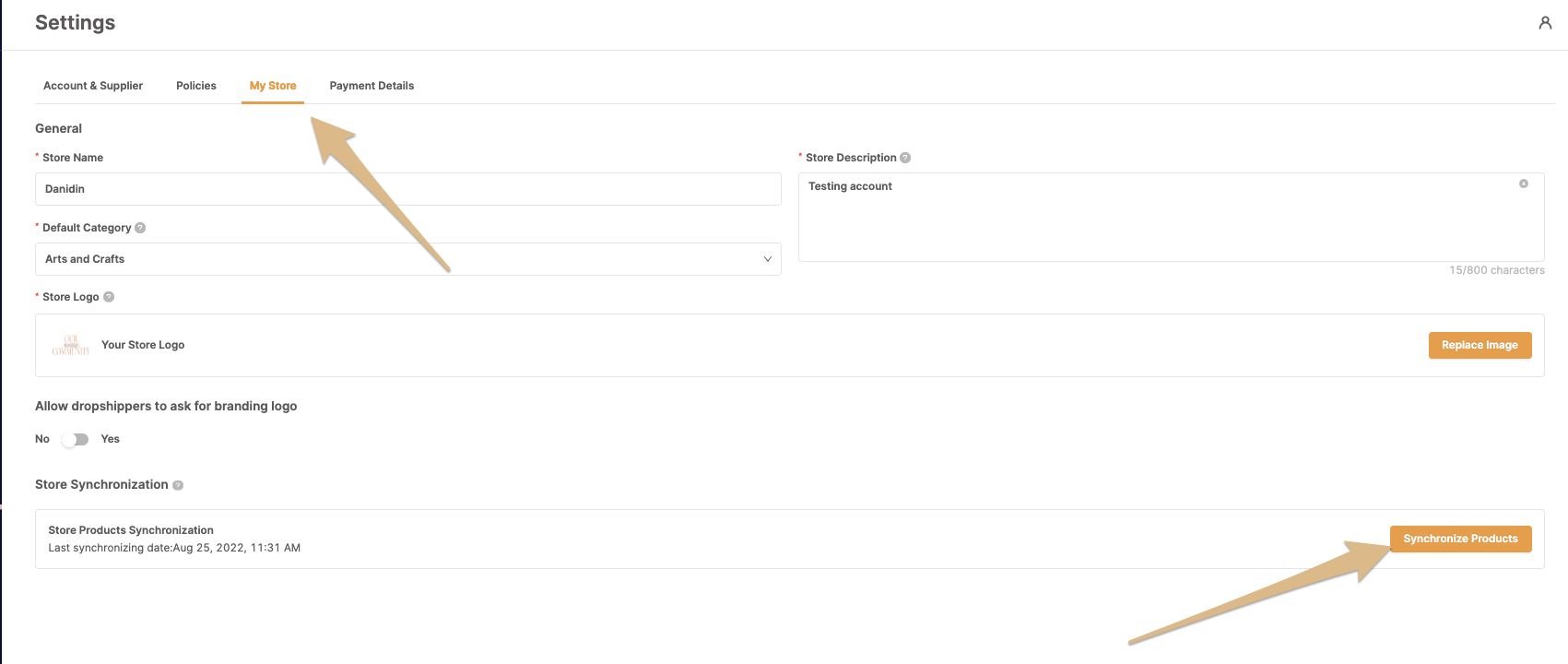 Once you clicked, you will see the following notification:

When the process is complete, a notification will appear with the number of synced products after the system finds products:

The products will appear immediately in your products page:

Important to know📚
Synchronizing your products is a requirement as part of the onboarding process so that we can review your supplier account.
Keep in mind that the products will remain inactive until we approve your account
Once your account has been approved, you can synchronize your products by clicking on the "Synchronize Products" button.
Automatic store synchronization will take place every 12 hours for all stores. When you upload new items or update existing ones, you can manually perform this synchronization process by clicking on the button every time.
Automatic categories mapping - During store synchronization, all new products will be automatically categorized based on our eBay mapping integration.
To learn more on products' page, please click here.
---
If you have further questions that were not answered in this article, please contact our suppliers team by email suppliers@autods.com.