How to Check the Import Status of Your Drafts?
You can check the uploading process of your drafts is progressing to know if they were successful - learn how you can do it in this guide
Once you import your drafts, you are able to follow-up on the importing process: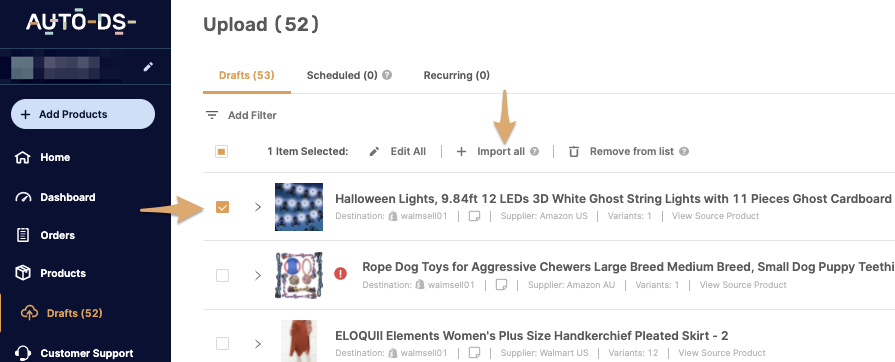 A pop-up message will ask you to confirm the action: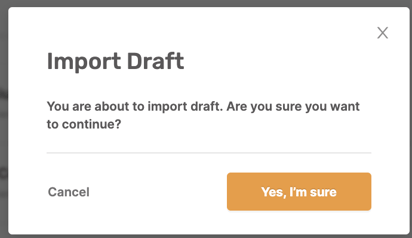 Click Yes, I'm sure so the action will begin.
You will get a message notifying you that the upload was set to the import process:

You can check more by visiting your Products page and clicking the 'View details' on the top:

Please check the featured numbers in the following image. You will find a detailed explanation of each featured number underneath the image.

1. This tab will show you the status of all the uploads.
2. This tab will show you the status of the failed uploads and the reason for the failure.
3. This tab will show you the status of the successful uploads.
4. The image and title of your products.
5. The creation date of your item.
6. The source item ID (clicking on it will open a tab in the supplier's site with the original listing).
7. The sell item ID on your sell site account.
8. The store it's been uploaded to.
9. The status of the upload.
If you have further questions that were not answered in this article, please do not hesitate to turn to us at the support chat - we will be more than happy to assist you.