To start setting up your AutoDS account, learn how to add your first store
This article explains AutoDS V2 (2021), our newer version supporting dropshipping to eBay and Shopify. If the images you see do not match the ones on your account, it means you are using the current version (V1). Check out this link for the article relevant to you.
After you've logged into your new account you need to add your first store.
Here's an example of how to add an eBay store followed by a Shopify one.
How to add an eBay store:
Please click on the pencil icon: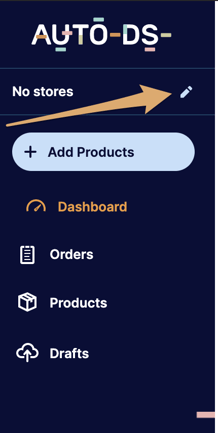 Then click Add Store: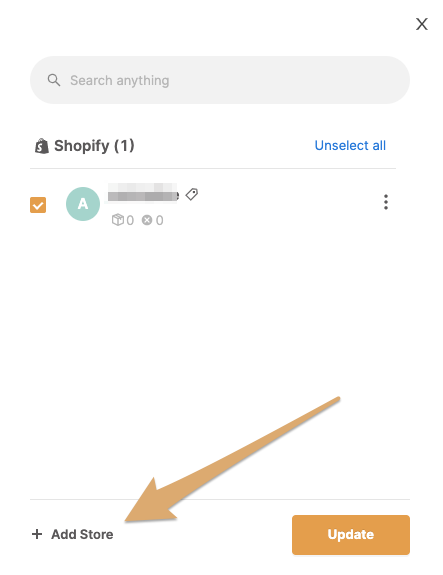 Now you need to choose which store (selling platform) to add: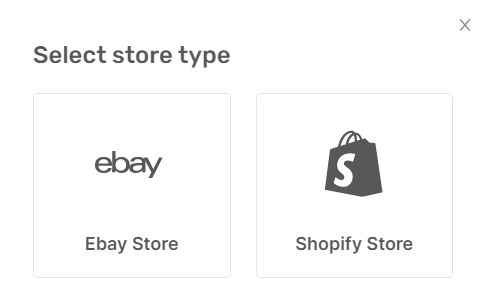 Choose eBay. Next, add your PayPal email and select the marketplace: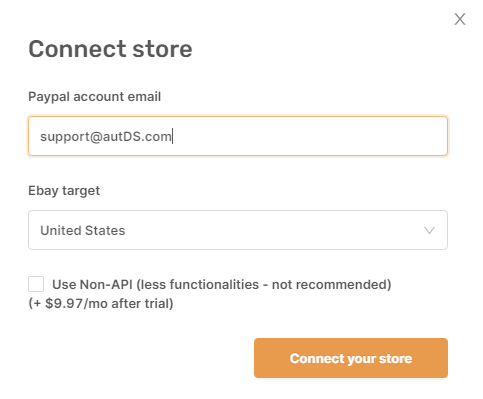 You can decide to add your store regularly with API (meaning, giving AutoDS 3rd part app permissions on eBay to manage your account - recommended ⭐️ !
Alternatively, you can choose to go with the manual extension solution (Non-API), managing your eBay account using our Chrome extension together with the eBay File Exchange system.
❗️ Adding a non-API eBay account will result in an additional charge to your monthly subscription. For each non-API account added you will pay an additional $9.97 per month.
❗️Not all AutoDS features are supported in the non-API version due to the File Exchange limitations.
To learn more about how to add a non-API account, visit this help article.
If you decide to go with the recommended API version, click

, and you will be directed to eBay to approve AutoDS as a 3rd party app on eBay allowing us to send API calls and make changes to your products and orders.
Log in to the eBay account you wish to connect: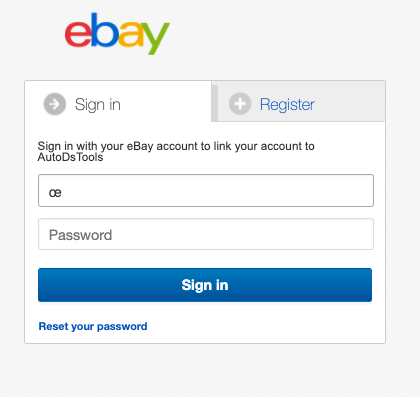 Then click "Agree" to grant us access via eBays' API to your account:

How to add a Shopify store:
Then paste the URL of your Shopify account: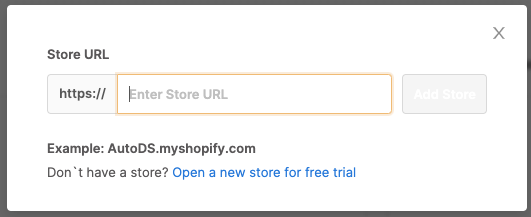 You will be asked to log in to your Shopify account: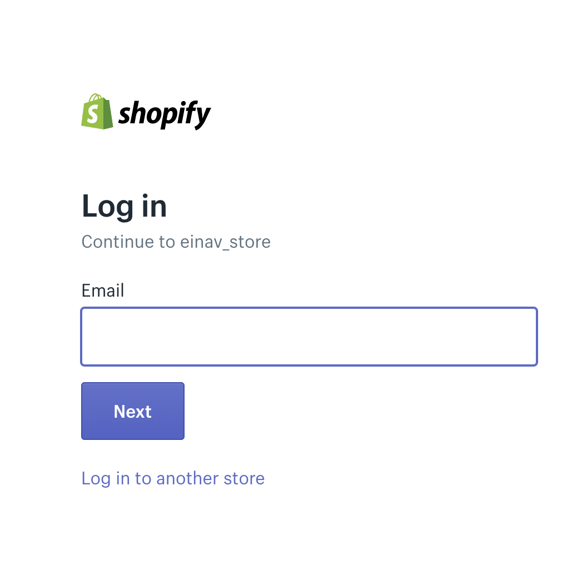 You will be transferred to your Shopify account to approve AutoDS as a third-party app by clicking 'install unlisted app':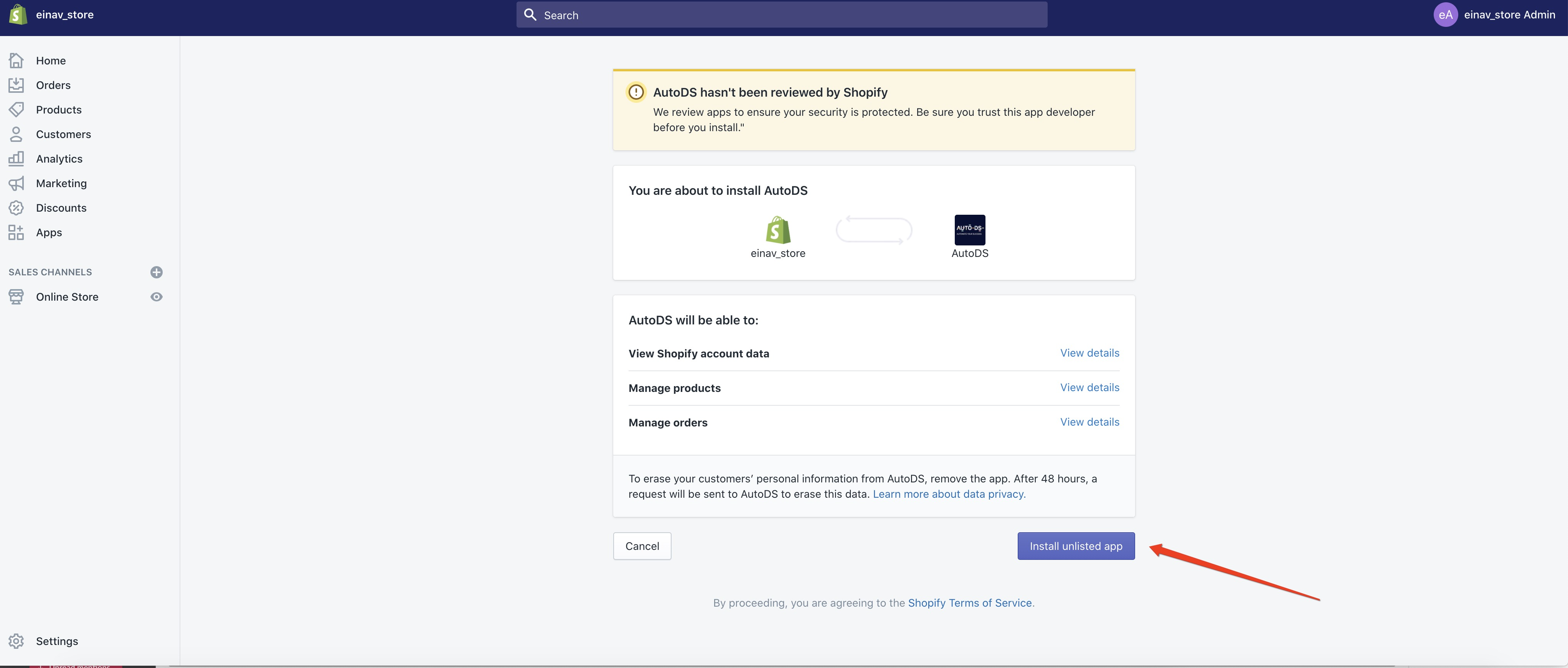 Once you did that you will be redirected to AutoDS and the system will let you know the addition was successful: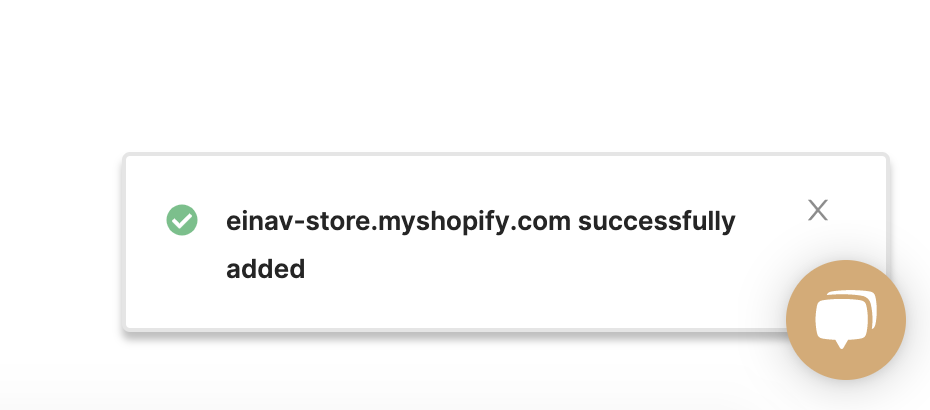 Now you're ready to create the draft of your very first listings via AutoDS!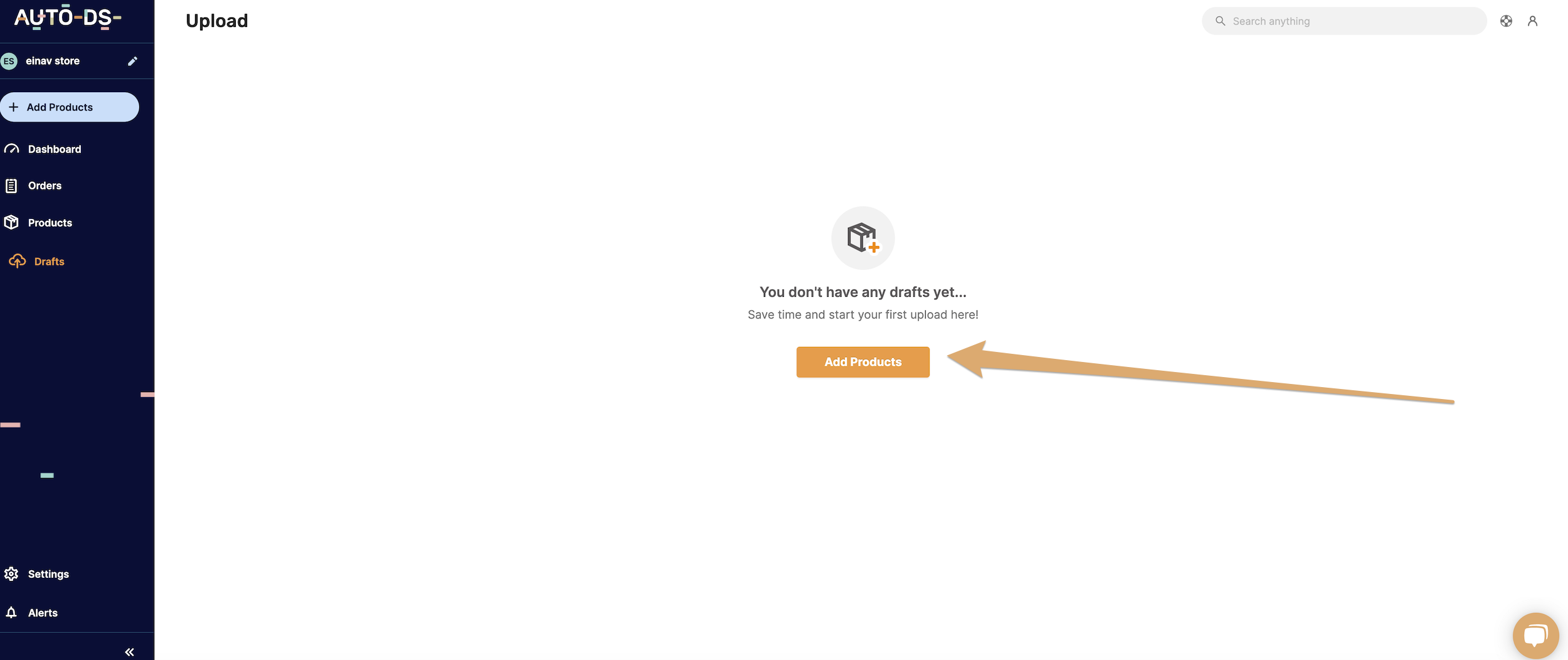 Once you added a store, you can add more stores in the same way.
You can edit the store name, renew its token, set watermark, access the settings page, Resynce the store, and delete it if needed by clicking on the 3 dots icon: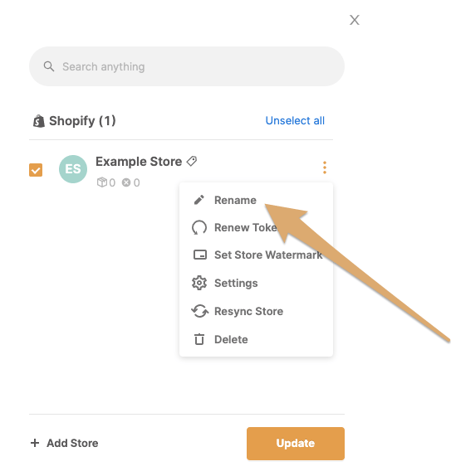 FAQ:
Q: If my eBay account is selling in different eBay marketplaces (for example UK and US) how do I add these marketplaces to reflect on my AutoDS account?
A: You will need to add this eBay account twice, once as a UK store and once as a US store. You can name it the same just with the difference of the market places so for example MyStore -US and My Store - UK. For each store added you will be able to set a different currency and settings
Check out these other helpful guides:
If you have further questions that were not answered in this article, please do not hesitate to turn to us at the support chat - we will be more than happy to assist you.
____
LUD: January 21st, 2021