Check out this article to learn how you can easily add and manage more stores to your AutoDS account
This article explains AutoDS V2 (2021), our newer version supporting dropshipping to eBay and Shopify. If the images you see do not match the ones on your account, it means you are using the current version (V1). Check out this link for the article relevant to you.
To add more stores to your AutoDS account, simply click the ✎ icon: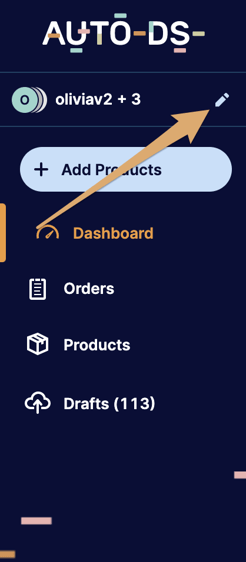 Then click Add Store: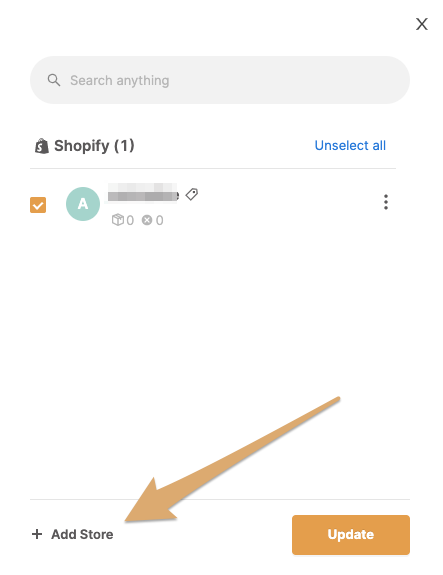 You will be able to add your eBay or Shopify store and in the future, more selling platforms will be supported.
Let us demonstrate with a Shopify account. If you choose a Shopify account, as a next step you will need to paste the URL of your account: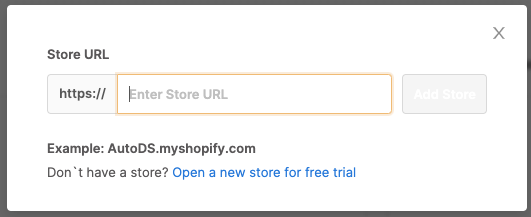 You will be asked to log in to your account: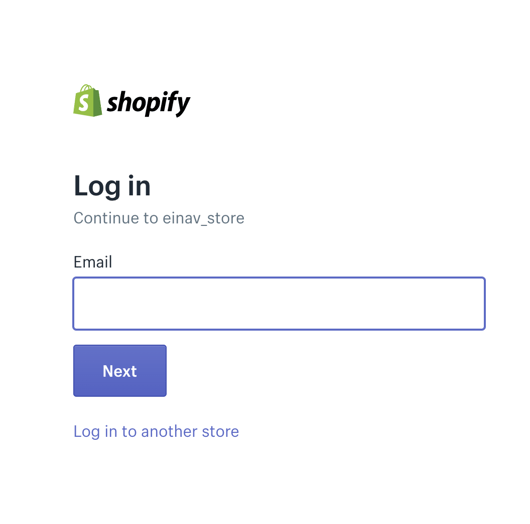 You will be transferred to your Shopify account to approve AutoDS as a third-party app by clicking 'install unlisted app':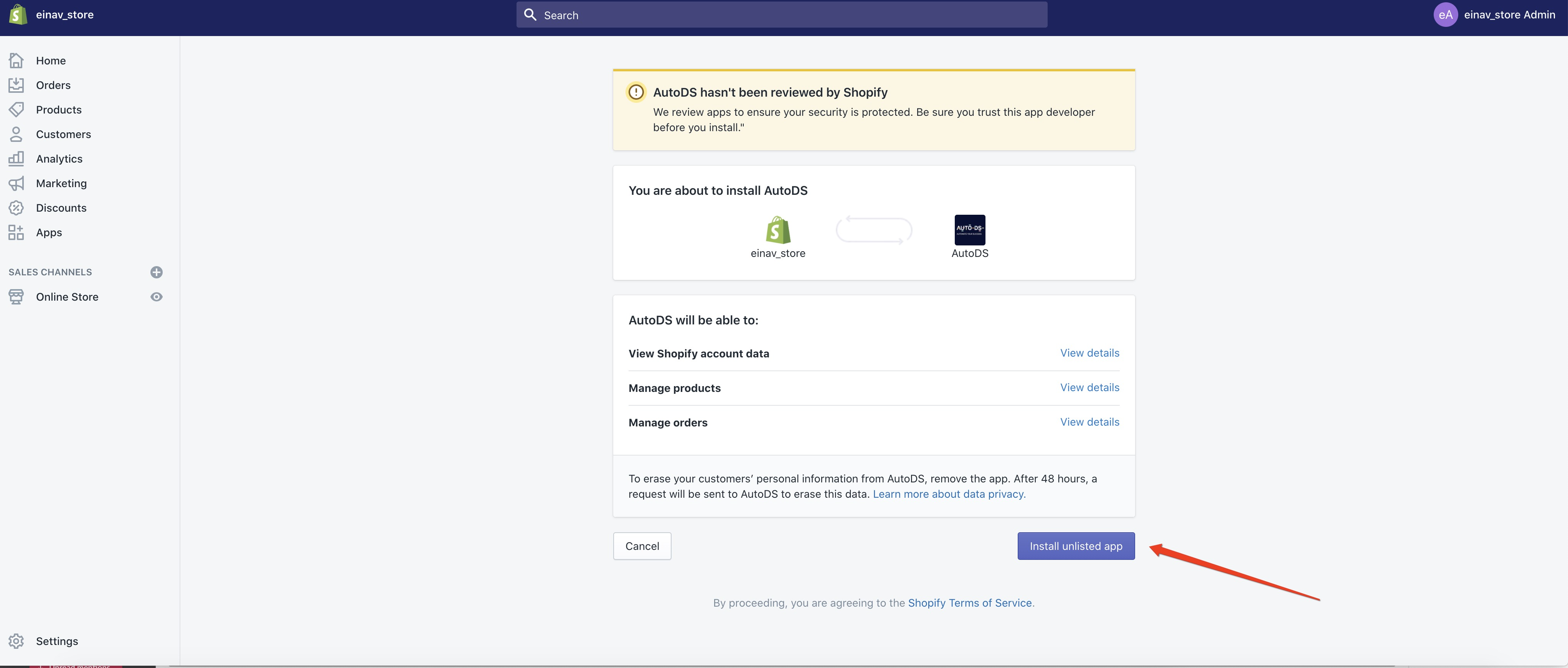 Once you did that you will be redirected to AutoDS and the system will let you know the addition was successful: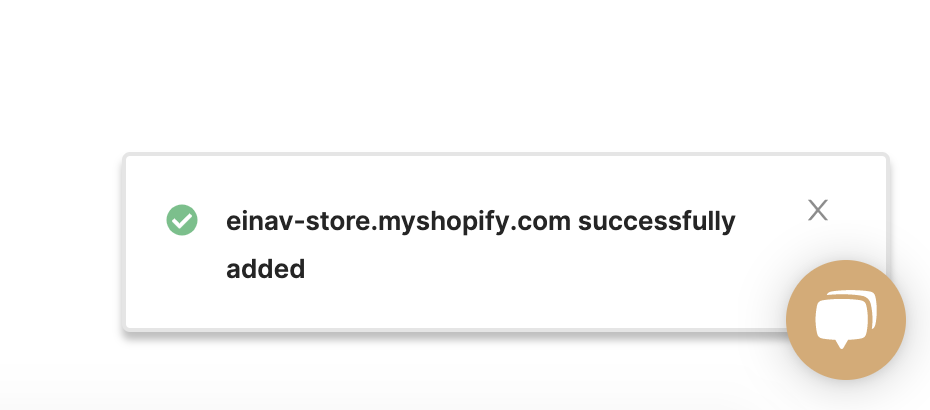 Now you will be ready to create the draft for your very first listing via AutoDS!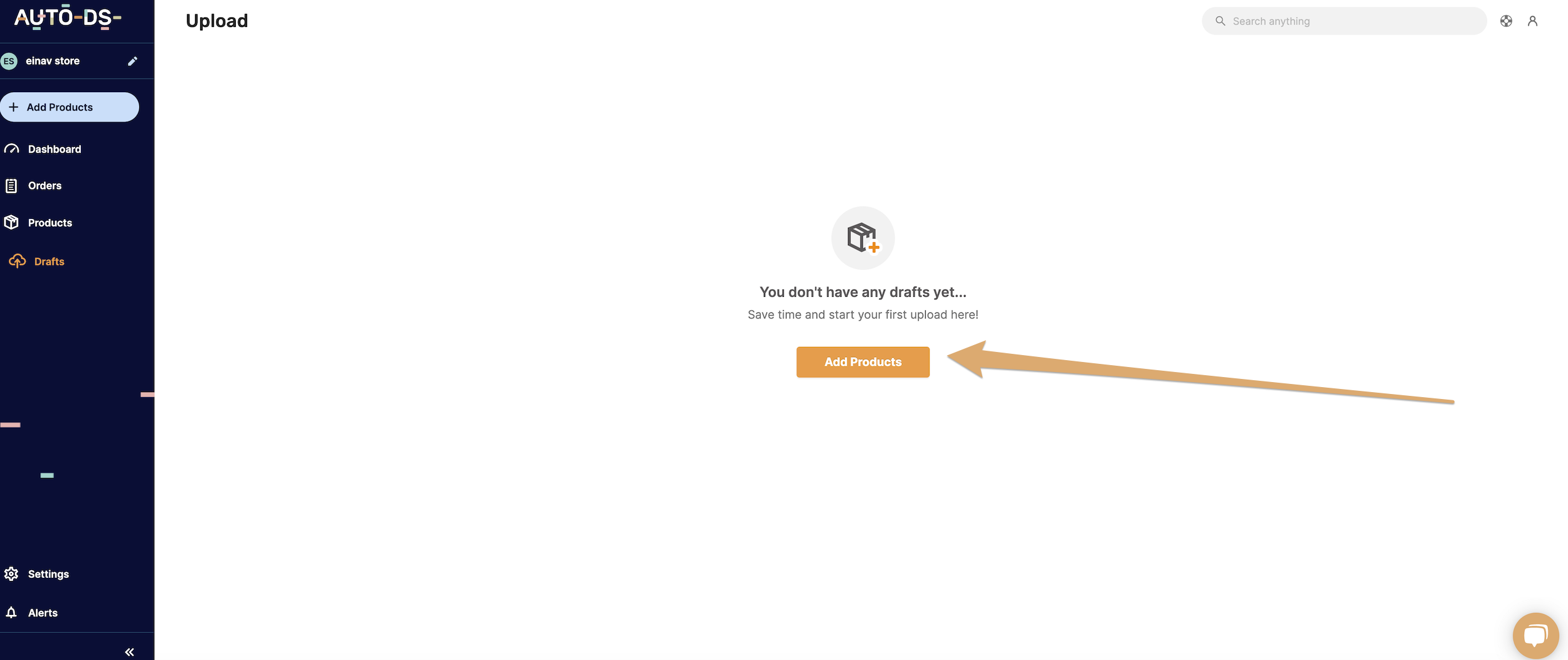 Note that each subscription plan has a different limit for the number of stores you can manage. You can read more about our different subscription plans here.
FAQ:
Q: If my eBay account is selling in different eBay marketplaces (for example the UK and the US) how do I add these marketplaces to reflect on my AutoDS account?
A: You will need to add this eBay account twice, once as a UK store and once as a US store. You can name it the same just with the difference of the market places so for example MyStore -US and My Store - UK. For each store added you will be able to set a different currency and settings
Q: I need to add and manage more stores than available on the offered subscription plan. How can I do it?
A: You can address us at the support with more details and we will check a customer plan for you.
Check out these other helpful articles :
How to Add Products to Your Store Using AutoDS?
How to Import Your Untracked Products to AutoDS?
How to Work With Drafts on AutoDS?
If you have further questions that were not answered in this article, please do not hesitate to turn to us at the support chat - we will be more than happy to assist you.
__
LUD: January 21st, 2021