Customize your personal template to attract buyers and increase your sales - learn how to do it in this article
On your settings page, you will be able to create new templates and edit existing ones.
Go to Settings➞Store settings➞Templates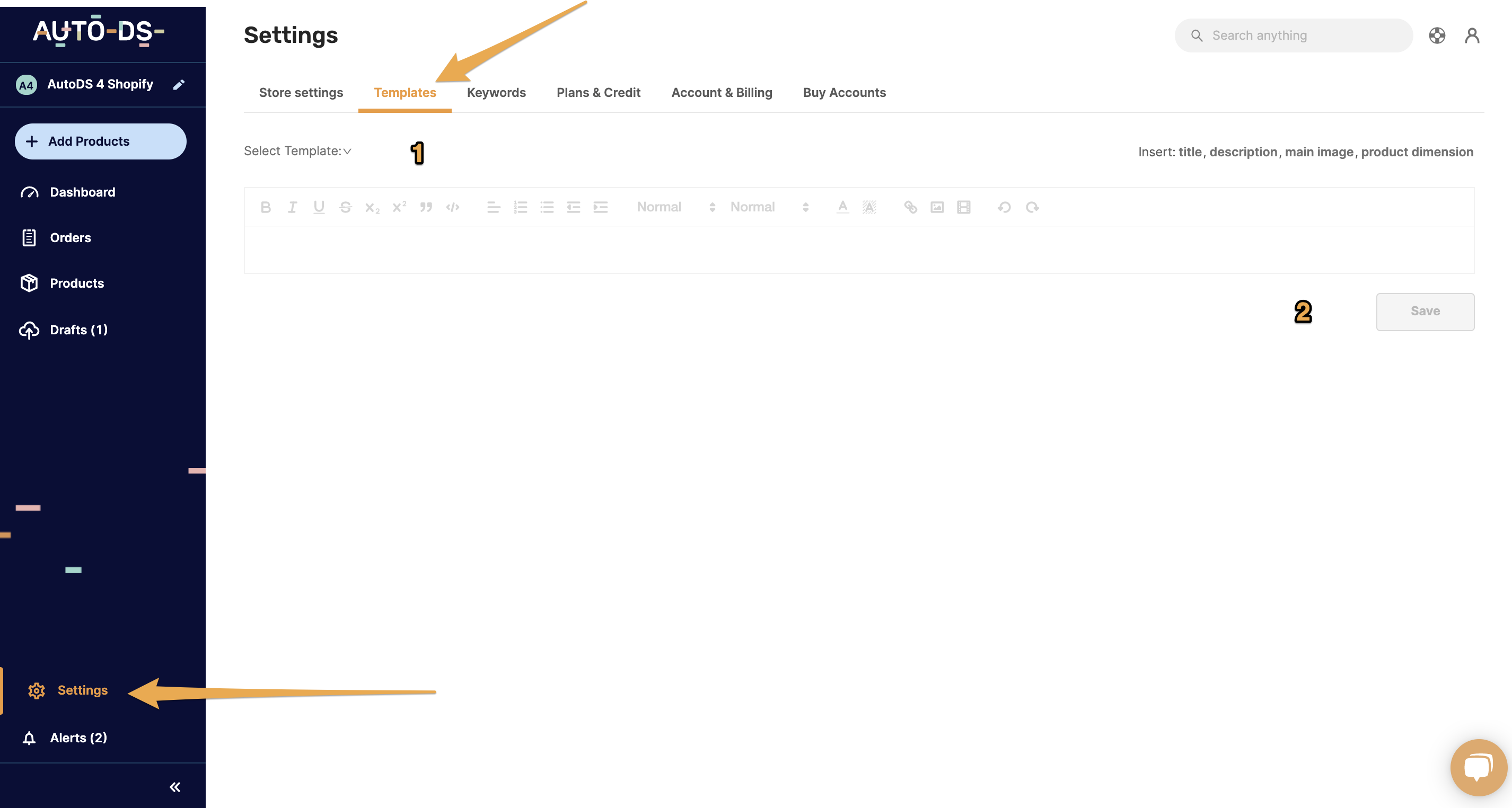 1 - Click here to choose a template to edit or to add a new one: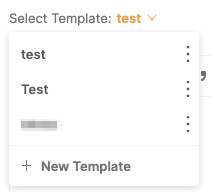 Selecting an existing one will open it and allow you to edit and then click Save (2).
You will have the basic options of HTML editing:

Make sure not to remove the macros for the title, main image, and description.
If you will remove them, the system will not be able to pull this data from the source listing.
You will be able to add links, images, embed a video, and edit your text.
When you want to add a new template, click on the + New Template button. You will be required to give a name to your template and then hit 'Create Template'.

Your new blank template will open and you will be able to edit and add the macros for the auto-complete info:

If you have an HTML code ready you would like to use, you can click this icon:

The page will change to the HTML view, you will be able to paste the HTML code and then click it again to view the template.
If you have further questions that were not answered in this article, please do not hesitate to turn to us at the support chat - we will be more than happy to assist you.
___
LUD: 26.6.20