Customize your personal template to attract buyers and increase your sales - learn how to do it in this article
On your settings page, you will be able to create new templates and edit existing ones.
Go to Settings➞ Templates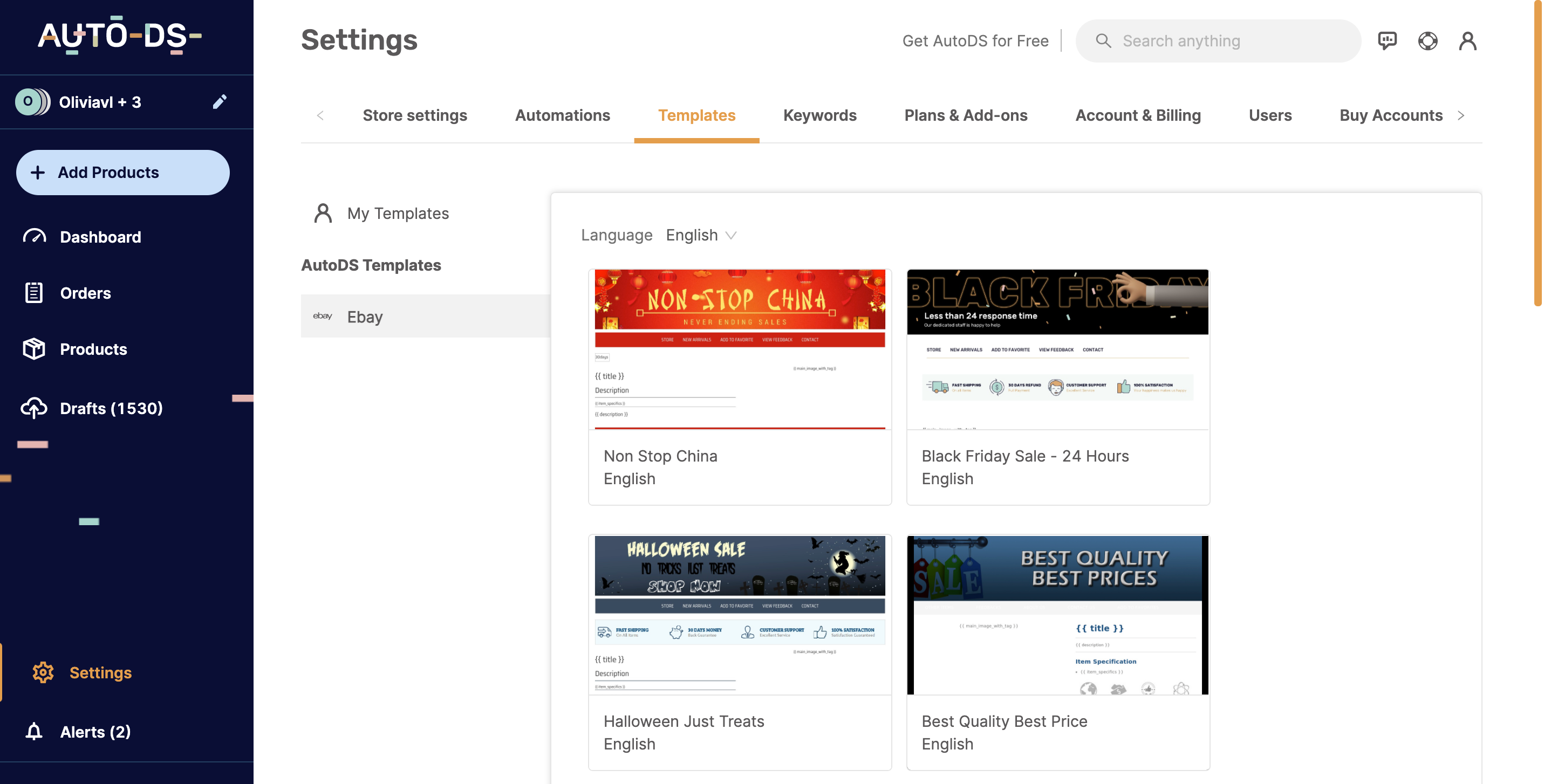 The templates are divided by the selling platform and by 'My templates'.
You can always select an existing system default template and create a copy of your own you can edit and then use. Hover the template to preview or add it:

Clicking 'Preview' will allow you to see the template with a demi product in web and mobile view.
When you picked your template you can click 'Add' and name it, then click 'Duplicate template'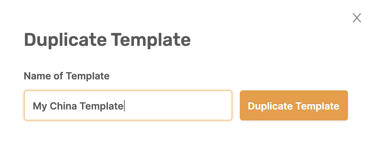 You will be notified it was added:

Then go to 'My Template' to select it and edit it: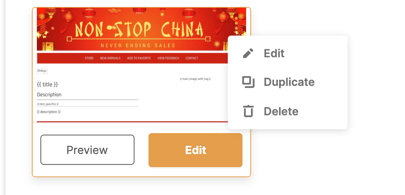 You will have vast options of HTML editing, once done, click update.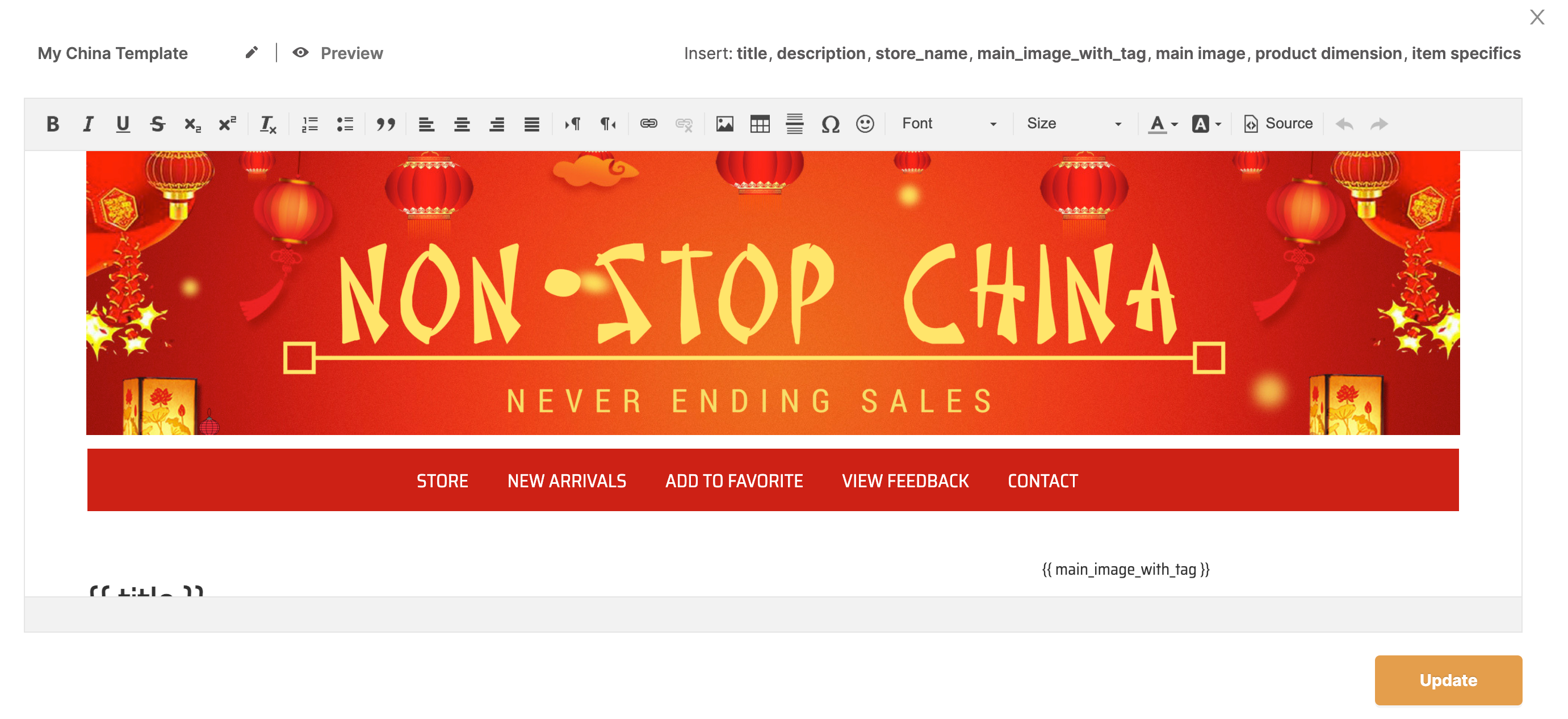 Make sure not to remove the macros for the title, main image, and description.
If you will remove them, the system will not be able to pull this data from the source listing.
You will be able to add links, images, embed a video, and edit your text.
When you want to add a new template, click on the + Add blank Template button. You will be required to give a name to your template and then hit 'Create Template'.

Your new blank template will open, and you will be able to edit and add the macros for the auto-complete info.
If you have an HTML code ready you would like to use, you can click the 'Source' button, paste your code and then click it again to view the template and edit it.

Note ❗️
The template feature is not available for Shopify or Facebook stores.
FAQ:
How can I change the links to my store on my template?
Go to the edit of the template, left-click on the tab/button where you wish to change the link, and update the URL.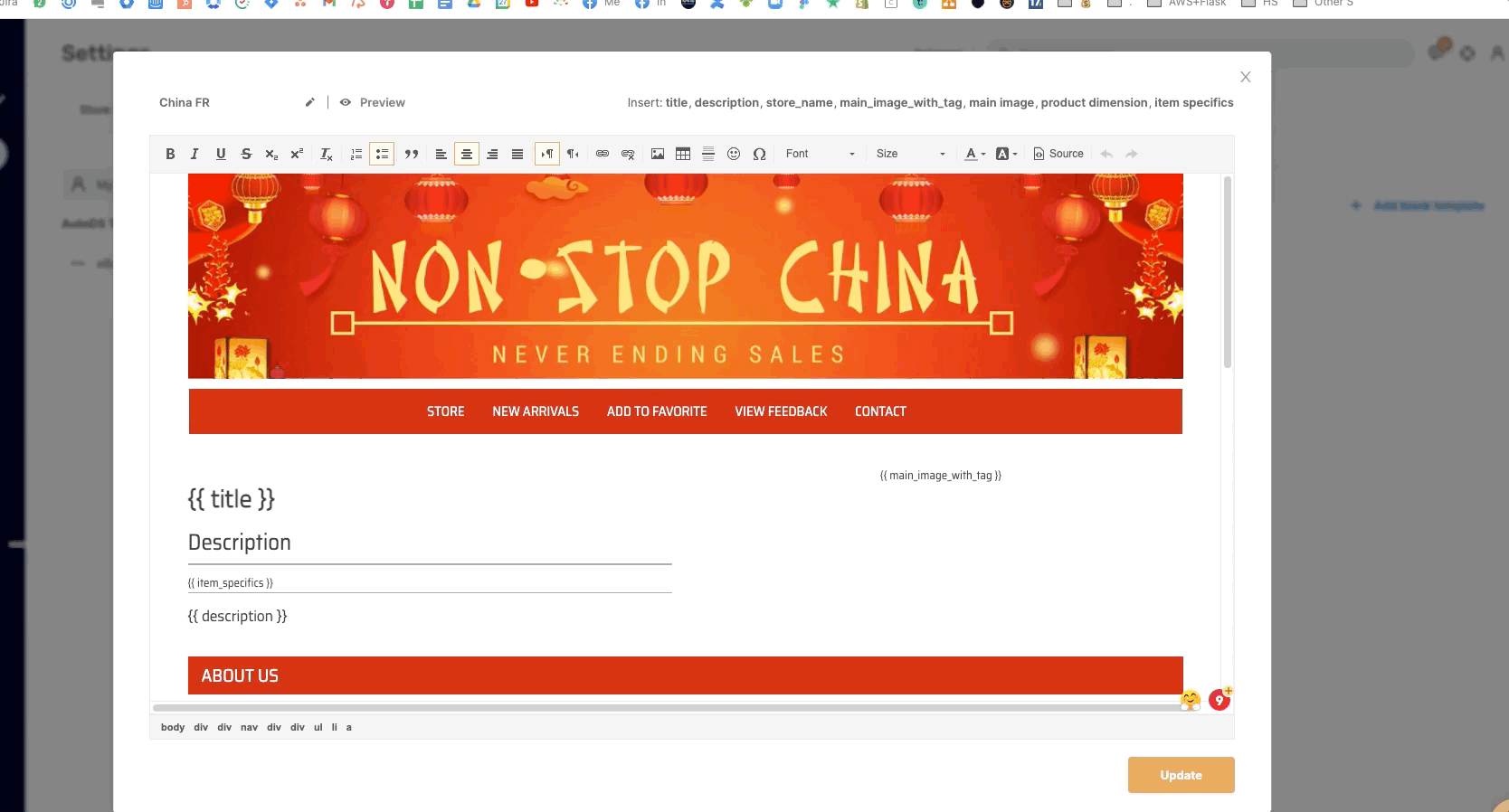 Can I upload a product without any template or text (blank)?
No, that's impossible. AutoDS will always grab the description from the source site.
---
If you have further questions that were not answered in this article, please do not hesitate to turn to us at the support chat - we will be more than happy to assist you.