How to add an image to your product Description?
Learn how you can manually insert an image to your listings.
In order to add an image to an existed listing, we will first need to upload an to the Drafts page, Learn how to do that HERE.
Once we have a Draft, we will click on the '>' icon and then on the 'Description' section.

Then, we will arrange the cursor on the spot we want the photo to be put and click on the Image logo:

This window should open now: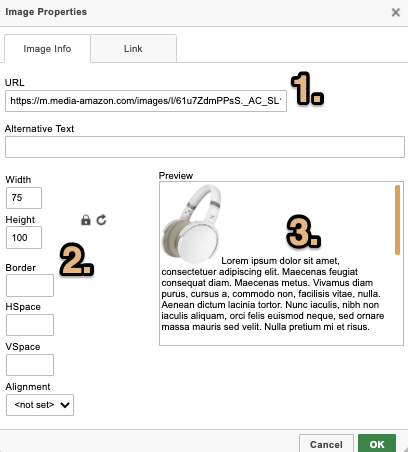 Please check the featured numbers in the following image. You will find a detailed explanation of each featured number below the image.
1) URL - You will need to Copy the photo URL link.
How you can do that?
We will try to demonstrate with an example:
https://www.amazon.co.uk/dp/B083T5NJY5?th=1
Once we are on the Product page, we will need to click on the image we would like to copy.
Then, Hit the right-click button and click on 'Copy Image address' and paste it on the URL.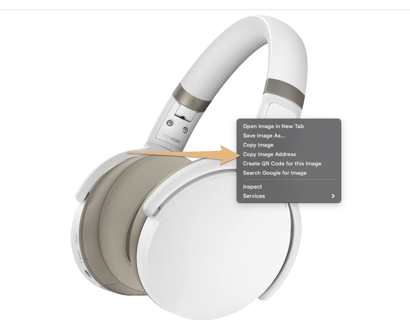 2) Size - Select the Width, Height, Border Hspace and Vspace.
*We suggest to only use the sections you are familiar with*
3 Preview - In order to get a preview, you will need to insert the URL and click on the Refresh button (

).
---
If you have further questions about this topic, please do not hesitate to address us at the support chat - we will be more than happy to assist you.