Learn how you create an account for your remote employee with specific authorizations
This article explains AutoDS V2 (2021), our newer version supporting dropshipping to eBay and Shopify. If the images you see do not match the ones on your account, it means you are using the current version (V1). Check out this link for the article relevant to you.
------
You can watch this video to learn more about this feature or you can follow the manual instructions below the video
When we want to scale our business, some extra help can be useful.
AutoDS offers many automation features for you, however, some actions cannot be automated such as good customer service.
If you wish to run a successful business, you will not be able to manage everything by yourself. To learn more about VA's check out our blog post.
This feature will make your life easier by allowing you to add a VA to your AutoDS account by giving him/her limited access to actions on your eBay accounts- you can choose their authorizations.
To add a VA account please go to the Settings page and click on Users. If you purchased the VA Add-on you will be able to add your first VA user. If not, you will first need to purchase it.
Click Add User.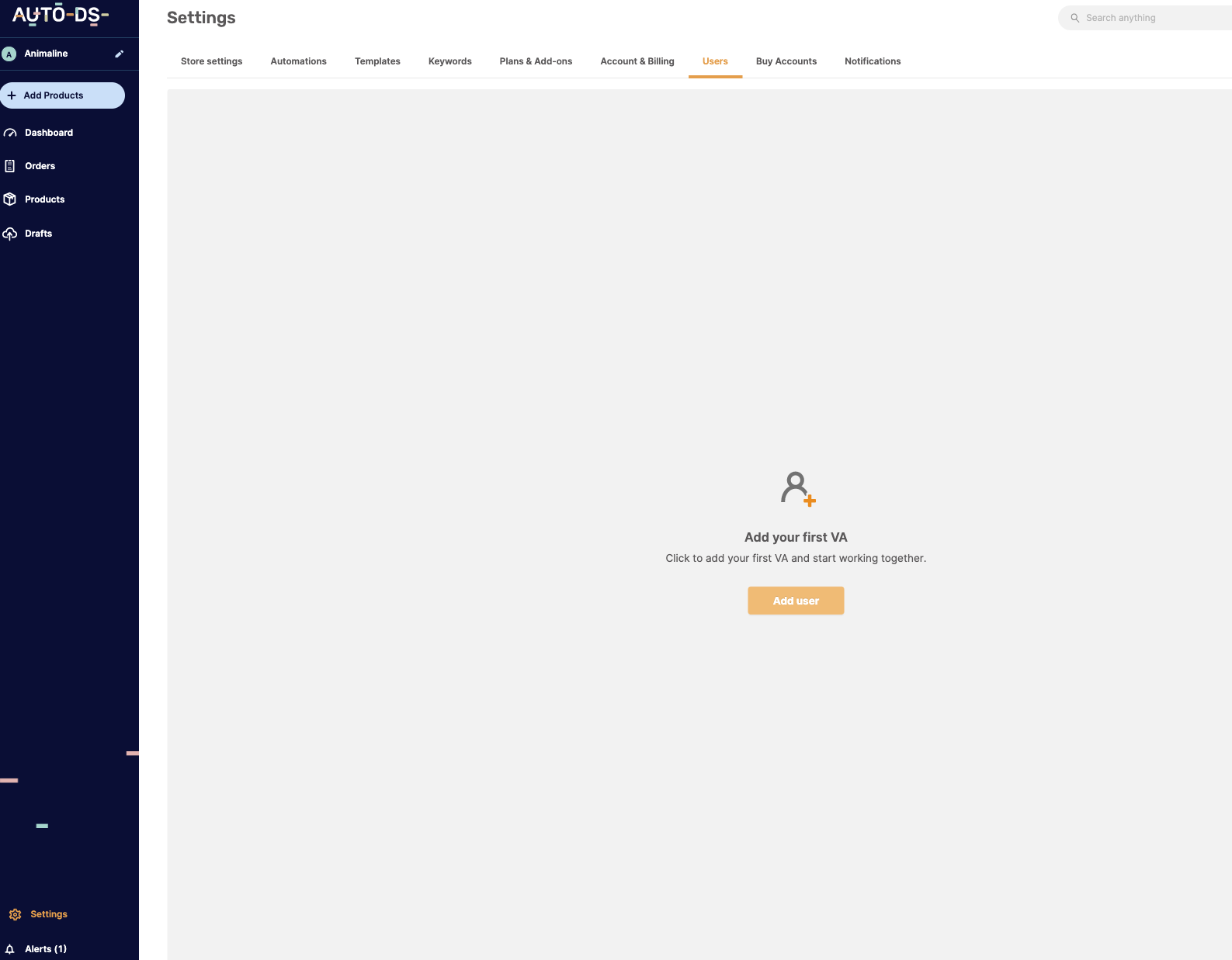 You will then be able to manage and edit the authorizations you will give to your remote employee - your virtual assistant: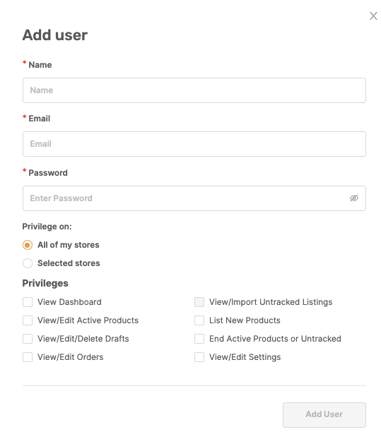 Add the following information to create the user account:
Name The name of your virtual assistant / remote employee.
Email: The email of your virtual assistant. This email will be the username of your VA login details. Notice it can be any email, even a fictive one, as long as it follows the email pattern for example va_account1@gmail.com
Password: The password of your virtual assistant account.
Privilege on: Select if you want to give the user access to all your stores or assign him/her a specific store.
Privilege: The bottom section will be the different authorizations you choose to give your VA:
View Dashboard
View/Edit Active Products
View/Edit Drafts
View/Edit Orders
View/Import Untracked Listings
List New Products
End Active Products or Untracked
View/ Edit Settings
If you have further questions that were not answered in this article, please do not hesitate and turn to us at the support chat - we will be more than happy to assist you.
Check out these other helpful guides:
How to Set Up Your Lister Preferences?
How to Add Restrictions to Your Keywords Blacklist?
How to Extract a CSV of Your Listings from Your Previous Software?
AutoDS Helper - Place Your Shopify Orders Quickly and Easily (Chrome Extension)
---
LUD: January 23rd, 2021