Learn how to add more supported suppliers to your AutoDS account
To add a supplier to your AutoDS account go to Settings➞Store settings
Click on the + Add Supplier button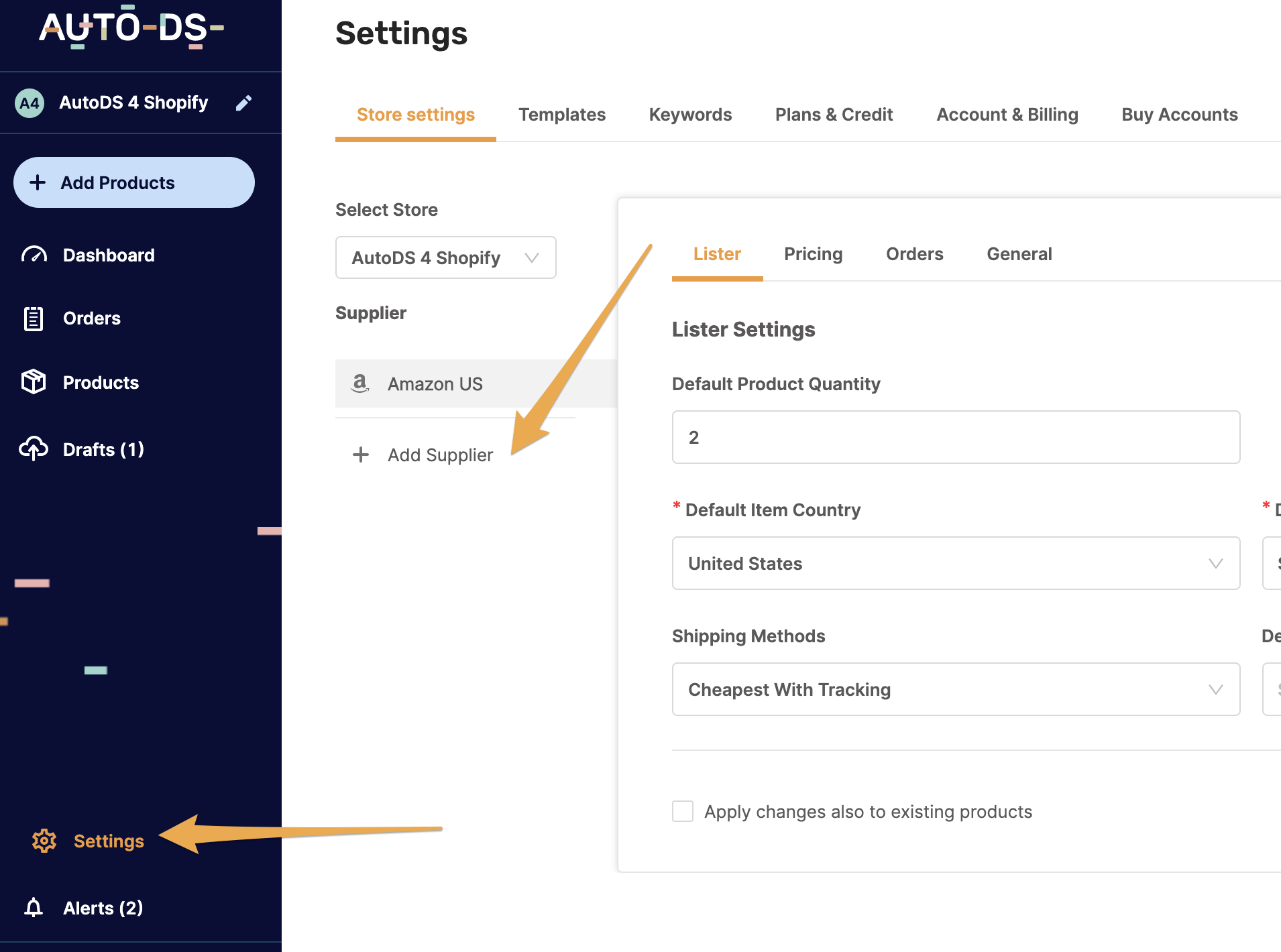 In the next stage, add the selected supplier from the list of our supported suppliers and add the supported region for this supplier: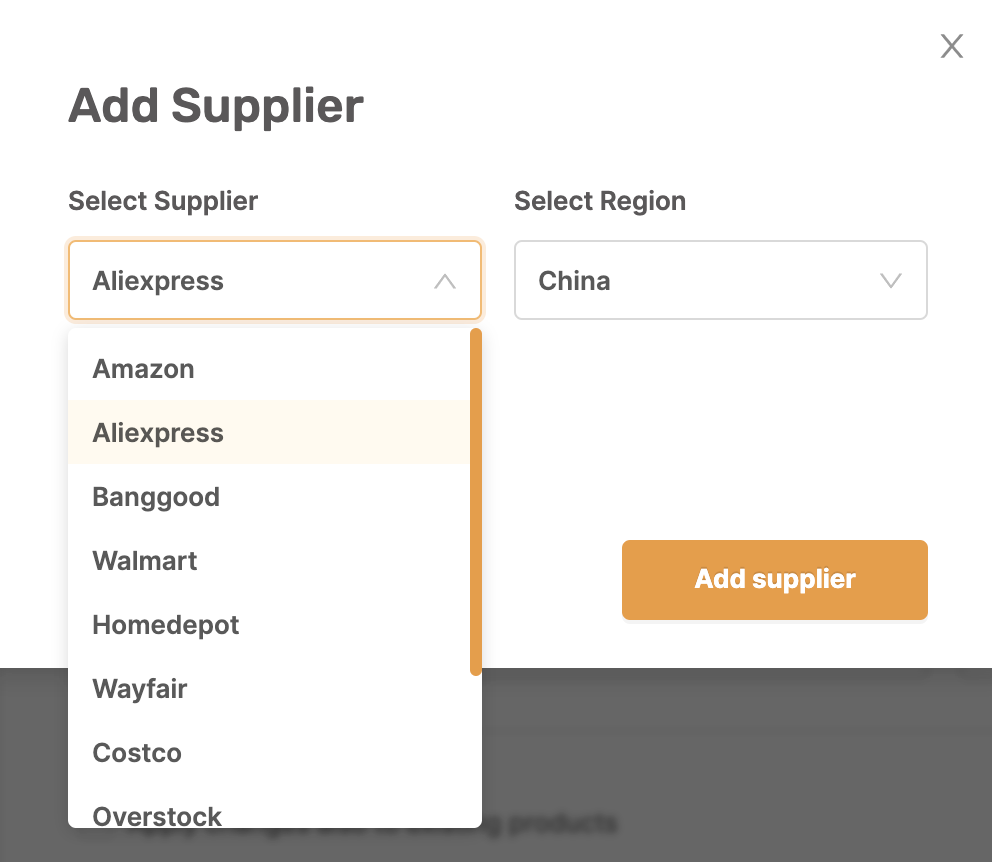 Once you selected the supplier you can choose the following: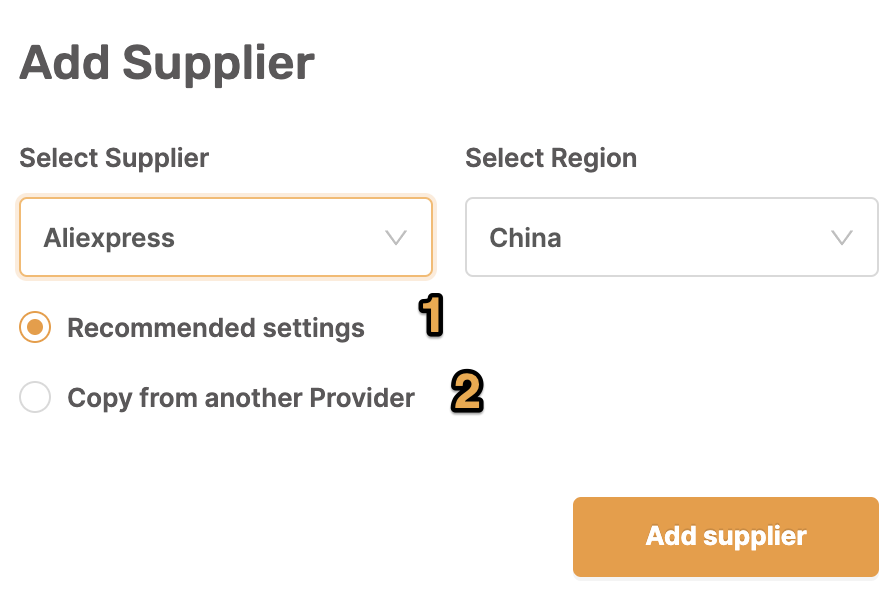 1 - You can choose to have the recommended settings applied to this supplier.
2- You can copy the settings you already have on another supplier you already added.
One the supplier was added you will be notified and you will be able to edit its settings: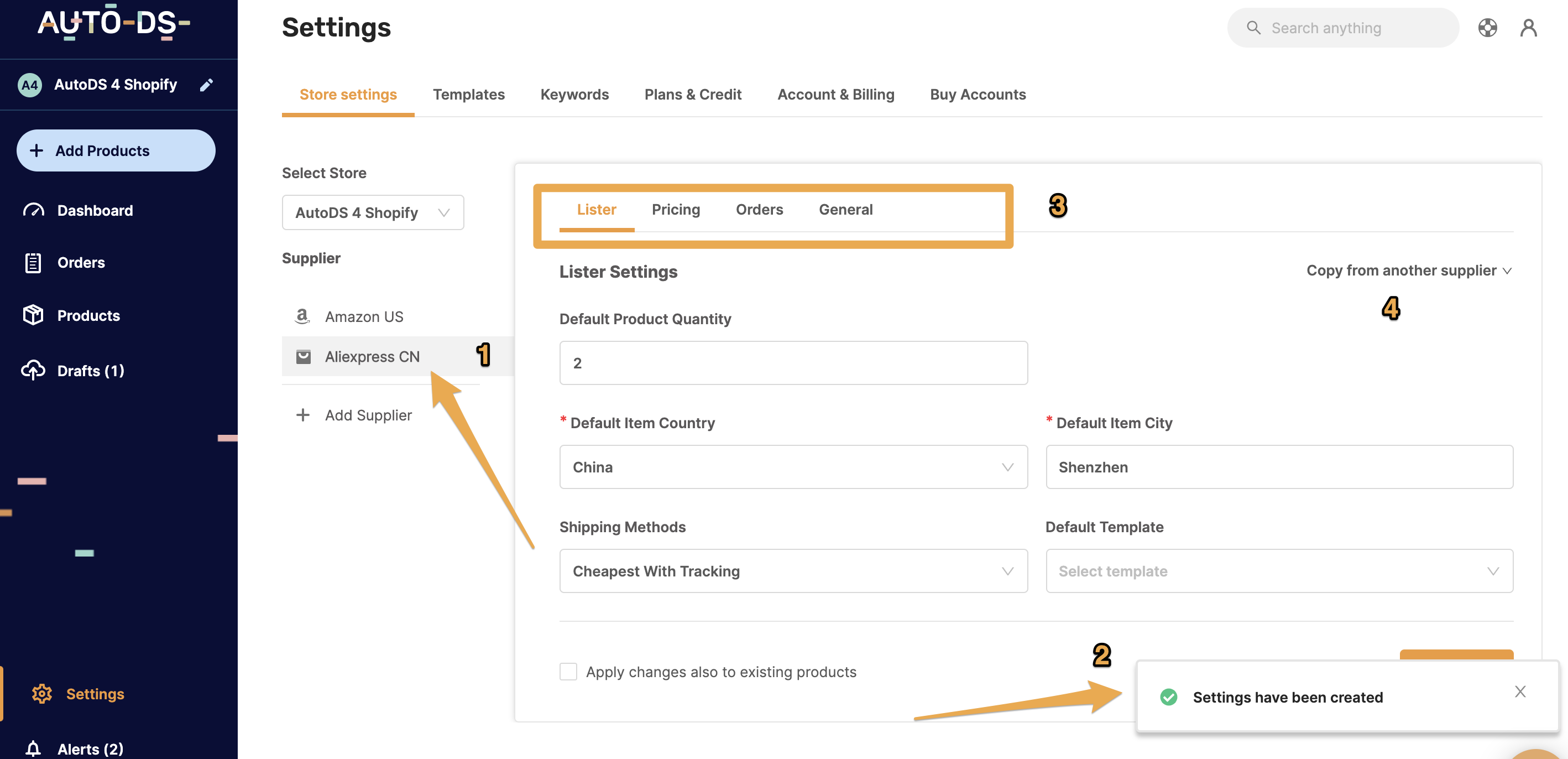 1- The supplier was added to your list of suppliers.
2- The settings for your selected supplier had been added.
3 - You can now edit the Lister, pricing, orders, and the general settings of this supplier.
4- You can choose to copy the Lister's settings from an already existing supplier.