It is crucial you understand how AutoDS monitor the sourced products on Amazon - please read through this explanation
This article explains AutoDS V2 (2021), our newer version supporting dropshipping to eBay and Shopify. If the images you see do not match the ones on your account, it means you are using the current version (V1). Check out this link for the article relevant to you.
As a default action, AutoDS checks if the item is available on Amazon Buy Box (The winning seller presented first when you search for an item).
The reason AutoDS works like this is that the winning products will usually be offered by the most reliable sellers assuring you'll have less trouble with the shipment or the item quality.
If the item does not exist in the Buy Box (out of stock / not prime/ offered by a different seller from the table of suppliers), the system will check the suppliers' table and will monitor the seller according to your settings.
The seller winning the buy box: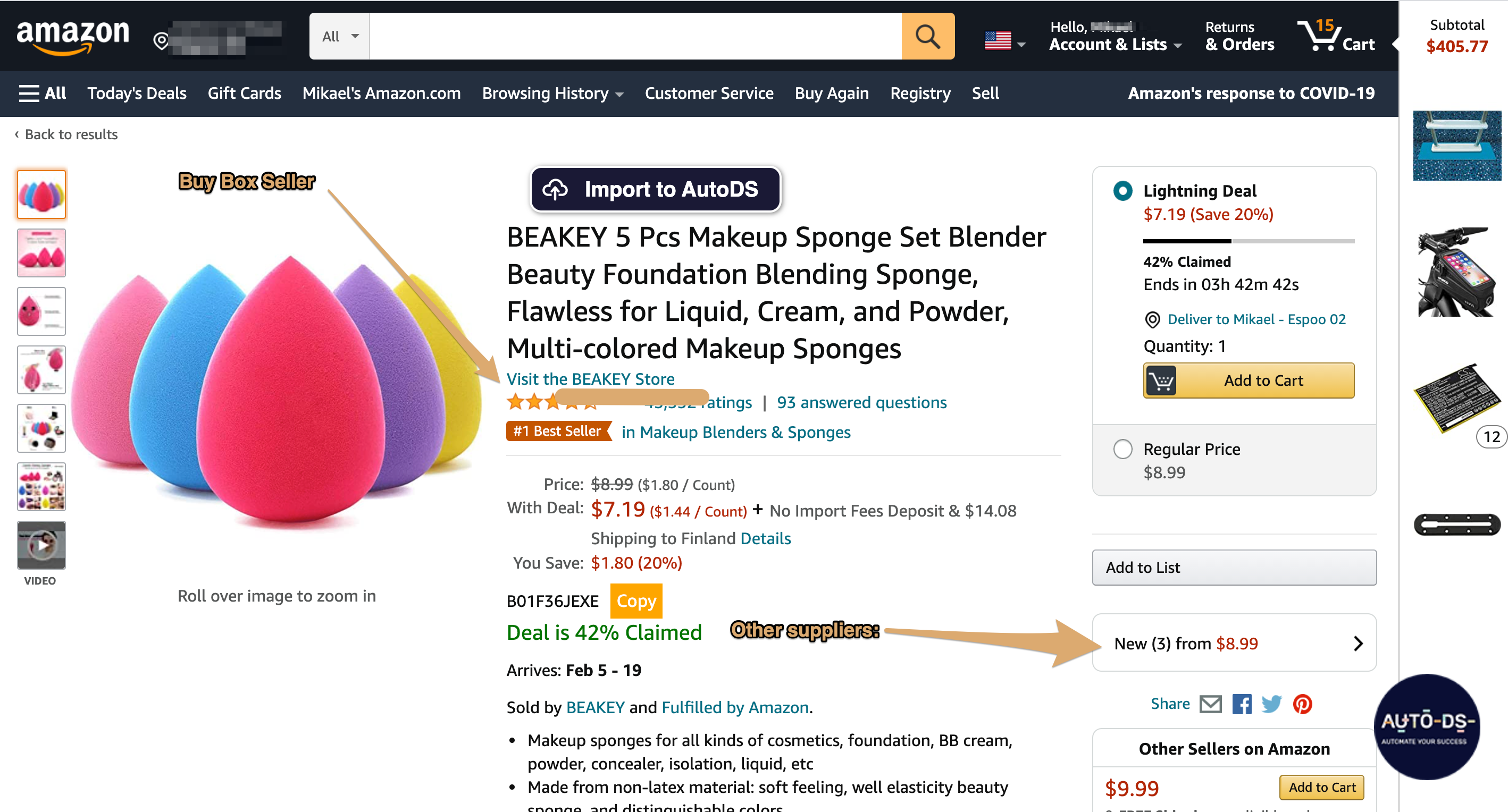 The other suppliers selling the same item( suppliers' table):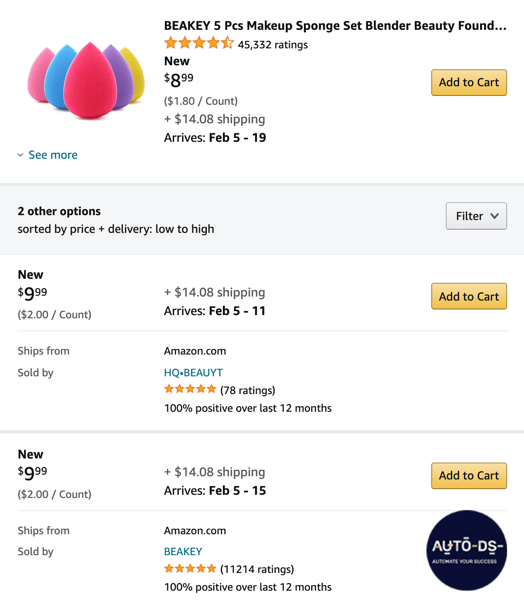 Important to note:
Only sellers with a minimum of 80% feedback and 500 ratings will be monitored. Also, monitoring will only be done from the first page of the suppliers' list.
You can decide which seller to monitor when the product from the buy box seller is not available:
Go to Settings
Choose your Amazon supplier
Go to the General tab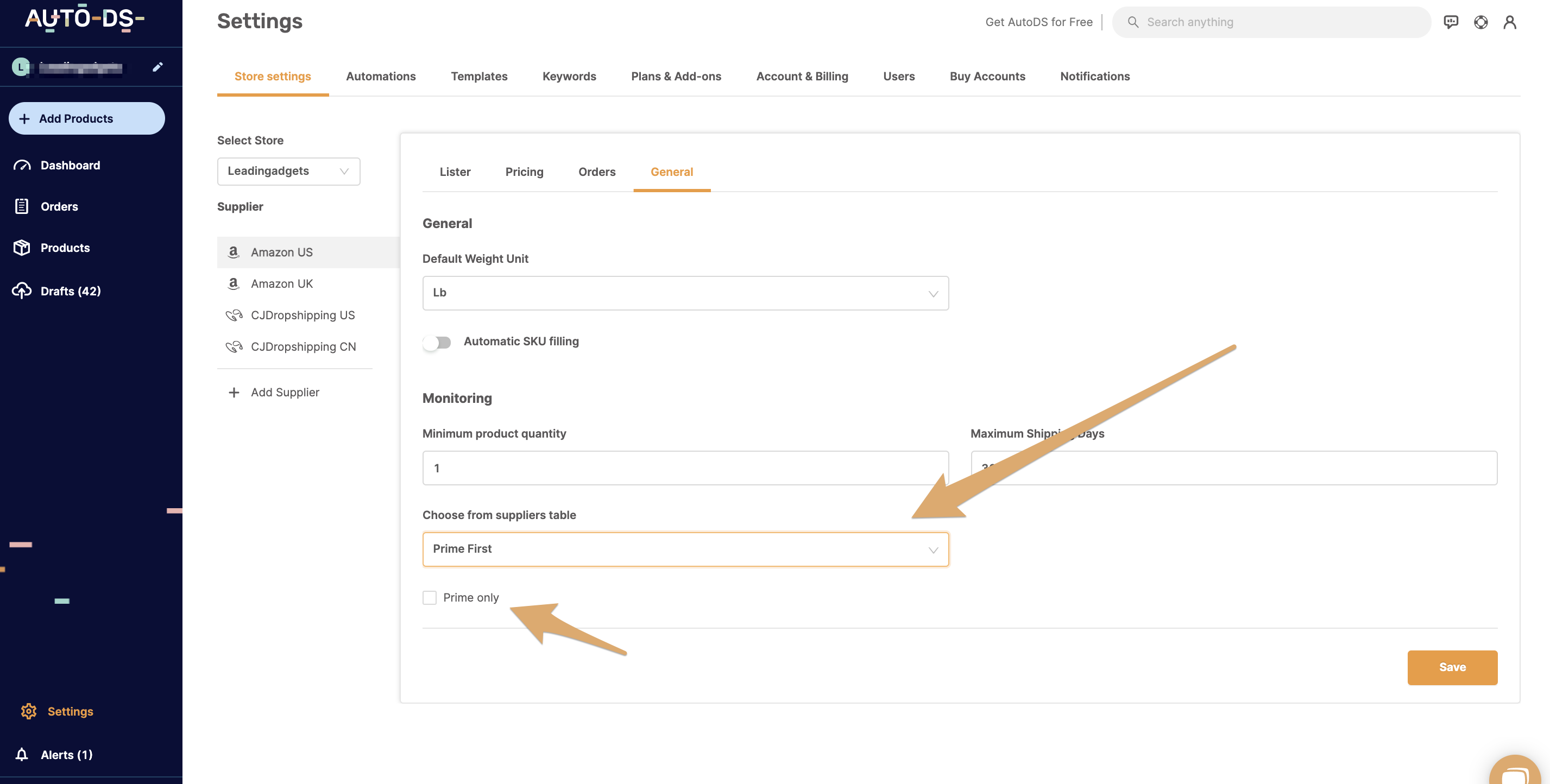 Click the dropdown menu to select cheapest first or Prime first as your preference of the selected supplier from the suppliers' table:

You can learn more on how to set up your monitoring preferences in this help article.
If you have further questions that were not answered in this article, please do not hesitate and turn to us at the support chat - we will be more than happy to assist you.
____
LUD: January 24th, 2021