Learn how to read your Affiliate account dashboard
Congrats on joining the AutoDS affiliate program! 🎉
Now that you created your account, and logged into it—check out this guide to understand your dashboard.
To view your referrers dashboard, click on 'View Full Referrers' List':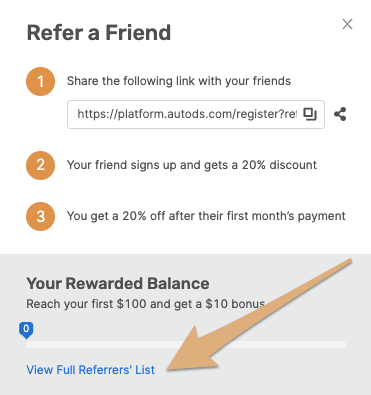 Please check the featured numbers in the following image. You will find a detailed explanation of each featured number below the image.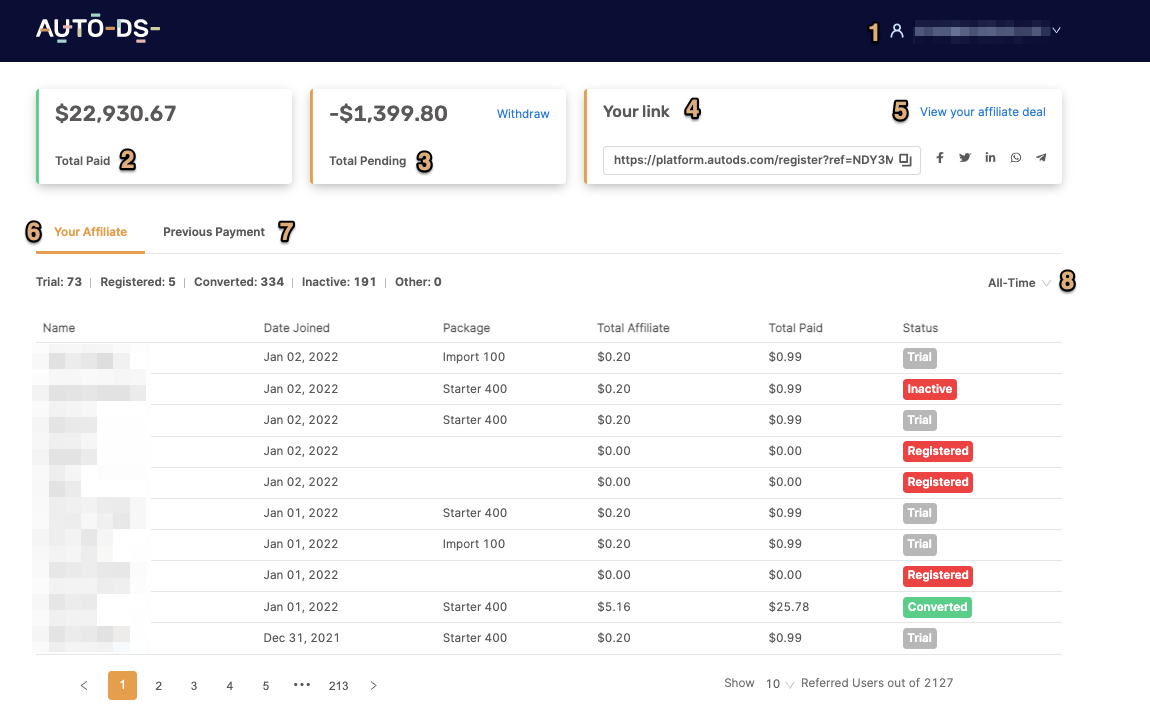 1. Email—Here you will see the email you created the account with.
2. Total paid-the total amount you were paid with so until now.
3. Total pending—the amount you should get paid with. Clicking on withdrew will create a request to our finance team.
4. Your link—your personal AutoDS affiliate link you can share with friends, students, and everyone!
5. Your affiliate deal—you can click here and check your affiliate deal.
6. Your affiliates-list of your all referrals who registered with your personal link and their status:
Trial - in trial period
Registered—registered to AutoDS but did not pay for the trial yet
Converted- means that this commission was already paid to you.
Inactive - referrals whose account is not active anymore
7. Previous payments- a list of all the payments you already got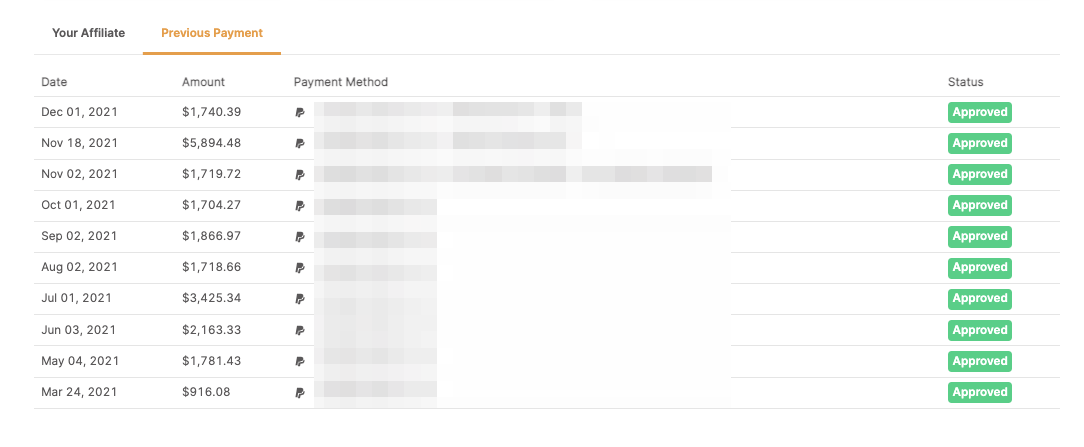 8. Here you will have the option to filter your referrals by time range.
Important to know 📚
Your commission is calculated based on the monthly invoice paid by the users you referred for the previous month.
In the event that your referral gets a refund for his subscription, the commission you earned for him will be deducted from your withdrawal balance.
If you have further questions about this topic, please do not hesitate to address us at the support chat - we will be more than happy to assist you.