Learn how you can move easily your products from Oberlo to AutoDS!
You can watch this video to learn more about this feature, or you can follow the manual instructions below the video:
Welcome to AutoDS! 🌟
After you connected your Shopify store to AutoDS (and if you haven't—follow this article), it's time to sync your products and start using AutoDS.
To export your items from Oberlo, you need first to download our Chrome extension, the AutoDS Helper.
After you've installed the AutoDS helper extension, go to your Oberlo products page through Shopify apps page:


Then you will see the AutoDS Helper extension(it usually appears at the bottom right of the page displaying your products).
Go over each page of your Oberlo products page and hit 'Extract' (it's best to show more entries on each page if possible to speed up the process).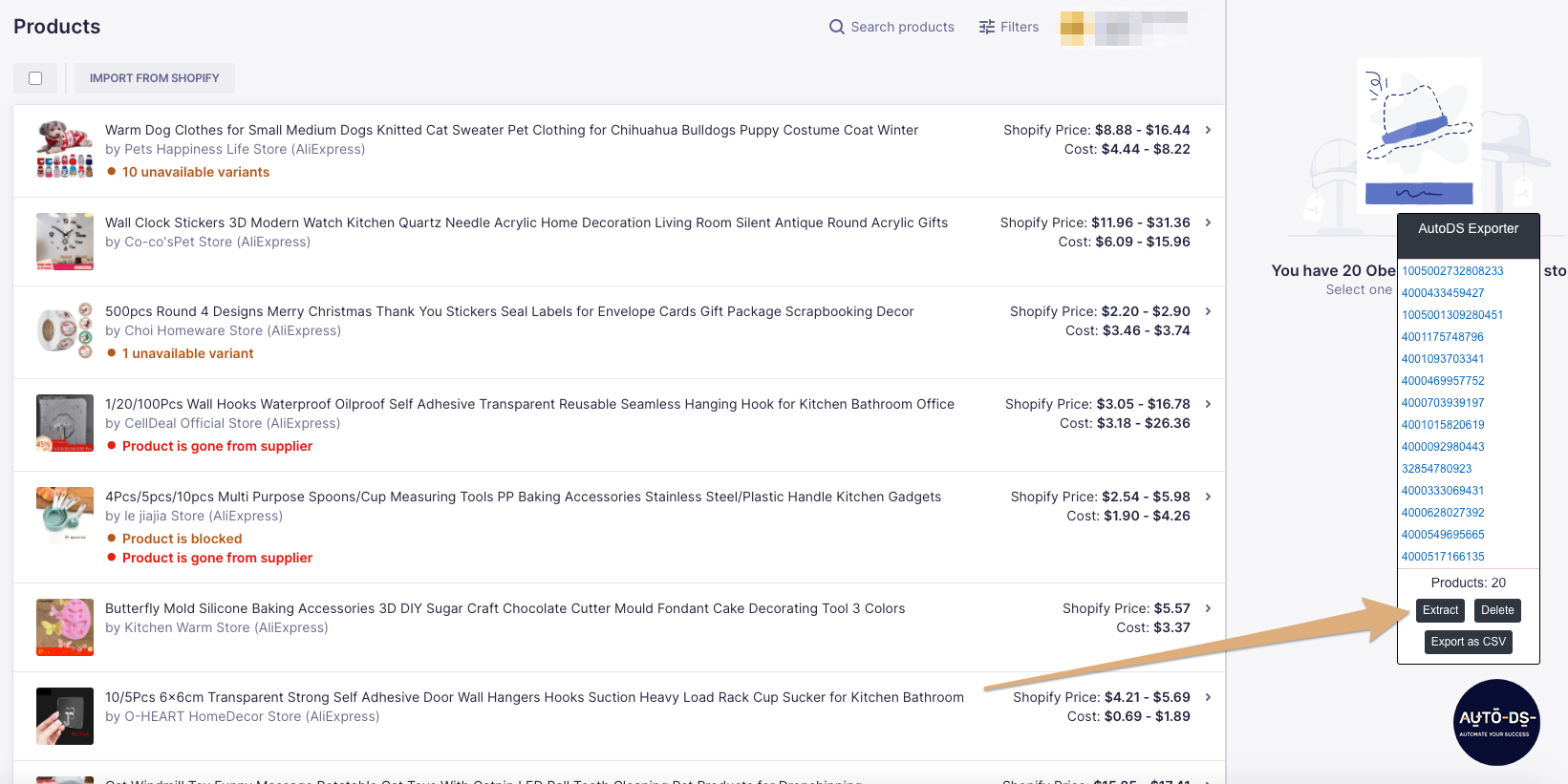 At the end, hit 'Export to CSV' and the file will be downloaded to your computer.
Once downloaded, go to your untracked listing from the Products page in AutoDS:

Go to the second tab called 'Add from CSV' and then drop or select the CSV file: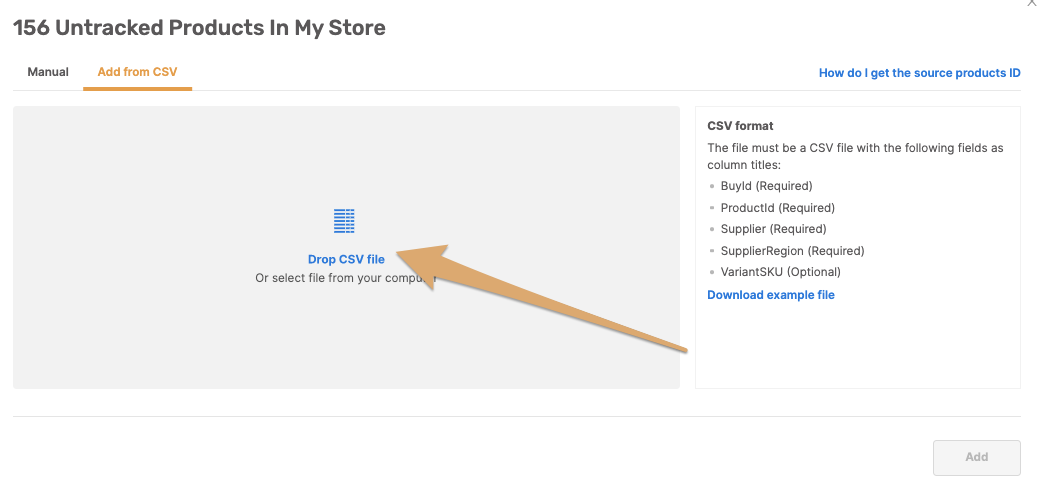 All the listings appearing in this file will be imported and added to the list of your monitored listings.
You can find a more detailed explanation in this article.
---
If you have further questions about this topic, please do not hesitate to address us at the support chat - we will be more than happy to assist you. 🙂