How Can I Change My Payment Method?
If you wish to change the payment method used to pay for your monthly subscription to AutoDS, read this guide to learn how you can do it!
To change your payment method go to Settings➞Account & Billing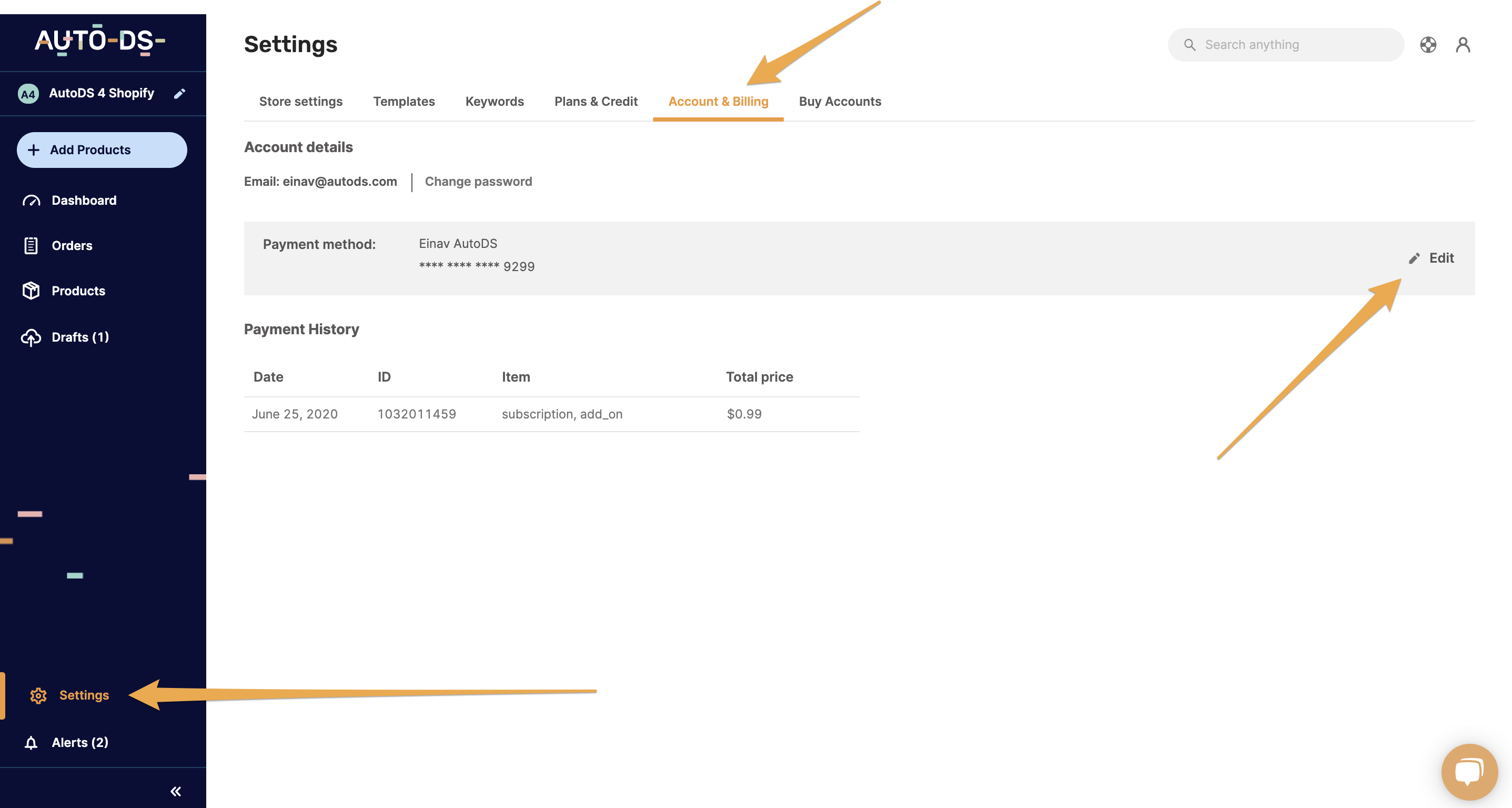 In the pop-up window select the payment method you prefer.
AutoDS supports credit card payments and PayPal payments.
Credit Card - update your credit card details as they appear on your card and click save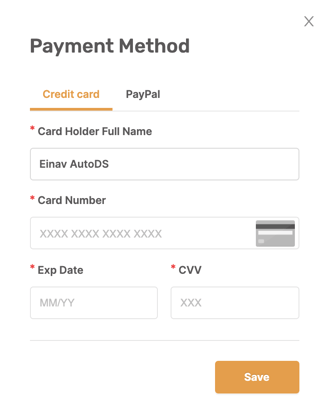 PayPal - Insert your first and last name and nickname the account. After your click Save you will be directed to PayPal to approve AutoDS for recurring payments to your monthly subscription.
That's it - your payment method is now updated!
If you have further questions that were not answered in this article, please do not hesitate and turn to us at the support chat - we will be more than happy to assist you.