How & When to Renew the Token of Your Store?
There are cases when the AutoDS' token for your store gets revoked or expires - read this article to learn more
It can happen that the authorizations of the AutoDS app had been revoked or expired on the selling platform.
You can tell this is the case when you make changes on AutoDS and these changes do not apply to your store. For example, the price of the order is not updated, the price of the product you are trying to upload is not pulled correctly, etc.
In these cases what you need to do is to renew the AutoDS token.
🚨 If you have a NON-API store, refreshing the Token will connect your API permissions with eBay again. 🚨
Here's how you can renew your token:
1. Click on the edit pencil icon next to the store you wish to renew the token for: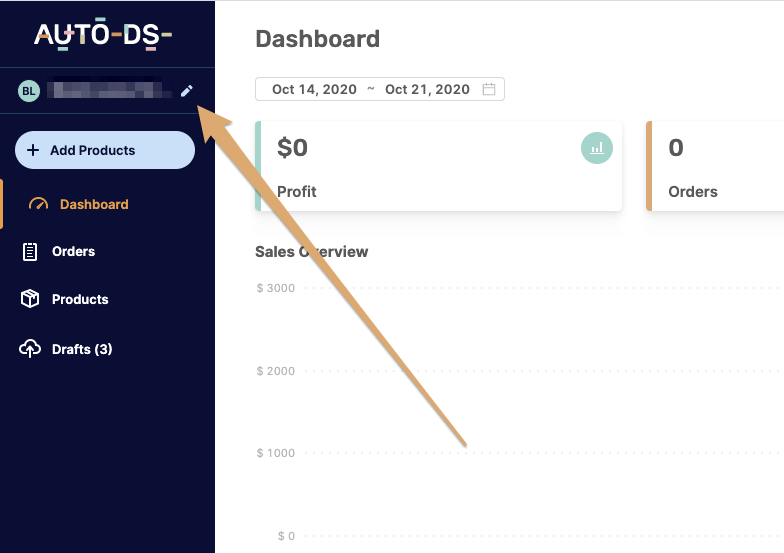 2. Click on the 3 dots menu and then on Renew Token: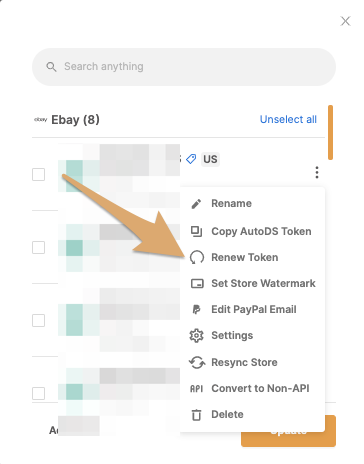 3. You will be directed to log in to your selling account, add your credentials and approve AutoDS again as an authorized app.
That's it! Now AutoDS has authorizations on your account, the token is valid and you can continue to work normally.
If you have further questions that were not answered in this article, please do not hesitate and turn to us at the support chat - we will be more than happy to assist you.