AutoDS for Suppliers: configure when and how you will receive payments for your orders
In order to have access to all payment information, withdrawal, and transactions, please first make sure your payment method details are updated (here is the guide).
To view recent and pending withdrawals, go to the Payments page on the sidebar menu: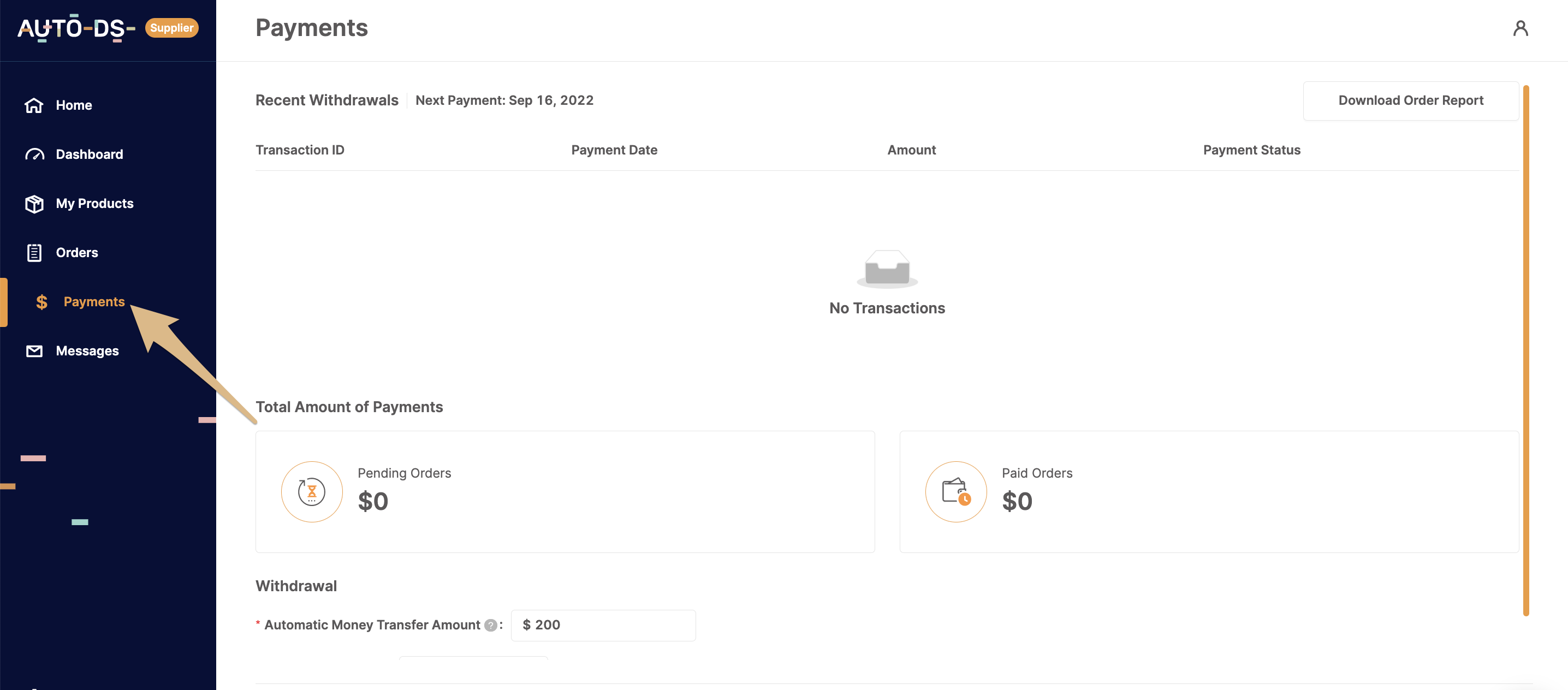 Next payment- your next payment based on your payment frequency
Table of all recent withdraws divided into - Transaction ID, Payment date, Amount, Payment status
Download order report - You can export this CSV file to be able to follow up on your orders and payments by checking their status (paid/pending), price, and transaction id ID.
Total amount of payments- the amount for pending orders (future payment) and the amount of paid orders.
Automatic money transfer amount- Note that the minimum for transfer is $50. The payment will be sent based on the frequency selected. For example, if you choose weekly payments with a minimum of $100 and you have less than $100, you will not receive a payment on that week.
Payment Frequency
---
Please contact our suppliers team by email at suppliers@autods.com if you have any further questions not answered in this article.