Earn money by referring customers to AutoDS! Learn all you need to know in this guide - Check it out! 👇
You can watch this video to learn more about this feature or you can follow the manual instructions below the video.
Do you love AutoDS and spread the word to others? Why not earn from it?
The AutoDS Affiliate Program offers generous referral rates.
Referring to AutoDS has never been easier!
Follow this guide to create your affiliate account and start earning TODAY!
Already an AutoDS customer? Click here to learn how to do it from your existing account.
What is the AutoDS Affiliate Program?
The affiliate program allows you to earn 20% of the monthly subscription of the user you're referring to AutoDS for 3 months. It also gives the users who registered through your link 1 months trial instead of only 14 days.
How can I join the program?
To join you will need to register for the program go to http://platform.autods.com/register-affiliate.
Enter your email or log in with your Gmail account and click continue: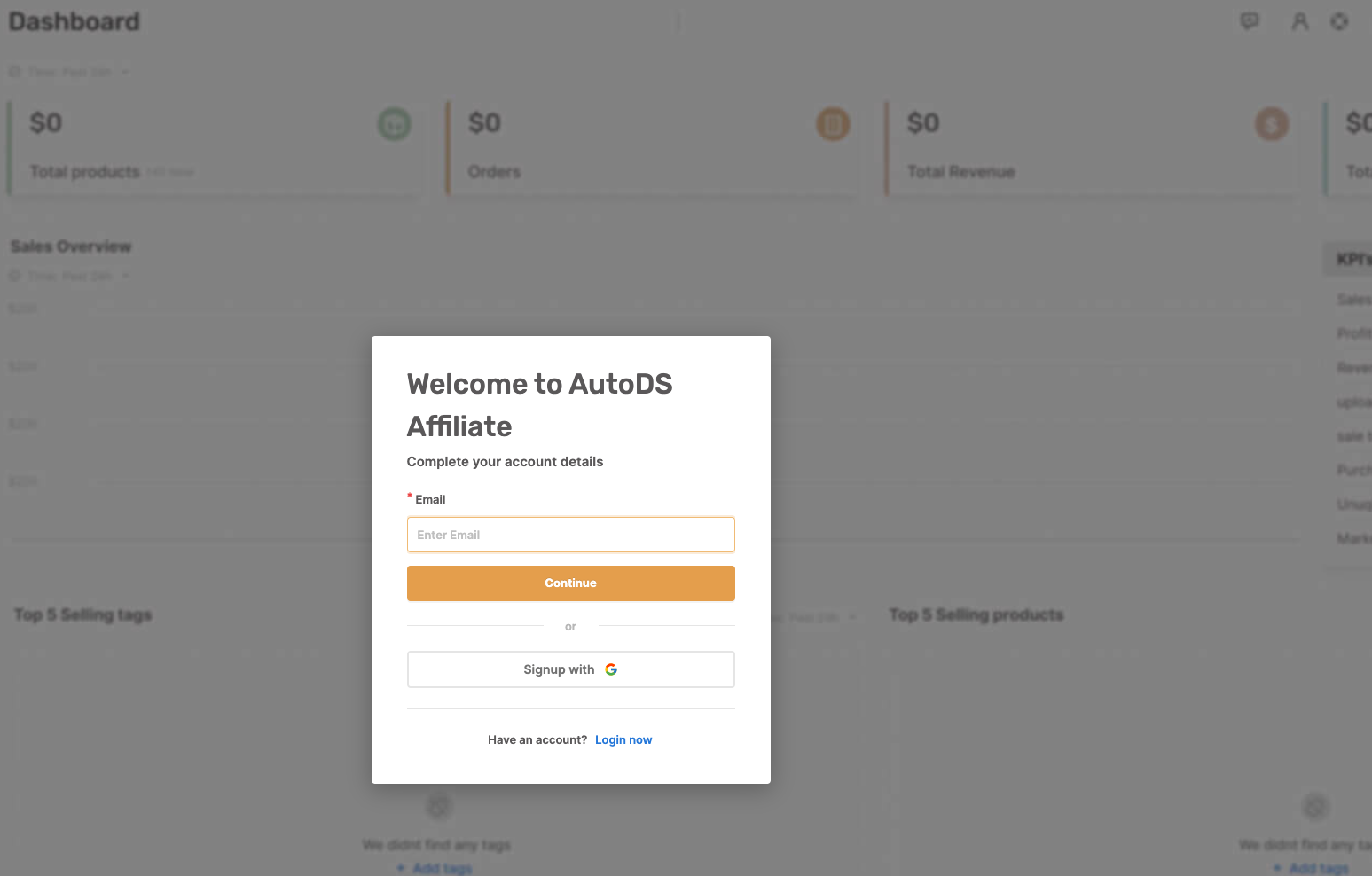 *Make sure not to add an email with an already existing AutoDS user account.
Enter your full name (make sure it is your real name so we can pay you) and a password and click Sign up: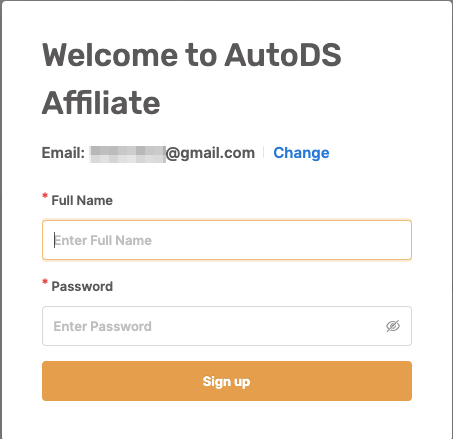 Your new affiliate account is created! You will see a dashboard with your account details: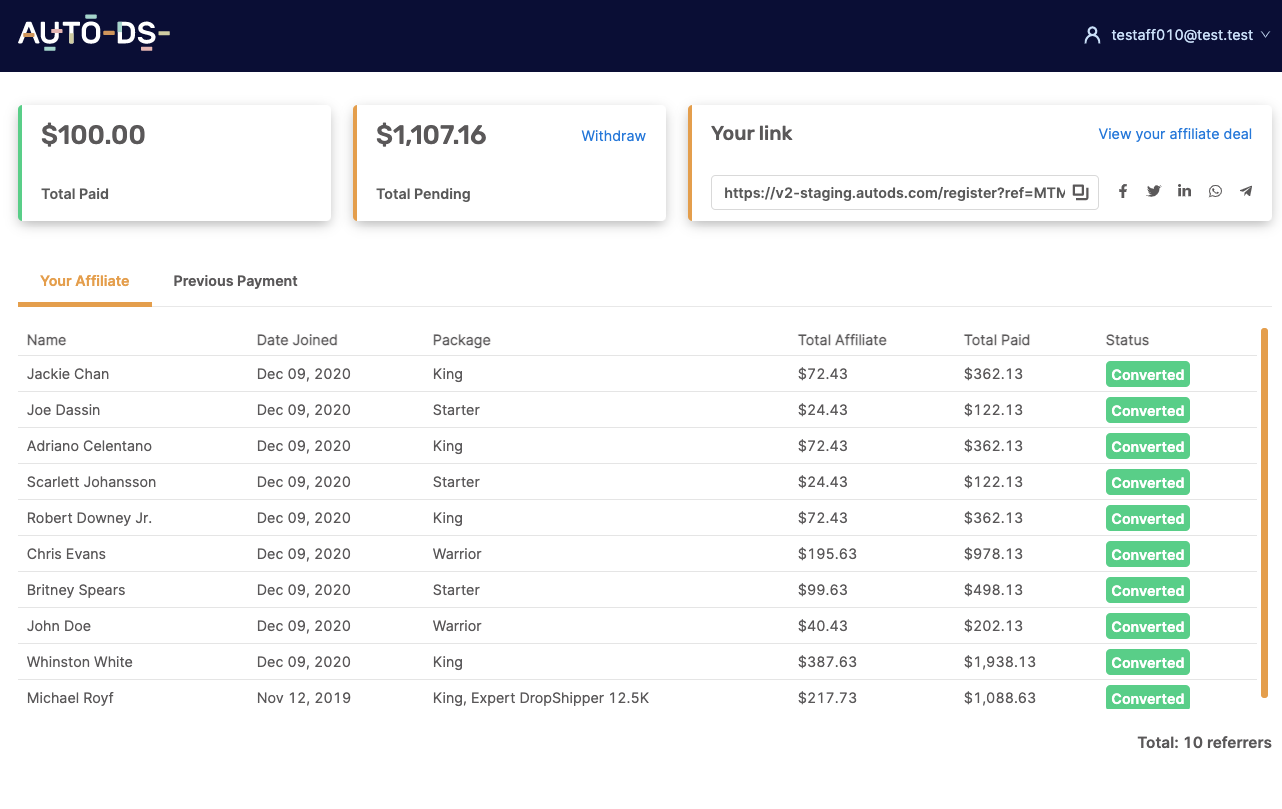 You will see the total amount paid, the amount pending to be paid, the link you can share with potential subscribers on your channels or courses, and see who signed up through your link.
How and when do I get paid?

You will be able to get paid when you accumulate a minimum of $50. The status 'Converted' means that this commission was already paid to you.
Payments can be transferred to your PayPal or Payoneer account.
Important to know 📚
It is not allowed to run traffic on our brand name 'AutoDS'. We will not approve payments in such cases.
Your commission is calculated based on the monthly invoice paid by the users you referred for the previous month.
In order for a referral to be connected to your account, they need to sign up with your link.
You can only add new customers and not existing ones.
An affiliate period lasts 3 months after you refer the user.
So what are you waiting for? Get your link and start earning more now!
---
If you have further questions that were not answered in this article please don't hesitate and turn to us at the support chat - we will be more than happy to assist you.