1. Policy:
Go to:
https://www.bizpolicy.ebay.com/businesspolicy/manage
Click "Create policy" and than create:
Shipping policy as showed below: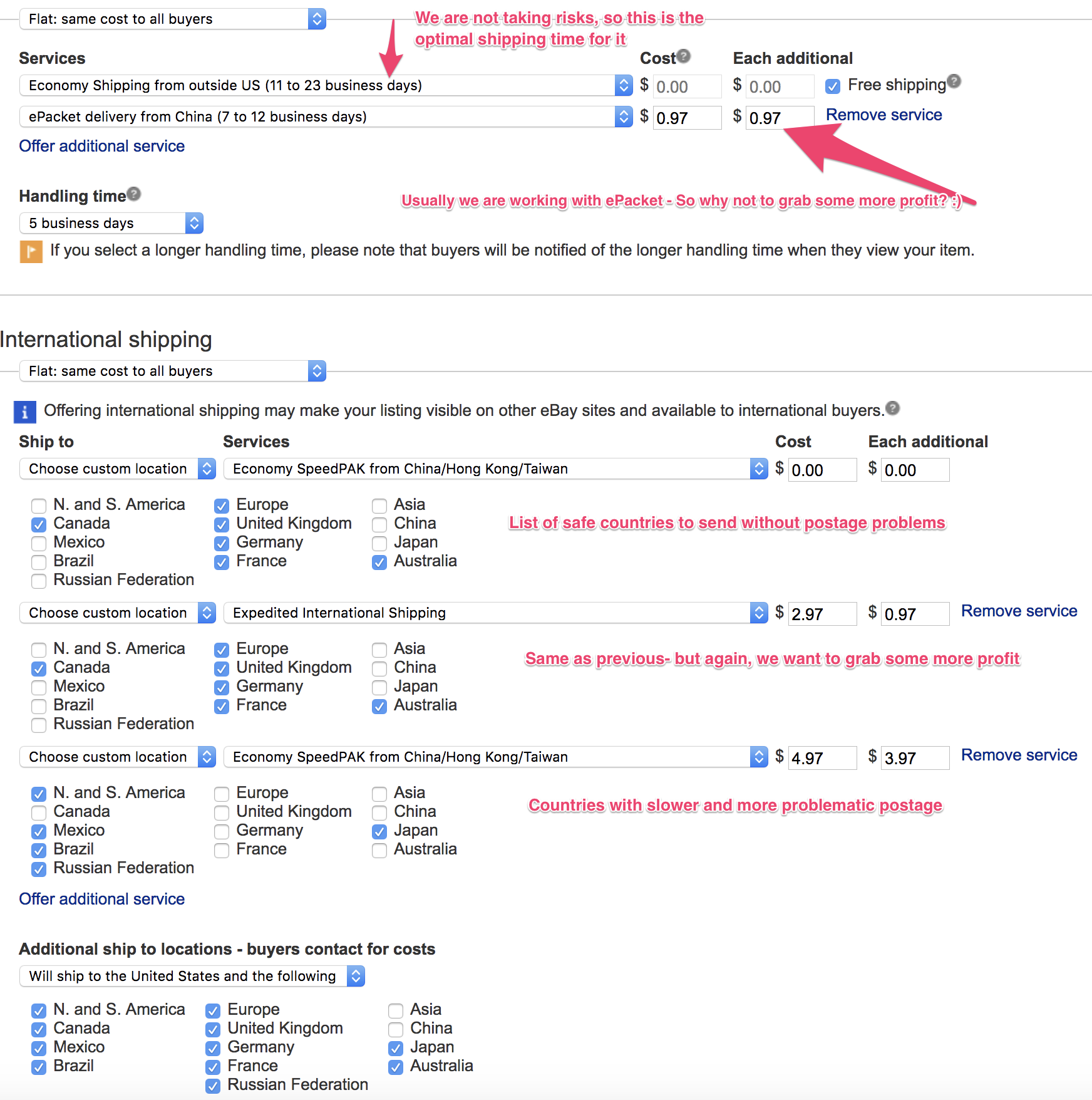 Returns policy: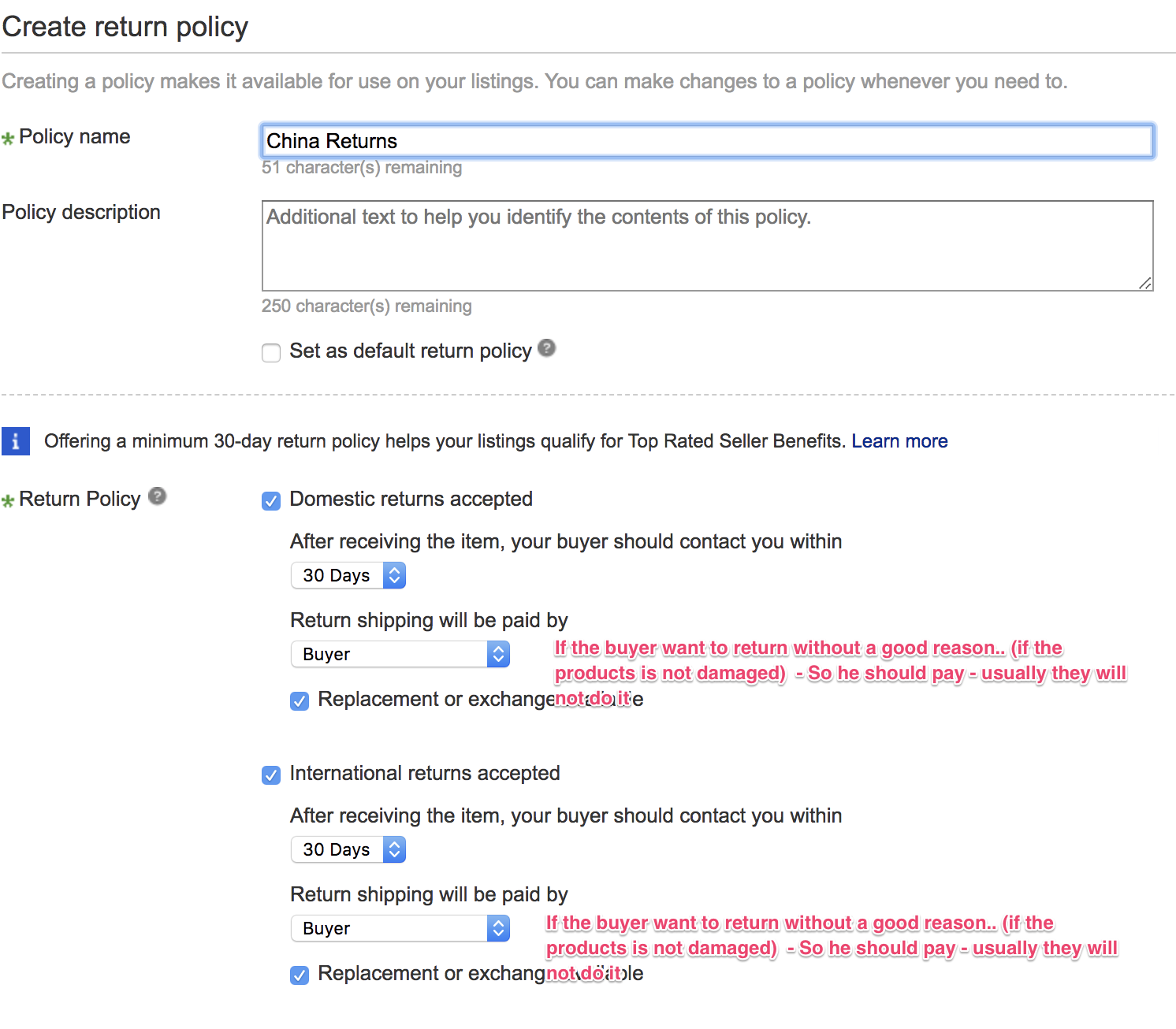 2. BreakEven:
We don't have any surprises on AliExpress so the breakeven is just:
PayPal fees % + eBay fees % + 1% for additional fees, so it will be around 14% (depends on your fees)

3. Maximum shipping time:
We will usually work with ePacket so our maximum shipping time should be around 30-35 days (including the handling time), to configure it go to:
Monitors -> Price monitor -> AliExpress settings -> Maximum shipping time and chose the "30 Days" option



4. Item location:
You can set up default item's location for feature uploads under settings -> "Location From Which Products Are Shipped"
Or directly on the upload page after you grab product details (or on the first page of the bulk upload)
It doesn't really matter what you put under the "City" the only important thing is to write "China" on the country field,
So it can be something like "China, China"


5. Template:
On AutoDS we have some templates which adapted for Chinese dropshipping, I suggest to use these templates to save questions from clients, and adapt the template to our shipping time.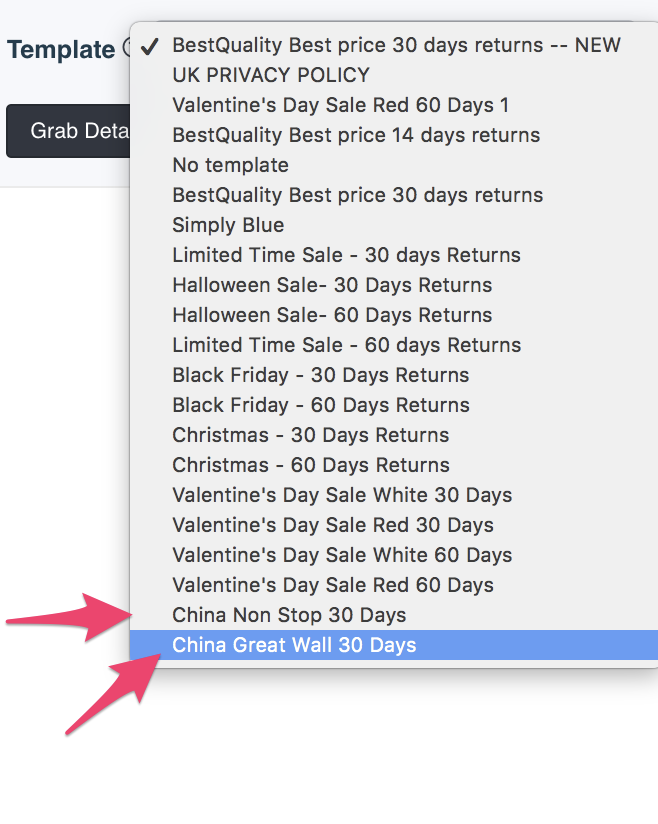 Enjoy and update us after you made a huge profit! ;)