eBay error: There is missing information on your eBay seller account. To learn more, please read the article.
Learn how to overcome this eBay error to start uploading your first listing!

This is an error from eBay saying that your seller account payments have not been fully set up. ​
Go to: My eBay -> Selling -> Payments -> Payment method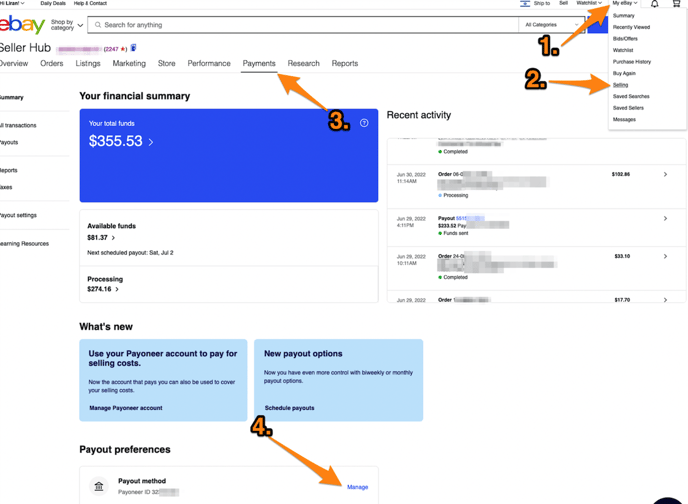 And add your Payment Method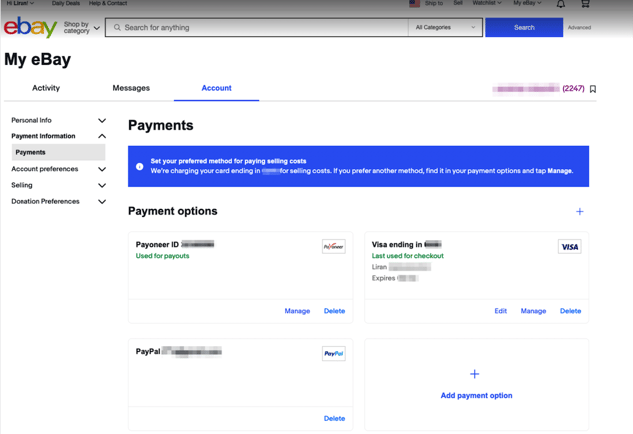 If you have your Bank account already connected, please reconnect it because the Bank account authorizations to your eBay account might have been revoked and need renewal. ​ After you've done that, please try to upload again.
or
Go to: ​
eBay-> Account settings -> Seller Account
​
-> Payment Methods For Seller Fees


If you don't have a seller account and try to add your payment method, you will see this message from eBay

​In case the above
options did not work, t
ry to crate a new payments' policy, with the correct payment methods - and make it default.
After it appears on AutoDS, please use this new Payments policy.
In 99% of the cases, the issue will be resolved, as it's something like a glitch on eBay.
​
Tip 💡
Check out our step by step guide for creating an eBay seller account:
---
If you have further questions about this topic, please do not hesitate to address us at the support chat - we will be more than happy to assist you.