Learn how you can manage all your buyers' and eBay messages with AutoDS!
With AutoDS you can manage all your messages from your buyers and eBay, create snippets and filters in one place!
You can watch this video to learn more or continue reading:
Overview
Please check the featured numbers in the following image. You will find a detailed explanation of each featured number below the image.

1. Bulk change - You can apply changed in bulk such as status change or mark as read to all messages or specific ones:

2. My Views - here you will find all the filters you chose to save and have a shortcut to
3. Filter- You can choose to filter your messages by these options (you can pick several filters):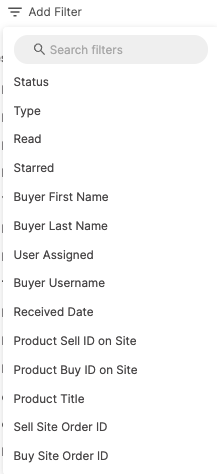 Once you chose a filter, you will have the option to save it and use it permanently (it will appear under your views):

4. Message- the message's title
5. Buyer- your buyer's name
6. Status- Message's status (New/ Overdue/ Awaiting Seller etc..)
7. Type- there are 4 types: Case, System conversation (message from eBay), Pre-sale conversation (when the buyer contacts you before the sale) and Post-sale conversation.
8. Time- the time when the message was received.
9. Store- the store's name.
10. Refresh- refresh and sync new messages (if needed)
Messages
When you open then message, you will see the message's status, type and if it assigned to anyone (if you have VA's then you can assign to them).
On the right side of the message, you will find the relevant product/order the buyer is asking about,
And in the bottom, you will have the option to reply or add a note.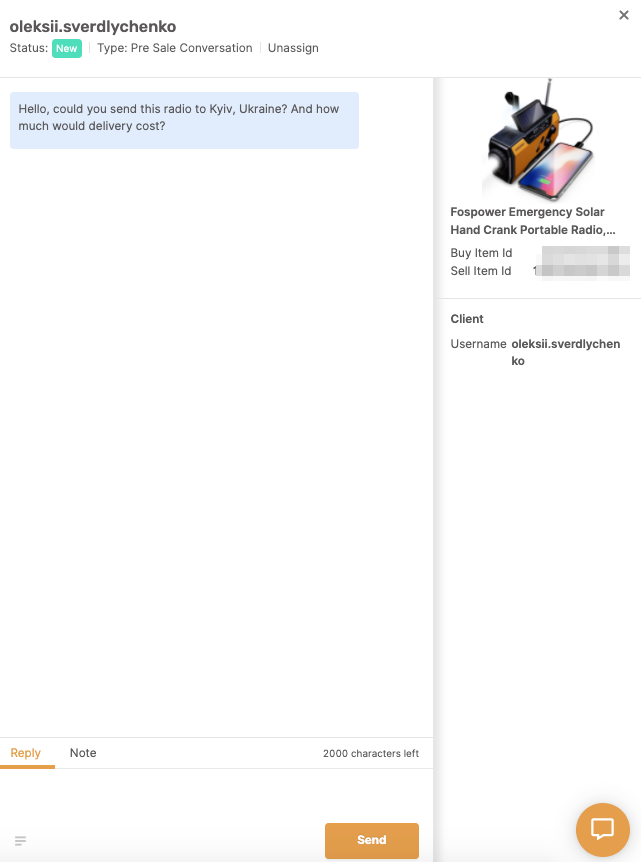 Tip 💡
By clicking here, you will be able to add your own snippets and saved replies.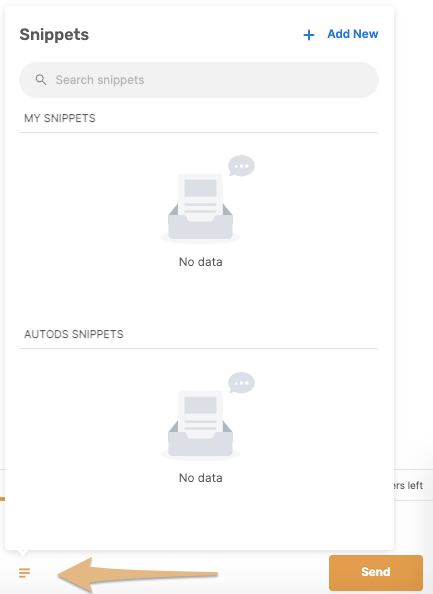 Want to have our 42 Pre-Made Professional Replies For Our Buyers? Click here!
If you have further questions about this topic, please do not hesitate to address us at the support chat - we will be more than happy to assist you.