AutoDS for suppliers: Learn what trading policies are and how to set them
To set up your trading policies details, please go to Settings→Trading Policies.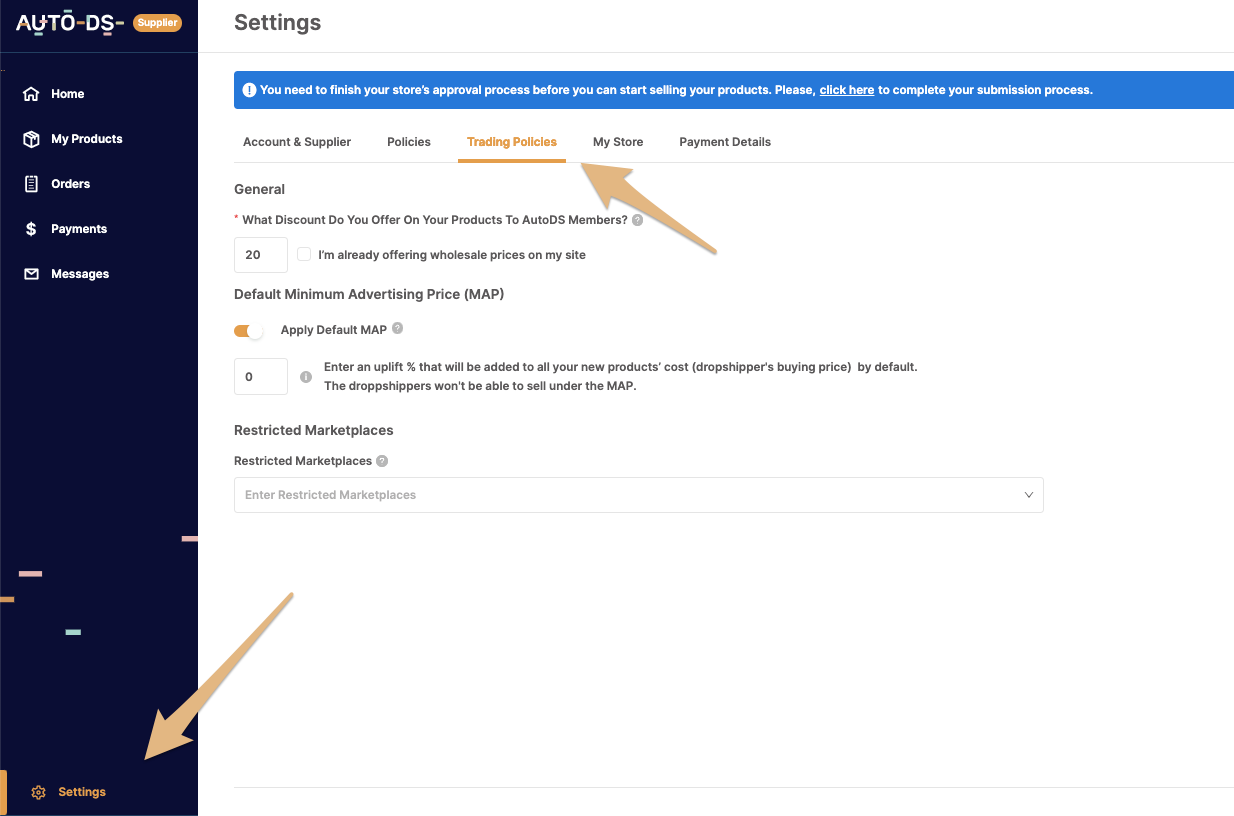 What discount do you offer on your products to AutoDS members?
Add the percentage discount you wish to offer AutoDS members (a minimum of 20% is required). This discount will be automatically calculated for all your listed products. If you do not wish to offer an additional discount on your products, as you're already offering wholesale prices on your site, check this box:



Tip💡
We promote products based (among other factors) on the discount you offer our members.
Default Minimum Advertising Price (MAP)
As a supplier, you can decide the lowest price for your products for the dropshippes, so that they cannot sell them for less than you do by using the MAP feature.
If you wish to set up a default minimum advertising price, activate the toggle and enter an uplift % that will be added to your products' cost (=dropshipper's buying price) by default.

Important to know 📚
The droppshippers won't be able to sell under the MAP.
The default MAP will not be applied to existing products after it is changed. It is possible to edit the MAP for existing products via the 'My products page'. To learn more, click here.
Restricted Marketplaces
Exclude marketplaces where you do not wish your products to be published.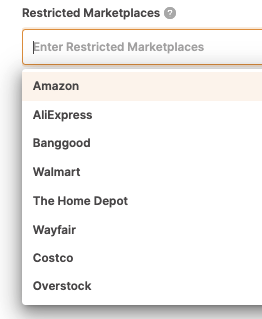 Tip💡
We recommend keeping the restriction list small as possible so your products will get more exposure.
---
If you have further questions that were not answered in this article, please contact our suppliers team by email suppliers@autods.com.