Configure your Return policy
AutoDS for suppliers: Learn how to set your return policy
To set up your shipping policy, please go to Settings→Policies→Return policy.
Take a look at the requirements for each field below.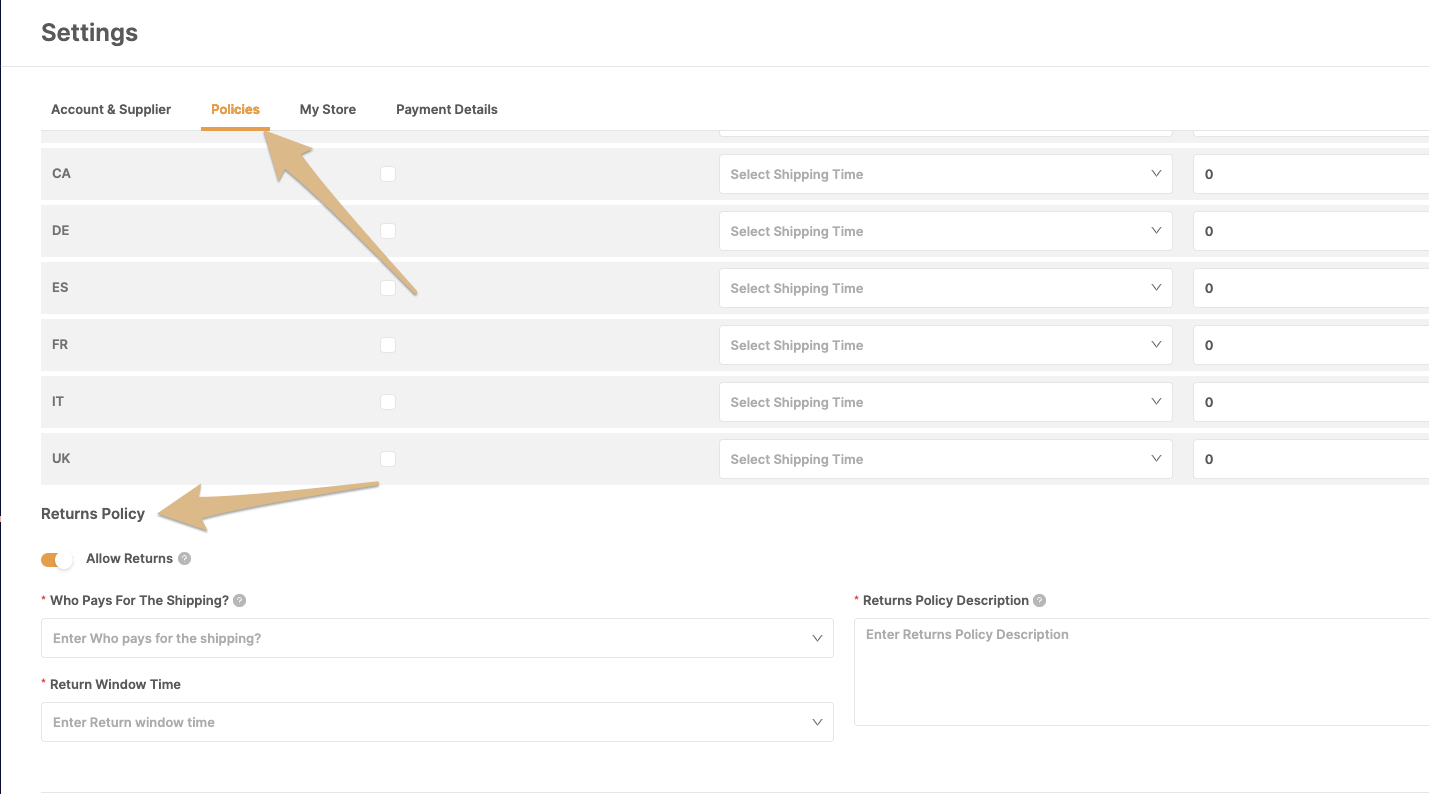 Who pays for the shipping-select the payee for the returned product shipping fee (customer/supplier)




Return window time- the period of time the buyer can return the product from the day the package was delivered.



Returns Policy Description- add any additional information our members should know about your returns' policy. For example, the condition of the returned product, the required packaging, specific carrier to be used etc.
Important 📚
Any change you do on this page, will apply on all products automatically after few hours.
---
If you have further questions that were not answered in this article, please contact our suppliers team by email suppliers@autods.com.