Learn how to tackle this error coming from eBay - read this simple and short guide
This error message comes from eBay and means you need to change a setting on your eBay account. This missing setting prevents AutoDS from applying changes to your listings.
It means that the system cannot change the quantity in your listing to 0. Thus, it cannot place this item as Out Of Stock (OOS) for it not to be available for purchase by your potential buyers.
To fix it, you need to log into your eBay account and go to:
Account Settings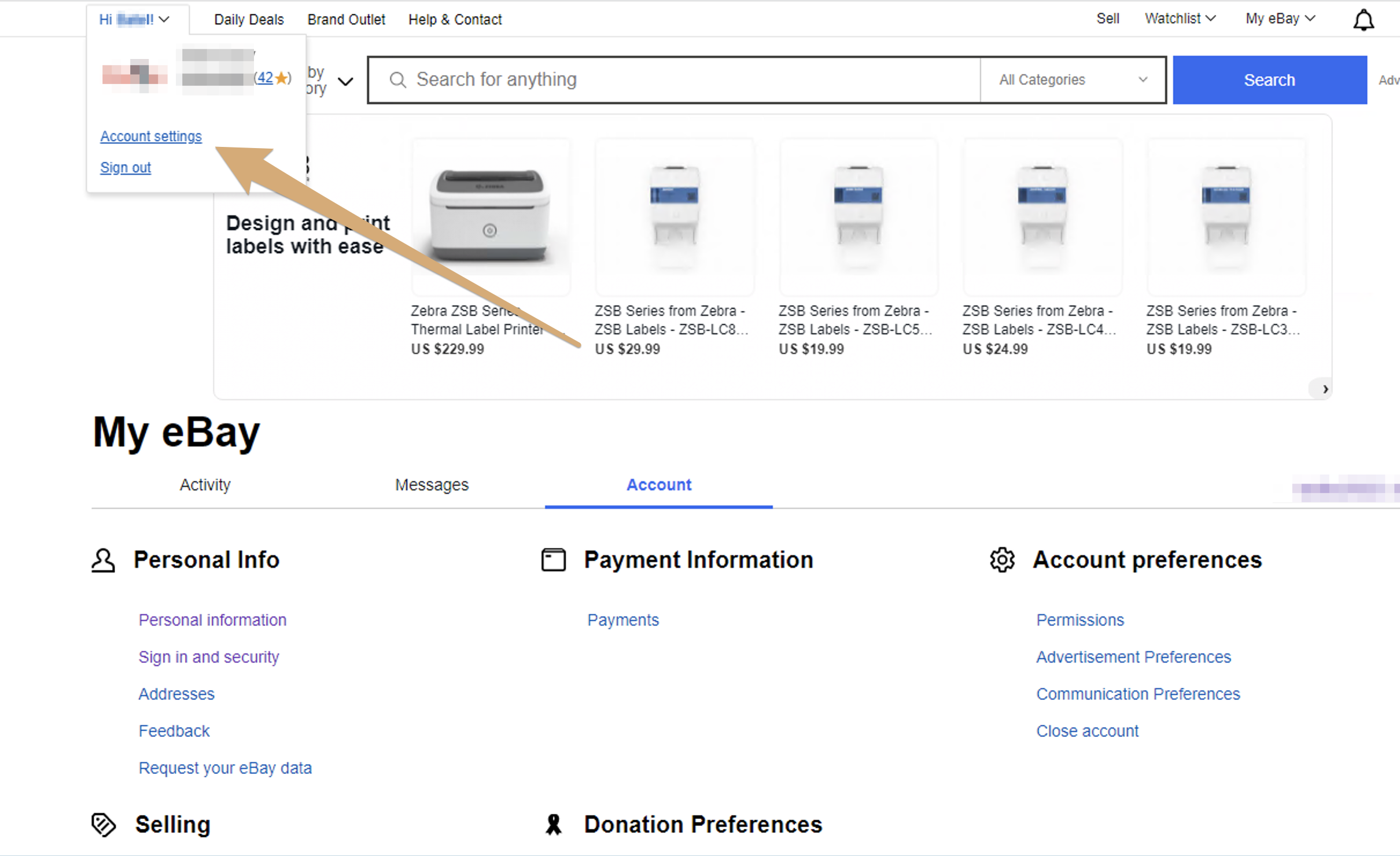 Next, choose Selling Preferences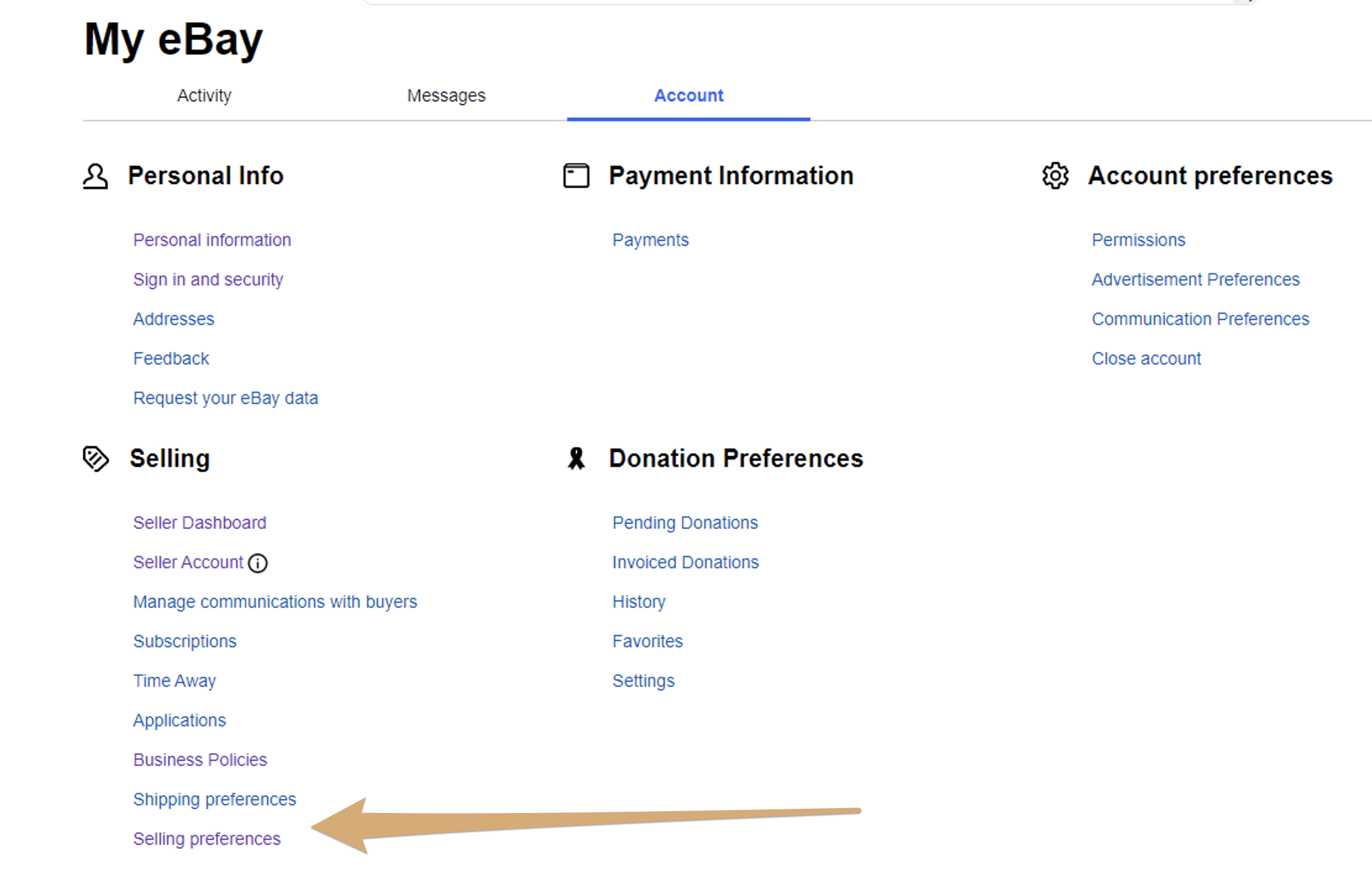 Under Selling preferences, turn ON the Multi-Quantity Listings option: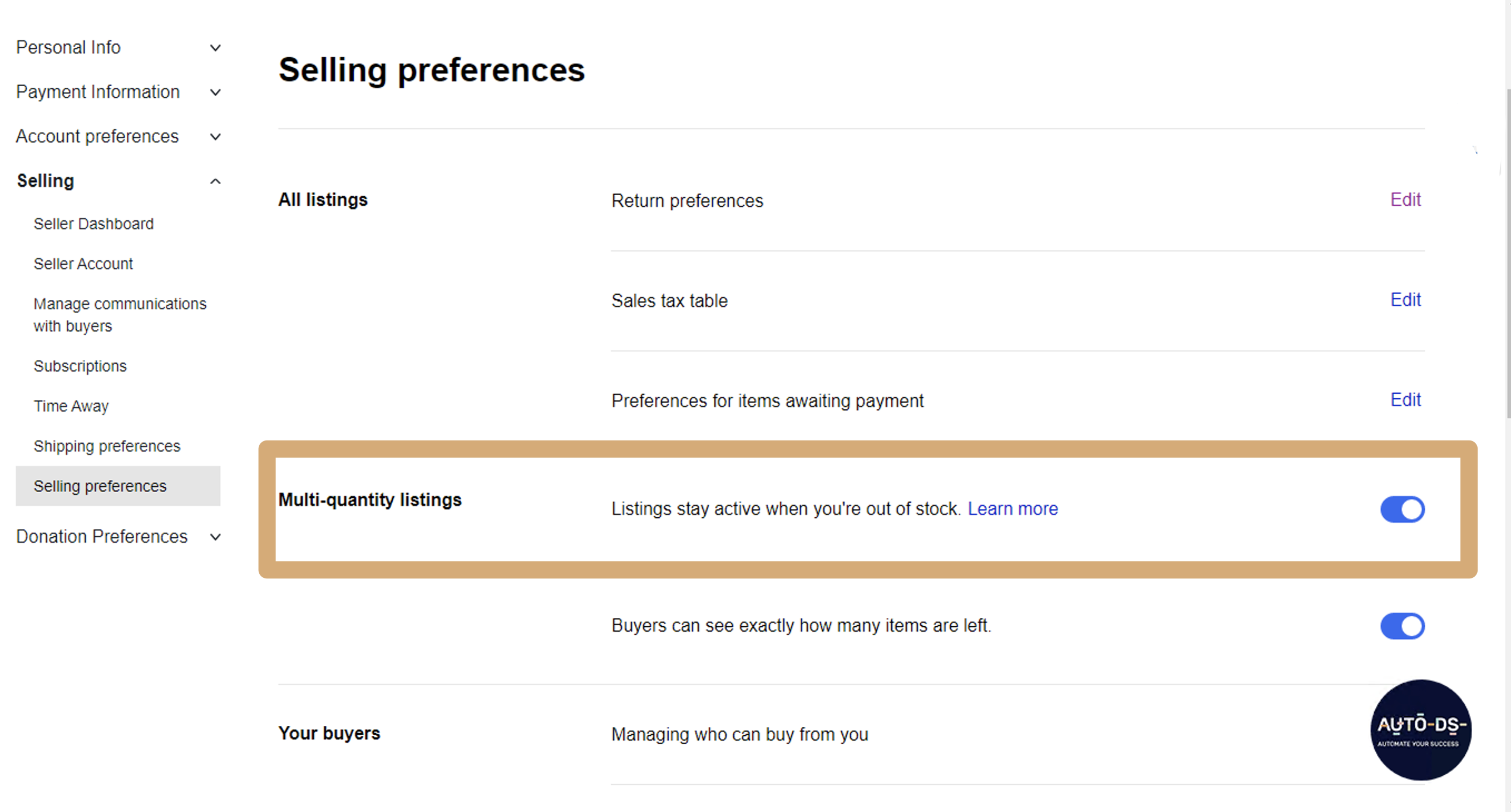 Once you do, eBay will allow your GTC (=Good Til' Cancelled) listings to have quantity 0 and remain active. AutoDS will be able to change the amount of the units of your listings to 0, meaning - placing them as not available - OOS.
FAQ:
Where will I encounter this error?
You will see it as a monitoring error on your products page for the specific listing.

I got an order for a listing, and it disappeared from the products page, and the item ended on eBay. Why?
A: You did not turn On the Multi-Quantity Listing feature on eBay. Thus, eBay ended the listing after the sale as it had one last unit available. Make sure to enable it to make sure that future sold listings will not be ended again.
---
If you have further questions about this topic, please do not hesitate to address us at the support chat - we will be more than happy to assist you.
---