This article explains AutoDS V1, our OLDER version.
It seems like you got left behind and still not upgraded to our newer V2 version if You still see this article! No worries, you can start the process NOW!
👇🏻Click on the link below to Start the Migration👇🏻
SAVE YOUR TIME - Go ahead and transfer to our New AutoDS V2 Version!
We have the same Tutorials & Features on our V2 section, don't worry about it!
___
This error message is related to settings you need to change directly on your eBay account. This missing setting prevents AutoDS from applying changes to your listings.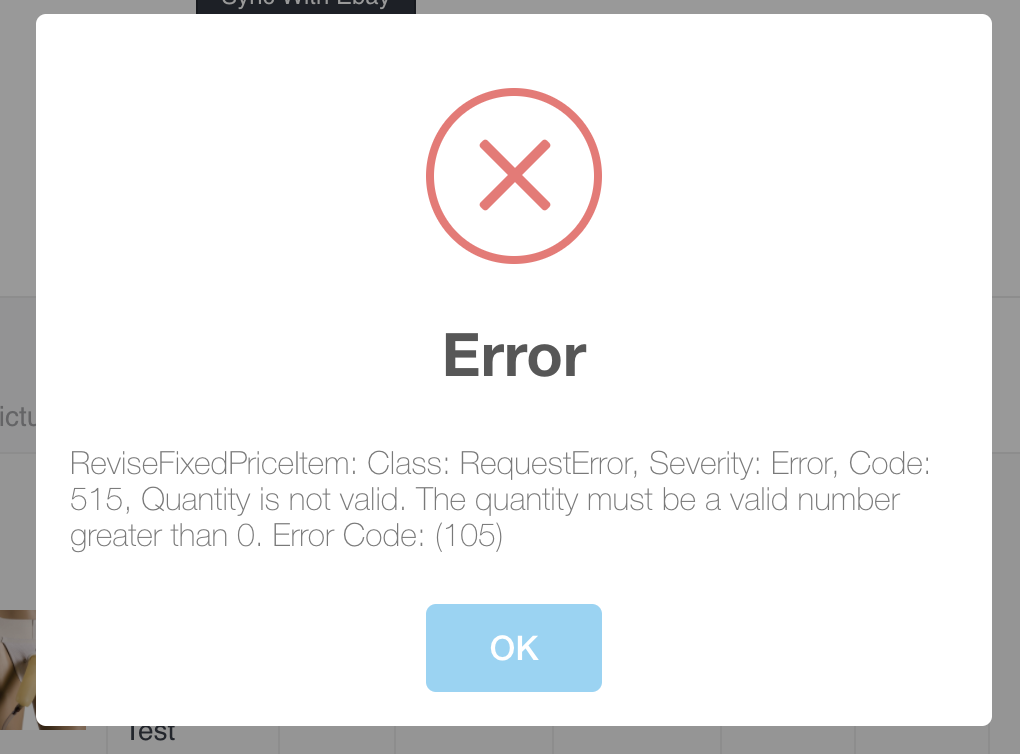 It means that the system cannot change the quantity in your listing to 0. Thus, it cannot placed this item as Out Of Stock (OOS) for it not to be available for purchase by your potential buyers.
In order to fix it you need to log into your eBay account and go to:
Account Settings -> Site Preference
Then you need to make sure that this box is checked:
Allow out-of-stock option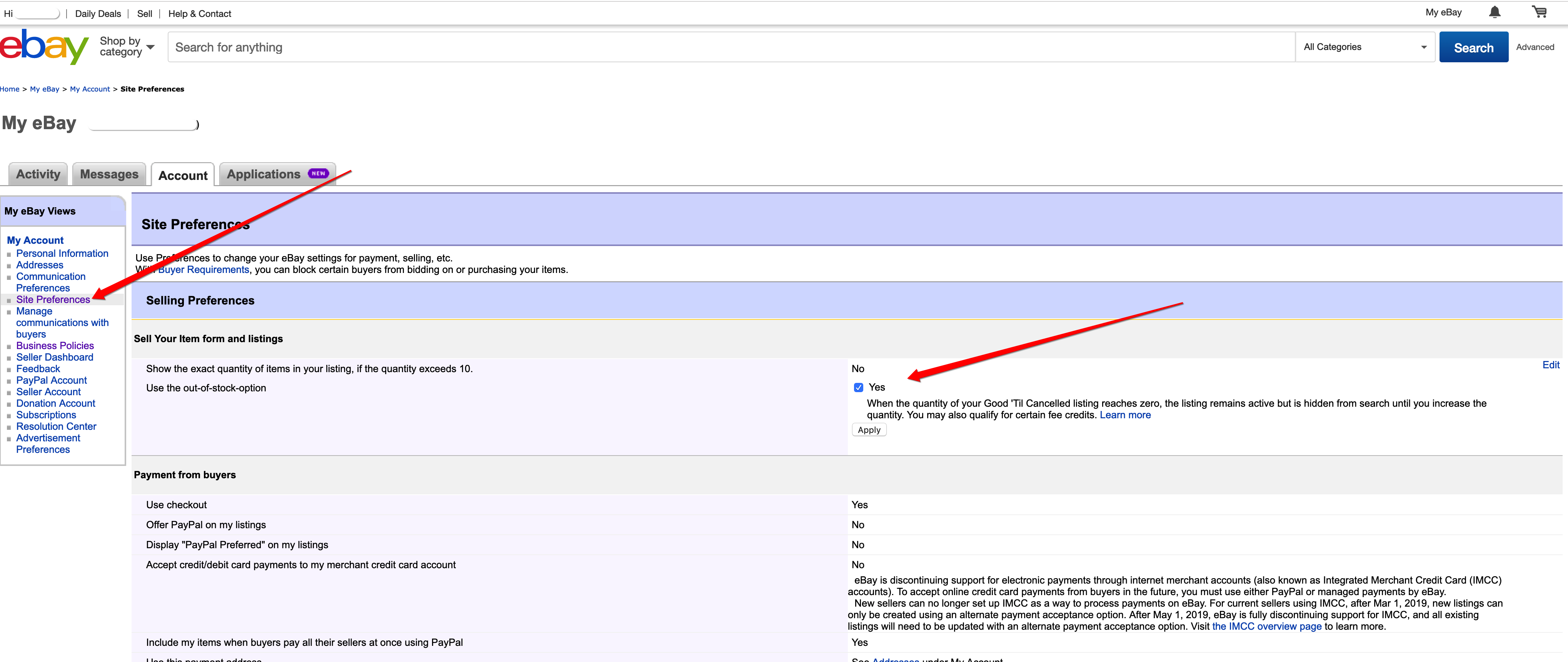 Once you do, eBay will allow your GTC (=Good Til' Cancelled) listings to have quantity 0 and still remain active. AutoDS will be able to change the quantity of your listings to 0, meaning - placing them as not available - OOS.
FAQ:
Q: Where will I encounter this error?
A: You will see it on the Active Listings page as the last notification of your listing (clicking on the notebook icon).
Q: Right after I got an order for a listing it disappeared from the Active Listings page and the item ended on eBay, why?
A: You did not allow the 'use the out-of-stock' option on eBay to your GTC listing, thus, eBay ended the listing after the sale as it had 1 last unit available. Make sure to check it now so future sold listings will not be ended again.

If you have further questions that were not answered in this article, please do not hesitate and turn to us at the support chat - we will be more than happy to assist you.
___
LUD: 14.7.19