Everything you need to launch a successful Dropshipping Business using AutoDS Resources
We've created a new resources page to ease your journey starting a dropshipping business Using the right resources such as selected articles, webinars, eBooks, podcasts, and unique tools.
How to work get to the resources page?
In order to get to the Full resources page, simply navigate to AutoDS.com
Then, click on "Resources"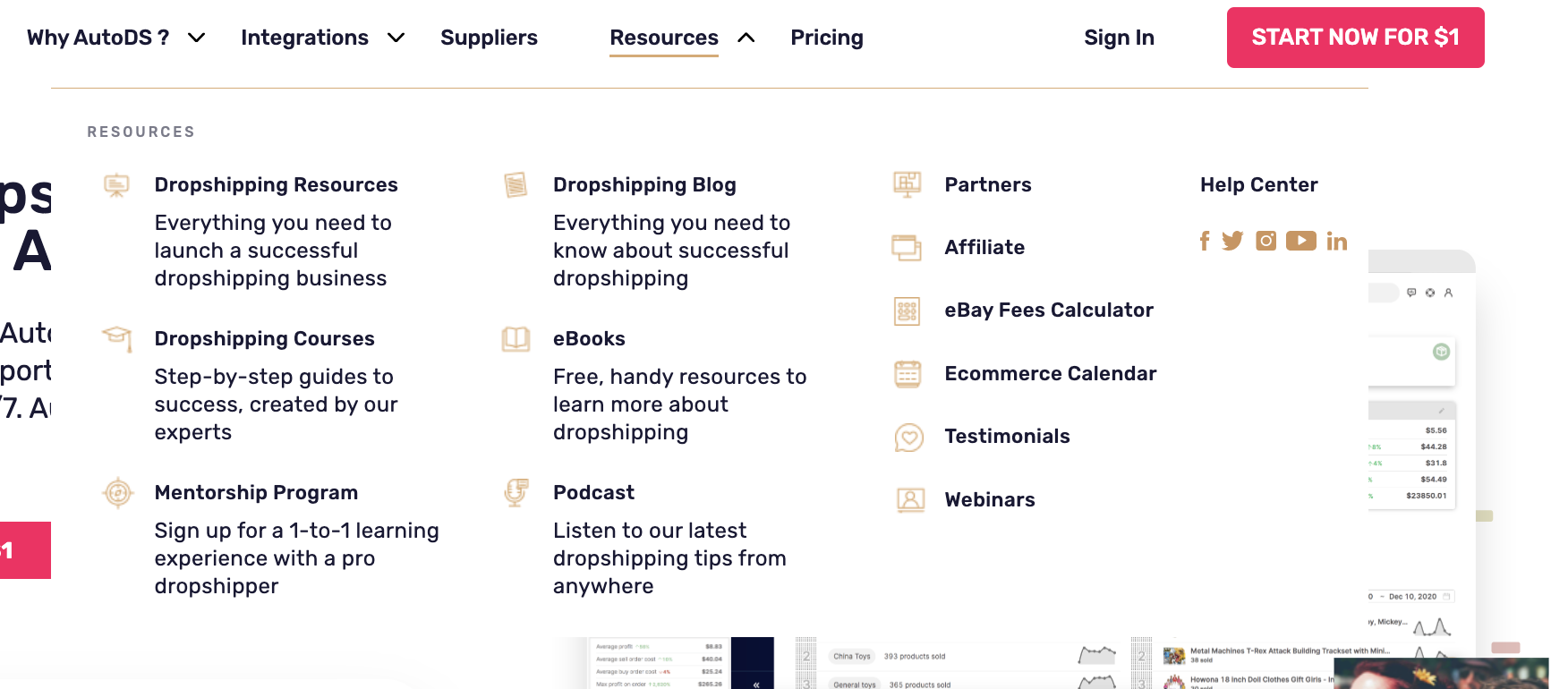 Alternatively, you can simply Click here to get to this page
How to work with the resources page?
When first looking at the page, we will see a dropdown menu of multiple articles.
However, we have a whole section whose purpose is to narrow down the type of content we are looking forward to with a few filters

Search bar - Using this, will allow you to search for any word in order to get to the most relevant results.
Resource Type - Using this, will allow you to select the type of resource you are interested in (Article, Webinar, eBook, Podcast and tools)
Topics - Using this will allow you to narrow down the Topics type of the selected articles.
Selling Channel - Using this will allow you to pick the selling platform you are interested to get resources from.
---
If you have further questions about this topic, please do not hesitate to address us at the support chat - we will be more than happy to assist you.