Discover AutoDS's internal system for tracking numbers conversions
Having all your orders appear as being sent from one zip code is a benefit when dropshipping, since you can have a specific warehouse location to display your buyers when they track their packages. Here is where QTrack comes in.
Qtrack advantages
So what makes Qtrack different from other tracking systems?
First, it's AutoDS' internal system, which is always better to use our in-house features as it will have the best integration.
Second, QTrack numbers are the most accurate and know when the package arrived as expected at the supplier. It will also show that the package arrived at the buyer's address the same way he wrote it in the order, and your shipping location display is based on the zip code you set in AutoDS.
Furthermore, QTrack works with any US suppliers (from AutoDS-supported suppliers) that ship from the US and uses UPS/USPS/FedEx, meaning all your orders from US suppliers will have the same location and zip code.
Important to know 📚
QTrack is not yet recognized by eBay, which is an advantage since eBay won't identify you as a dropshipper. On the other hand, shipping tracks currently will not be supported and the status of the order will not be updated on eBay which can be considered a disadvantage. However, you can win any case by appealing and attaching the tracking link.
Your order will get the QTracking number based on the estimated delivery time and not when the order is shipped
Configuration
Go to Settings → Store Settings → Orders and make sure to choose the QTrack service option on the 'Tracking Conversion' field: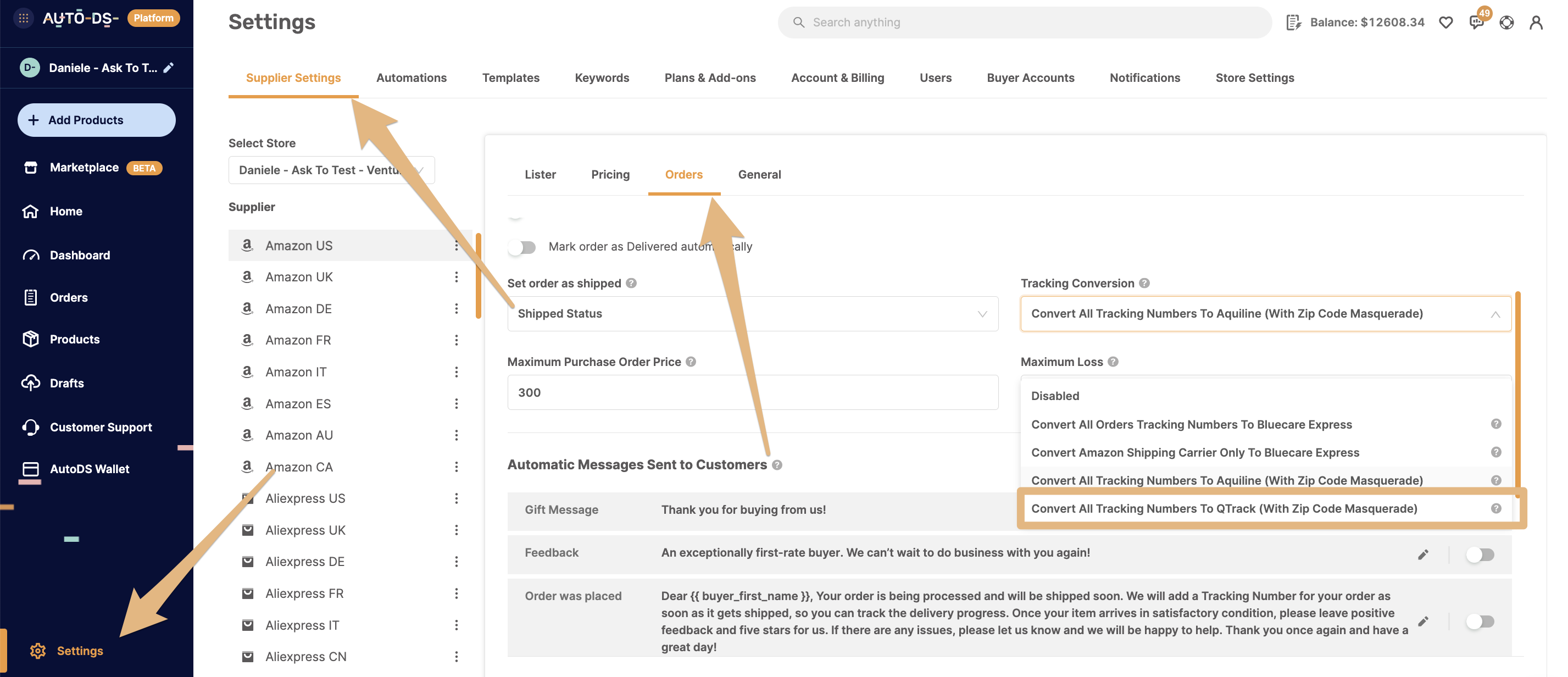 Then, make sure the default zip code is set by going to Lister→Default zip code:
Pricing
Tracking number conversion to QTrack costs 0.5 auto order credit.
Meaning, if you are using auto orders, then 1.5 auto order credits will be deducted from your credits balance ( 1 credit for the order + 0.5 credit for the conversion).
If you place your orders manually, then you will be charged only 0.5 auto order credit.
Once you start working with QTrack, the tracking numbers will appear in this format: QTTNA6542843988CU, and you can follow up on the tracking by this link.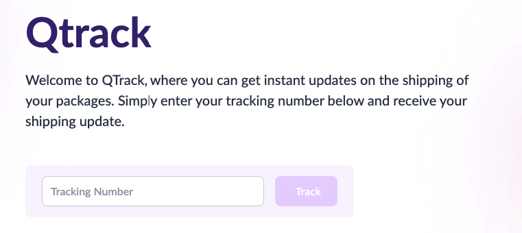 Tip 💡
If you are still not sure this is the right tracking conversion for you, check out our full guide to compare the tracking systems.
---
If you have further questions about this topic, please do not hesitate to address us at the support chat - we will be more than happy to assist you.