You can change your subscription at any time. Learn how it works in this guide.
To change your subscription plan go to:
Settings➞Plans & Credits
You will be able to first view your plan and see what it offers you:

1- The name of the plan and the amount you will be billed monthly
2- The date you started using this plan
3- How many variations the plan allows you
4- How many stores you currently using from the limit on the plan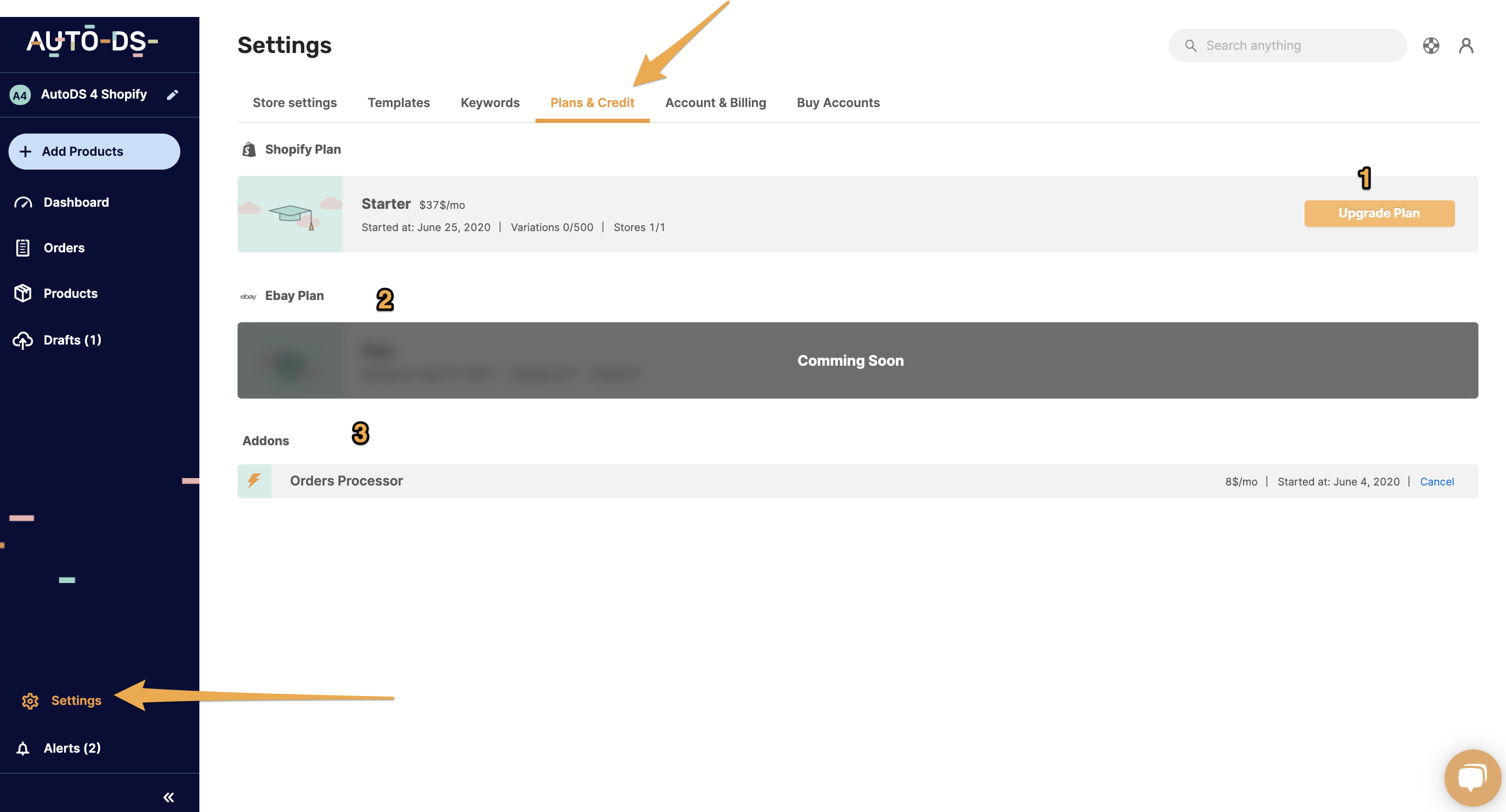 1- Click Upgrade to view the available plans and select a plan to upgrade or downgrade.
You will see your current plan and be able to choose the plan you want: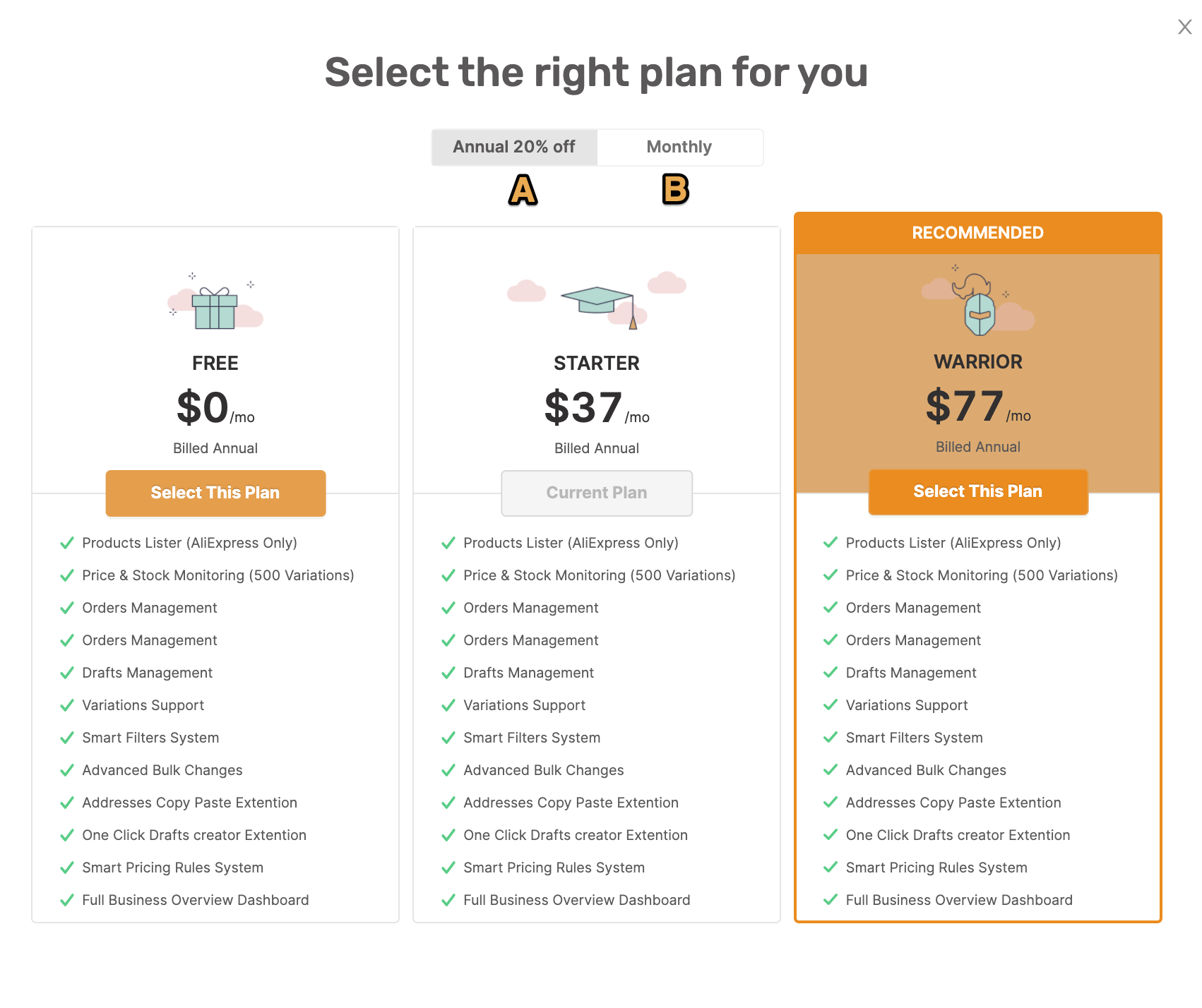 A- Choose the plan according to your upload site (Shopify/eBay/ Amazon - as of July 2020 only Shopify is supported - other sell sites are coming soon). For Aliexpress only we offer a free plan up to 500 variations.
B- You can choose to be billed annually (once a year) and get a discounted rate (20% off). You can choose to pay monthly with a recurring payment if a billing cycle of every 30 days upfront.
Once the plan is selected, you will be directed to a confirmation page showing you the sum you will pay for the upgrade or the sum you will get as a credit if you downgraded your plan.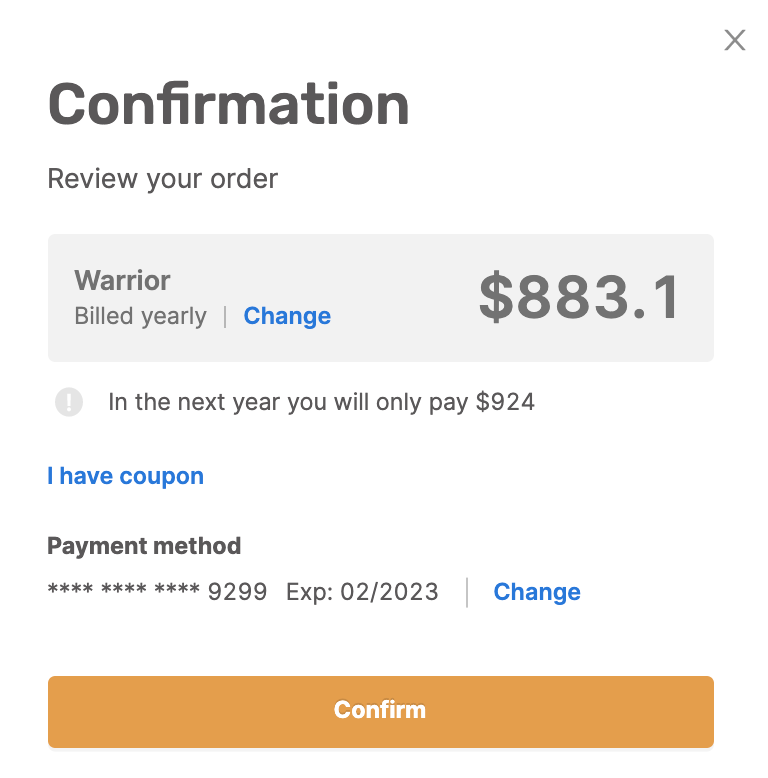 Please note the payment will be billed immediately using the payment method shown in this window (you can click Change to update it before you click Confirm to approve the payment).
If you have further questions that were not answered in this article, please do not hesitate and turn to us at the support chat - we will be more than happy to assist you.
___
LUD: 27.6.20