Learn when and why you should use the Refresh eBay Token button on your settings page
This article explains AutoDS V1, our current version supporting dropshipping to eBay only. If the images you see do not match the ones on your account, it means you are using the newer version (V2) which will soon be offered to all our users. Check out this link for the article relevant to you.
-----
The refresh token feature is there to make sure AutoDS has approval from eBay to make changes to your account. When this approval is revoked, we can no longer update your eBay account.
Please use this feature only when you believe there's an issue with your account and when it's not synced with your eBay account.
IMPORTANT: In some cases, refreshing your token might restore your monitors' settings to the default ones. We recommend taking screenshots of your settings before refreshing your token.
Make sure all of your monitors are ON.
Go to the Settings page and click Refresh eBay Token.
​
​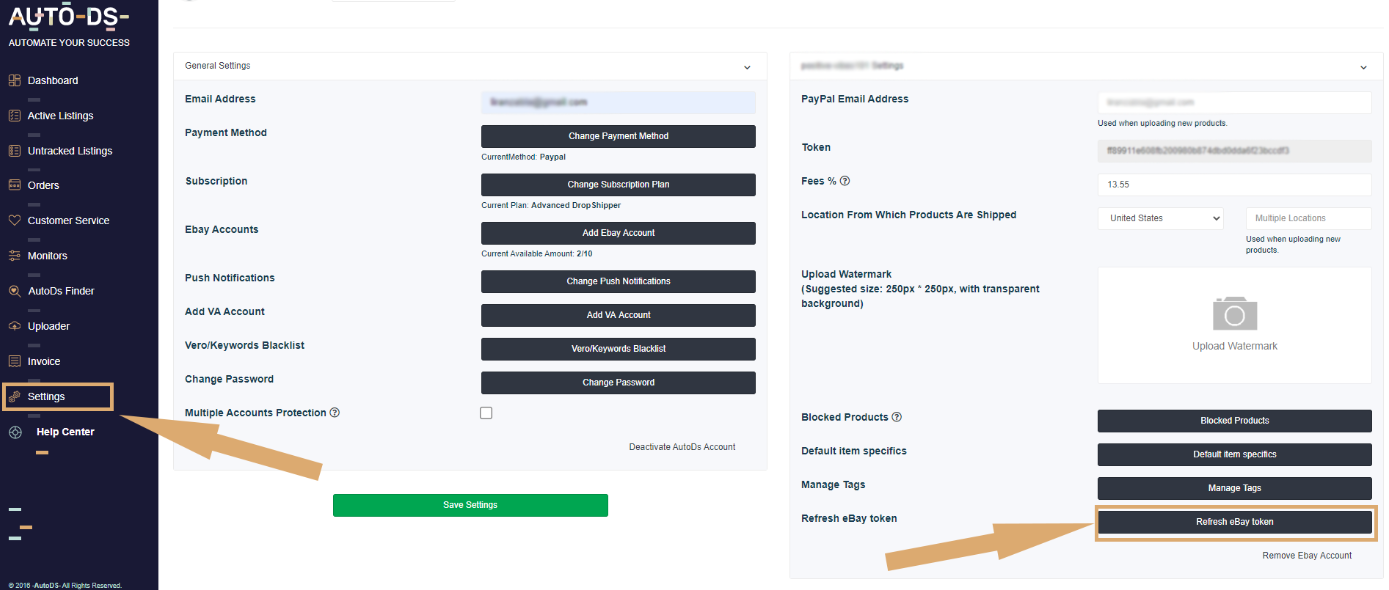 ​
​
You will then be directed to log in to the eBay account you wish to reconnect: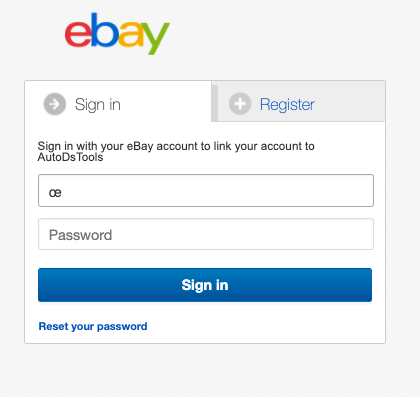 Click Agree to grant AutoDS access via eBay's API to your account:

Q: How do I know if the token works and AutoDS has authorizations on my account?
A: There are two ways to know:
1. Make sure we are on the authorized app list on your eBay account. Go to:
My eBay -> Account -> Account Settings -> Site Preferences -> Third-party authorizations​
or click here.
2. Try to make a change to one of your listings. Check if this change was applied on your eBay listing. If it did - great! The token is updated. If not- refresh your token.
Q: I changed my eBay password, will this affect the token?
A: Changing your password on eBay does not affect your AutoDS account.
Our API authorization on your account will still be valid. We only use the API calls to edit your account for price and stock changes, send messages to your buyers, orders update, etc.
If you have further questions that were not answered in this article, please do not hesitate and turn to us at the support chat - we will be more than happy to assist you.


Learn more from these related articles:
---
LUD: August 5th 2020
​
​