What are Auto-Order Credits?
Learn how you can buy auto-order credits to fully automate the fulfillment of your orders
Auto Order credits are required for the automation of your orders.
If you wish AutoDS to fulfill your orders or/and update tracking numbers for your orders, you will need to purchase auto-order credits. This will be in addition to your automation subscription (the add on called - Orders Processor).
You can purchase AO credits directly from the orders page by clicking the 'Buy Credit' button: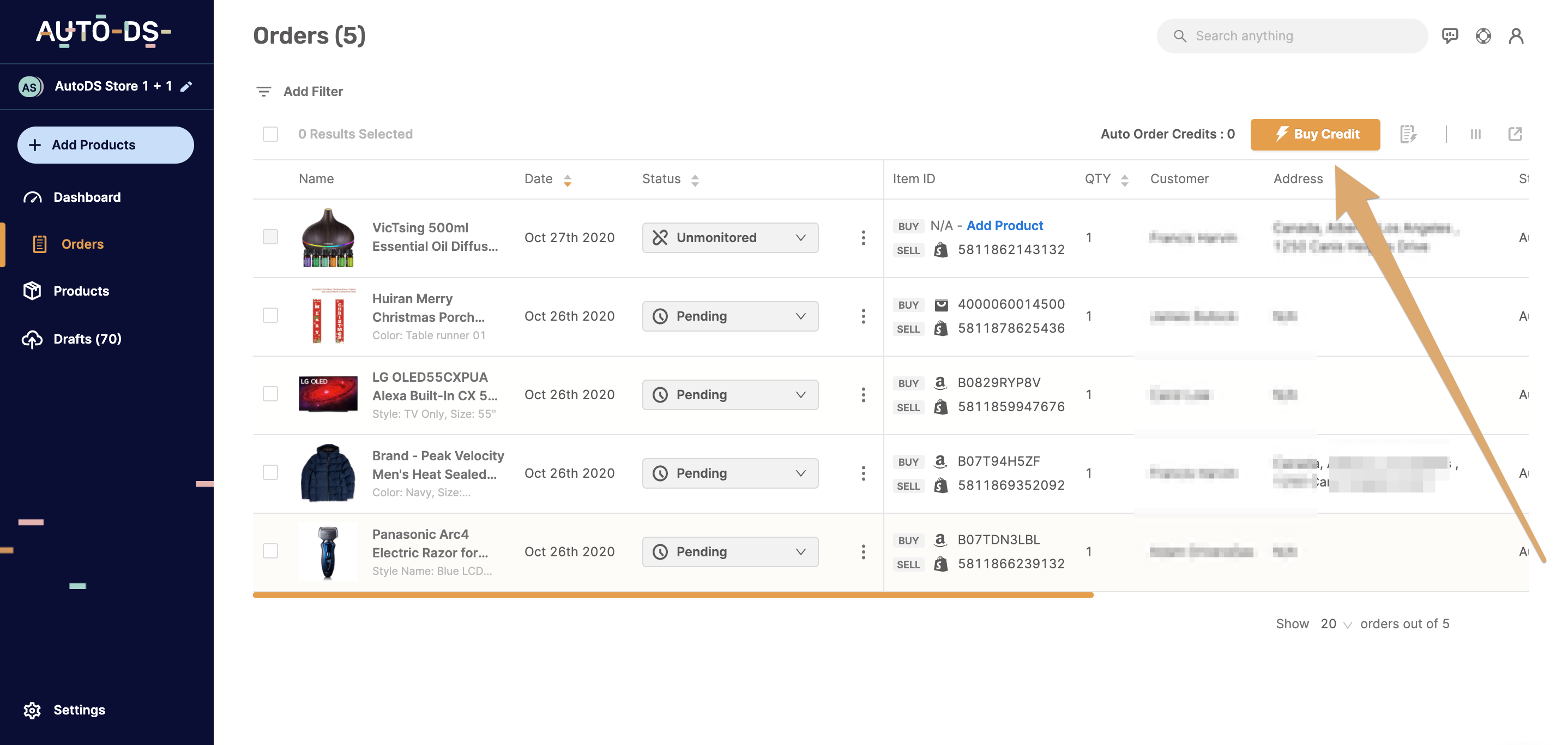 Choose the plan that works for you: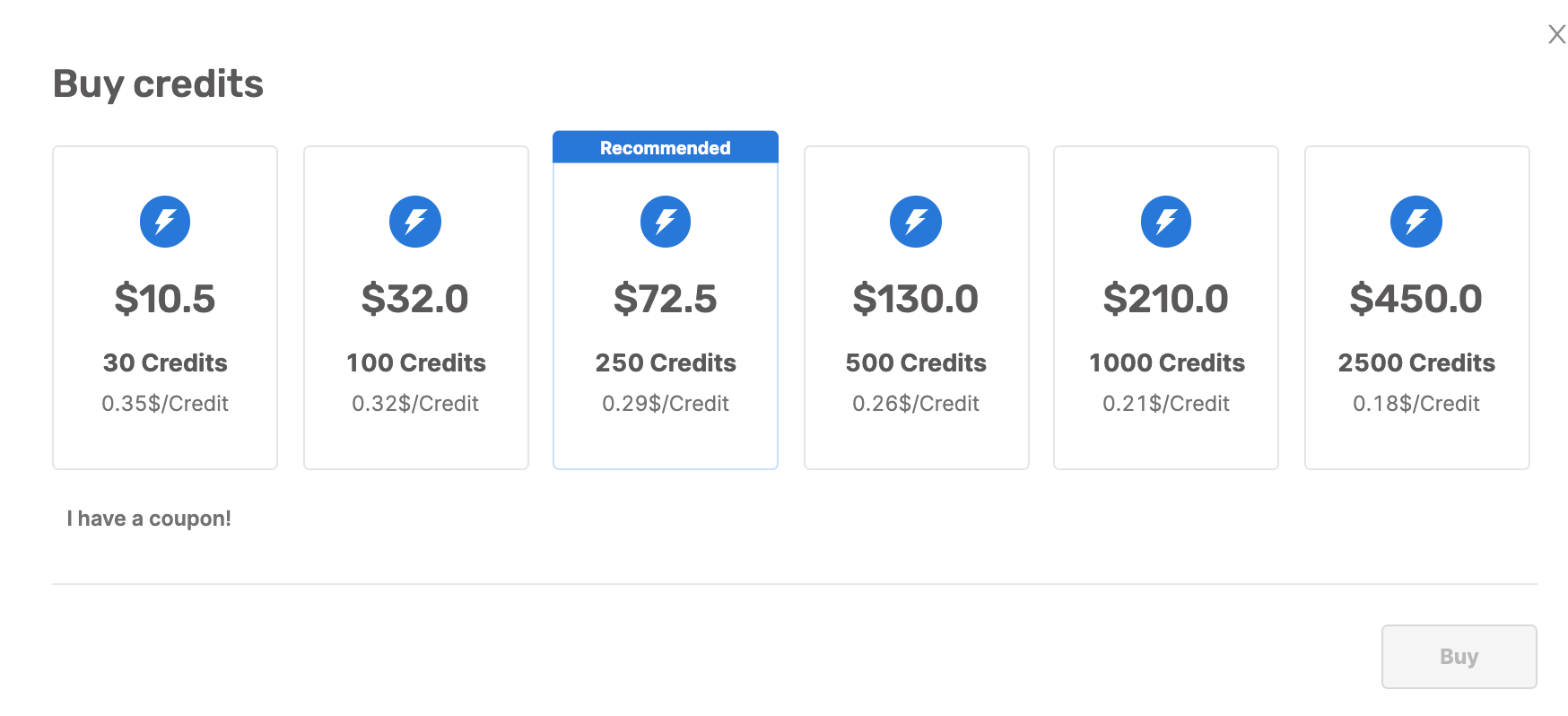 Your updated payment method will be charged and the credits will be updated on your account under the 'Auto Order Credits' section next to the button.