Learn how you can schedule your uploads on AutoDS!
This article explains AutoDS V1, our OLDER version.
It seems like you got left behind and still not upgraded to our newer V2 version if You still see this article! No worries, you can start the process NOW!
👇🏻Click on the link below to Start the Migration👇🏻
SAVE YOUR TIME - Go ahead and transfer to our New AutoDS V2 Version!
We have the same Tutorials & Features on our V2 section, don't worry about it!
Whether you uploaded a single item or many items in a bulk upload, you can choose to schedule the upload. This way they will be uploaded in a selected hour and date.
At the end of your upload choose Schedule Upload:

You will then be directed to choose the time on the calendar where you will see your other uploads: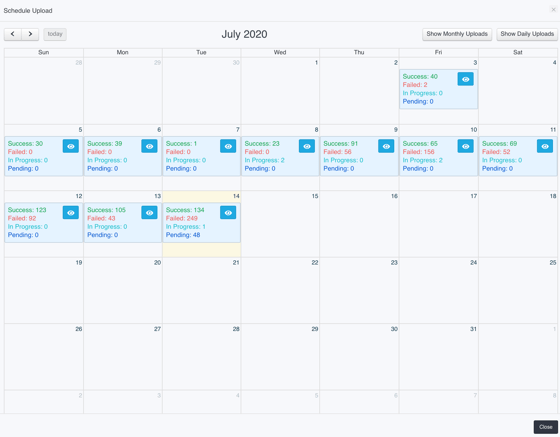 Choose a day and then the hour and set the upload.
When you schedule a bulk upload, you will have the option to choose a 'Sleep Time in Minutes' to have the system upload each listing with a time gap. So if you insert 5 and you had 100 items in your file, the system will upload 1 listing from the file every 5 minutes.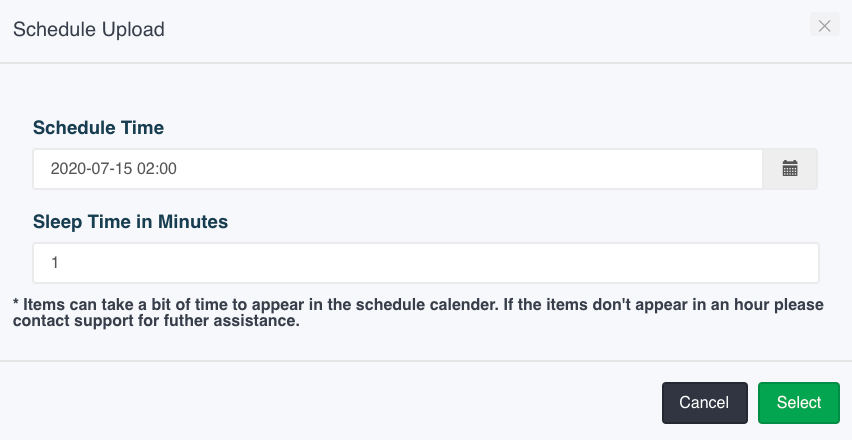 If you have further questions that were not answered in this article, please do not hesitate and turn to us at the support chat - we will be more than happy to assist you.
---
LUD: March 1st, 2021